Social media platforms such as Twitter and Instagram allow people to check their own or someone's following list. However, Threads doesn't show the list of people you're following or the following count anywhere on the Threads profile page.
Can I see who I'm following on Threads?
The Threads app certainly includes the option to see who you follow on Threads. It's just that the following list isn't visible right away on your Threads profile. The profile page only shows the total number of followers a certain user has.
Perhaps, if you're curious to see how many people you're following on Threads then that's possible.
The ability to view your following list on Threads comes in handy when you can't recall the name or username of a person you're following. You can further remove multiple people from your following list quickly without having to visit their profile individually.
Here's how you can see who you're following on Threads on iPhone and Android.
How to see who you follow on Threads
Open the Threads app and tap the Profile tab at the bottom right corner.
Under your Threads bio, tap the followers count.
Tap the 'Following' tab.
That's it. Here you can see the list of users you're following on Threads along with the following count.
The Threads app also lets you sort the following list by earliest first or latest first. You can even search for a specific user as well as unfollow them in one tap.
Alternate Way –
Go to your Threads profile and tap the globe icon at the top left corner. Tap 'Profiles you follow'.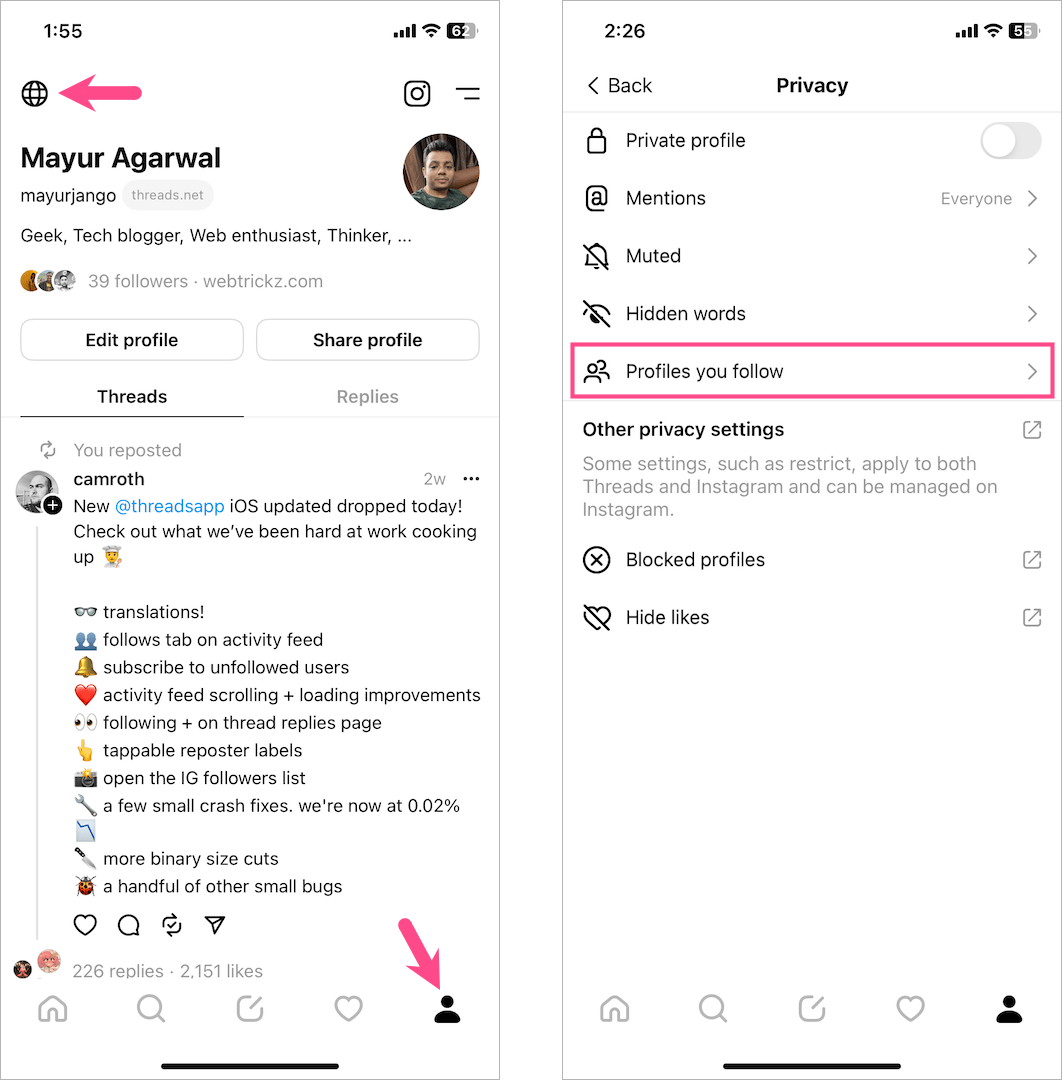 TIP: In a similar way, you can see someone else's following list on Threads.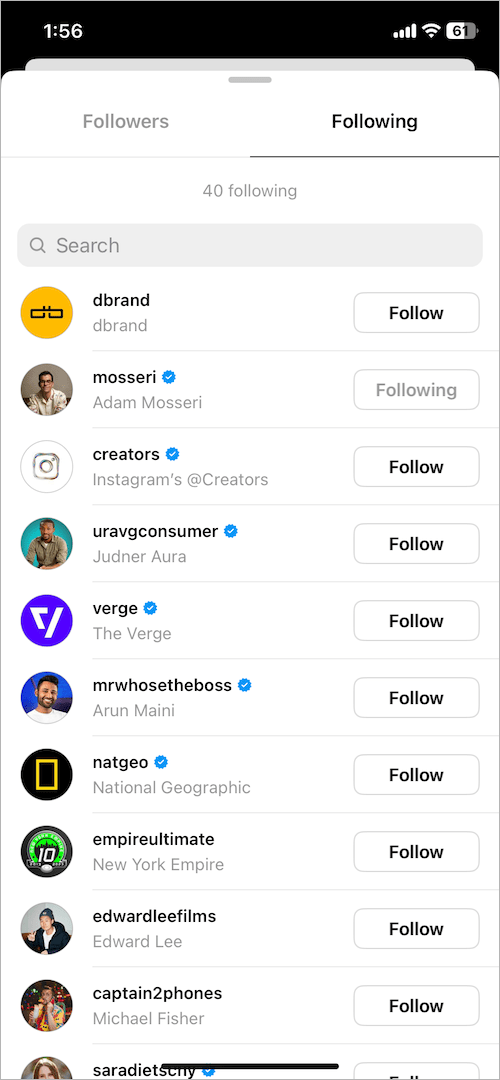 RELATED: How to see what you liked on Threads