The new iPhone 15 Pro and 15 Pro Max come with an Always-On display, a feature introduced with the iPhone 14 Pro lineup last year. The Always On Display (or AOD) is enabled by default on all supported iPhones.
Instead of turning off the screen, AOD dims the Lock Screen whilst being extremely power efficient. When AOD is active, you can still see the date, time, widgets, notifications, and wallpaper.
Should I disable the Always On Display on my iPhone 15 Pro?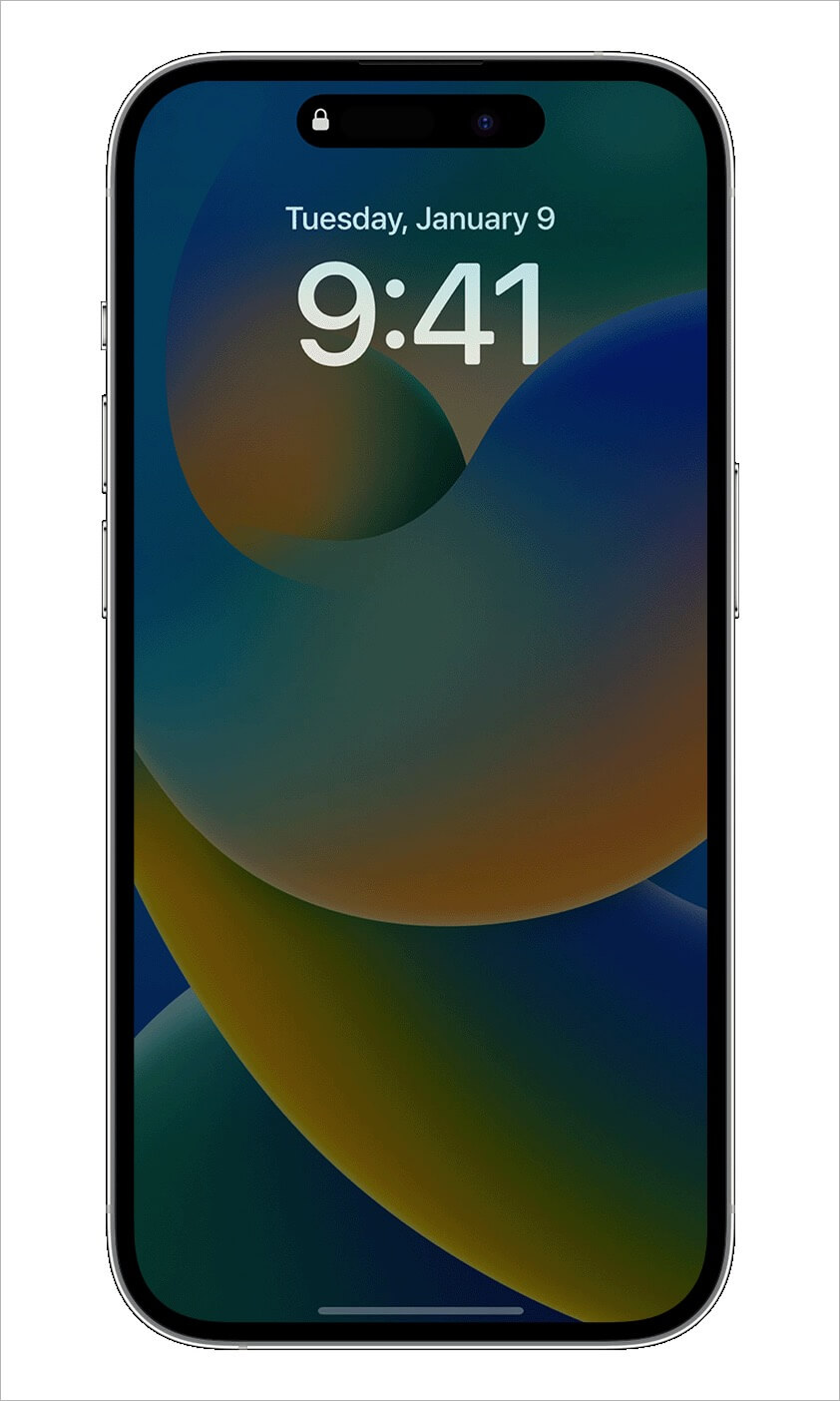 In addition to using minimal power to lower the refresh rate to as low as 1Hz, the Always-on display temporarily turns off itself in certain situations to save battery life. For instance, the AOD goes dark when your iPhone is lying face down, kept in a pocket, on Low Power Mode, or Sleep Focus is on.
Do you find the Always-On display distracting and don't like your iPhone screen illuminated all the time?
Unsurprisingly, a lot of users prefer to keep the screen off when their iPhone is locked or not in use. And one can't deny that AOD does consume a bit of battery power to dim and refresh the display.
Perpahs, if AOD is bothering you or causing faster battery drain then it's better to get rid of the always-on display on iPhone 15 Pro. Fortunately, iOS includes a setting to customise as well as turn the Always On Display off.
Now let's see how you can completely turn off Always-on display on iPhone 15 Pro or iPhone 15 Pro Max running iOS 17.
How to turn off iPhone 15 Pro Always on Display
Go to the Settings app and tap 'Display & Brightness'.
Scroll down to the bottom and select the 'Always On Display' option.
To disable iPhone 15 Pro's Always-on Display, turn off the toggle button next to 'Always On Display'.
That's it. Now your screen will turn off when you lock the device or leave it idle. To wake the screen, use the Raise to Wake or Tap to Wake features or simply press the Side button.
Alternatively, you can only hide or remove the wallpaper from the Always-on display and still see a dimmed version of your Lock Screen. To do so, simply turn off the toggle for 'Show Wallpaper'.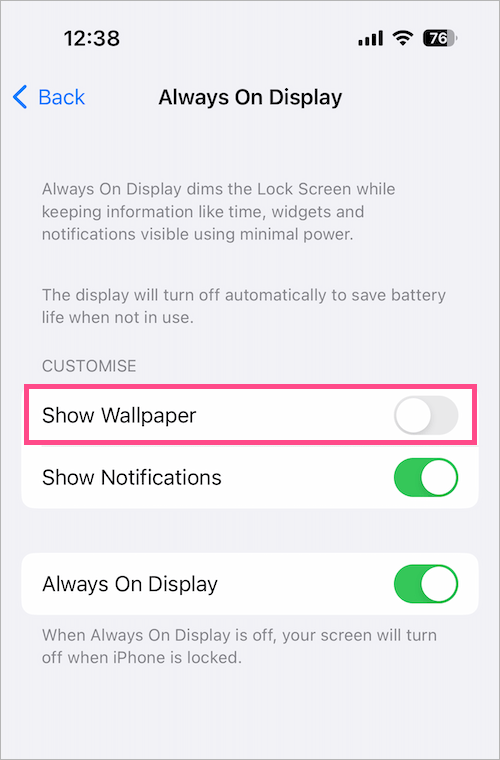 How iPhone's Always-on display works?
The iPhone 15 Pro and 14 Pro models come with ProMotion display technology with adaptive refresh rates up to 120Hz. The ability to change the refresh rates allows the display to reduce to as low as 1Hz when on-screen activity is static.
ProMotion along with the new Low Power mode and improved technology dims the entire Lock Screen. To use minimal power and conserve the battery, the Always-on display also uses multiple coprocessors in the A16 Bionic or A17 Pro to refresh the display.