If you're a huge Monster Hunter fan, you know how difficult it can be to move around while playing. Sometimes you want to hunt those forbidden monsters, but you can't because of physical limitations.
So, is there any way you can trick Monster Hunter without getting banned from the game? Well, it's definitely possible. By spoofing your location, you can bypass all these restrictions.
Here's how to spoof location on iPhone so you can unlock the full potential of the game and play it from anywhere in the world. It's also easy and risk-free.
What is Spoofing in Monster Hunter Now?
Monster Hunter Spoofing is a way to change the actual GPS location of your phone. The game uses your location to track where you are and where monsters are spawning.
When you do location spoofing, it tricks the game into thinking you're in a different location than you actually are. You can globally change your location to any region and bypass all limitations or restrictions that come with the game.
How to Spoof Monster Hunter Now with Tenorshare iAnyGo
There are many things players can do to spoof Monster Hunter. However, the most reliable way to ensure it goes undetected is by using Tenorshare iAnyGo.
Tenorshare iAnyGo is currently one of the best spoofing tools for iPhone. You can use it to simulate the location of yourself in the game and then teleport to any place in the world with just a few taps.
Plus, It is easy to use and does not require any complicated setup or installation. You just open it, drop the pin anywhere on your map, and then begin the simulation.
Key Features of Tenorshare iAnyGo
Tenorshare iAnyGo is not just a Monster Hunter Now spoofing tool. It comes equipped with many useful features that make your experience with the game more enjoyable and safe.
For example, below are some key features that make Tenorshare iAnyGo the best iOS location changer:
Change iPhone Location Without Jailbreak:
Most GPS spoofing tools require you to jailbreak the iPhone before you can use them to change your device's location.
But iAnyGo allows you to change your GPS location without jailbreaking, so there is no data loss or security risk when using it.
Play Geo-Blocked Games Anytime:
Games like Monster Hunter Now and Pokemon GO often restrict access to players based on their location. This is done using the IP address of the device the player is using.
iAnyGo allows players to bypass these restrictions and play games from anywhere in the world – without any limitations.
Spoof Location on Social Media:
iAnyGo isn't just limited to changing location in games. Users can also use it to spoof their location on social apps like Snapchat, Instagram, and Facebook.
You can share your virtual location on these platforms and pretend to be somewhere else.
Simulate GPS Movement Based on a Customized Route:
With this fake GPS tool, you're free to customize the GPS movement route to make your location changes more realistic.
You can perform two-point or multi-point route movements, and even auto-move along your planned route with a customized speed.
Freely Change Direction with GPS Joystick:
iAnyGo also offers a Monster Hunter Now joystick hack feature, which means you can control your movement manually with the joystick.
The joystick makes it easy to go in any direction and makes location spoofing even more accurate, natural-looking, and full of fun.
Steps to Spoof Monster Hunter Now with Tenorshare iAnyGo
The best thing about Tenorshare iAnyGo is that it only takes a few simple steps to spoof your location on Monster Hunter Now.
You can do it yourself even if you've never done it before by following the three easy steps outlined below.
Play Monster Hunter Now via Spoofing Location First:
Step 1: Visit the official website and download Tenorshare iAnyGo. You can use it on your Mac or Windows computer. Next, install iAnyGo on your computer.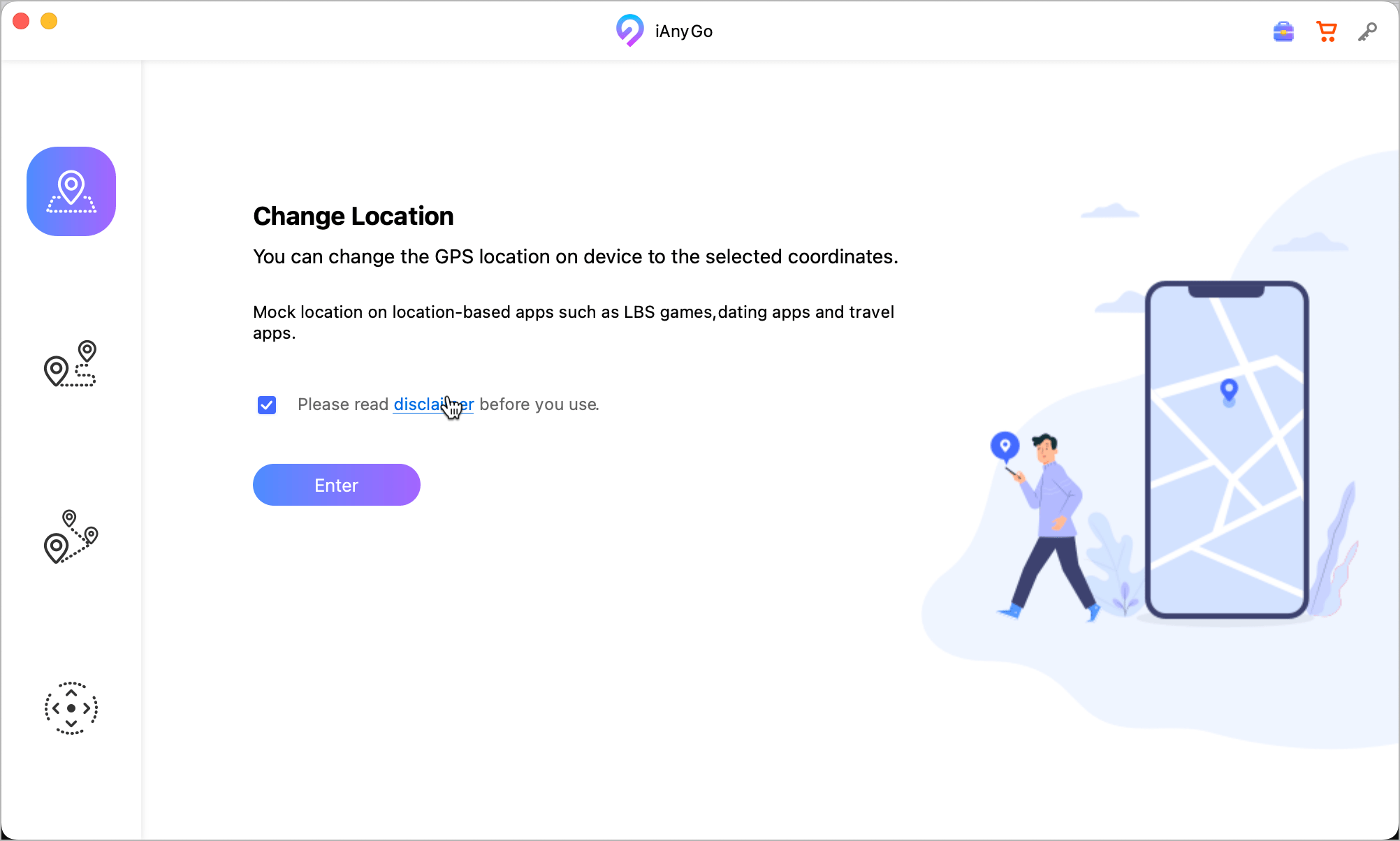 Step 2: Connect your iPhone to the computer via a USB cable.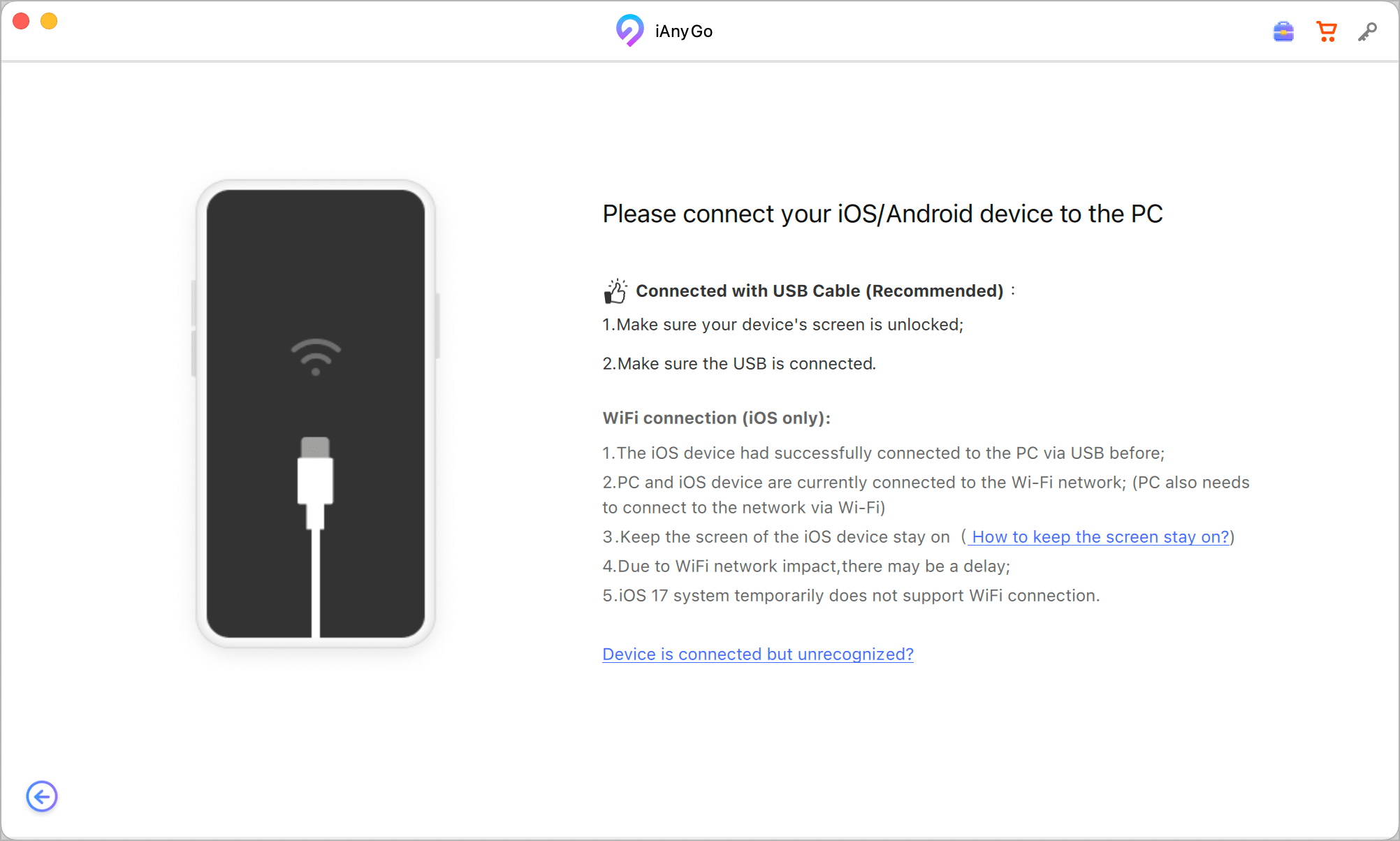 Step 3: Next, you will see the Map interface. Enter a preferred location in the box and click on "Start to modify." That's it!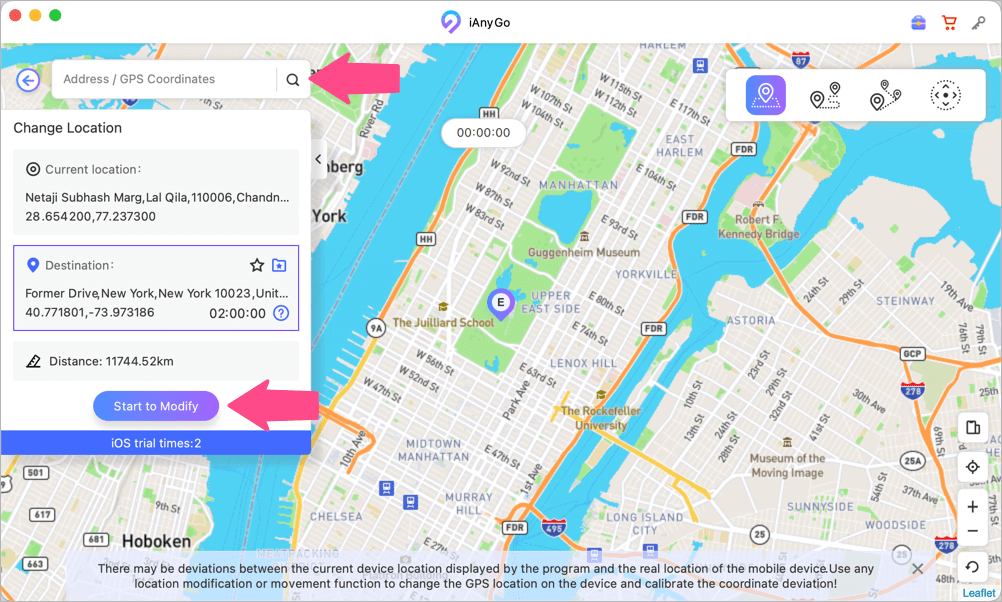 Play Monster Hunter Now using iAnyGo GPS Joystick:
By following the steps above, your fake location will be successfully changed on all location-based apps on your iPhone.
Now let's see how you can use the "joystick" feature to control GPS movement and change direction at any time.
Step 1: From the main interface, select the "Joystick Movement" mode from the bottom left side.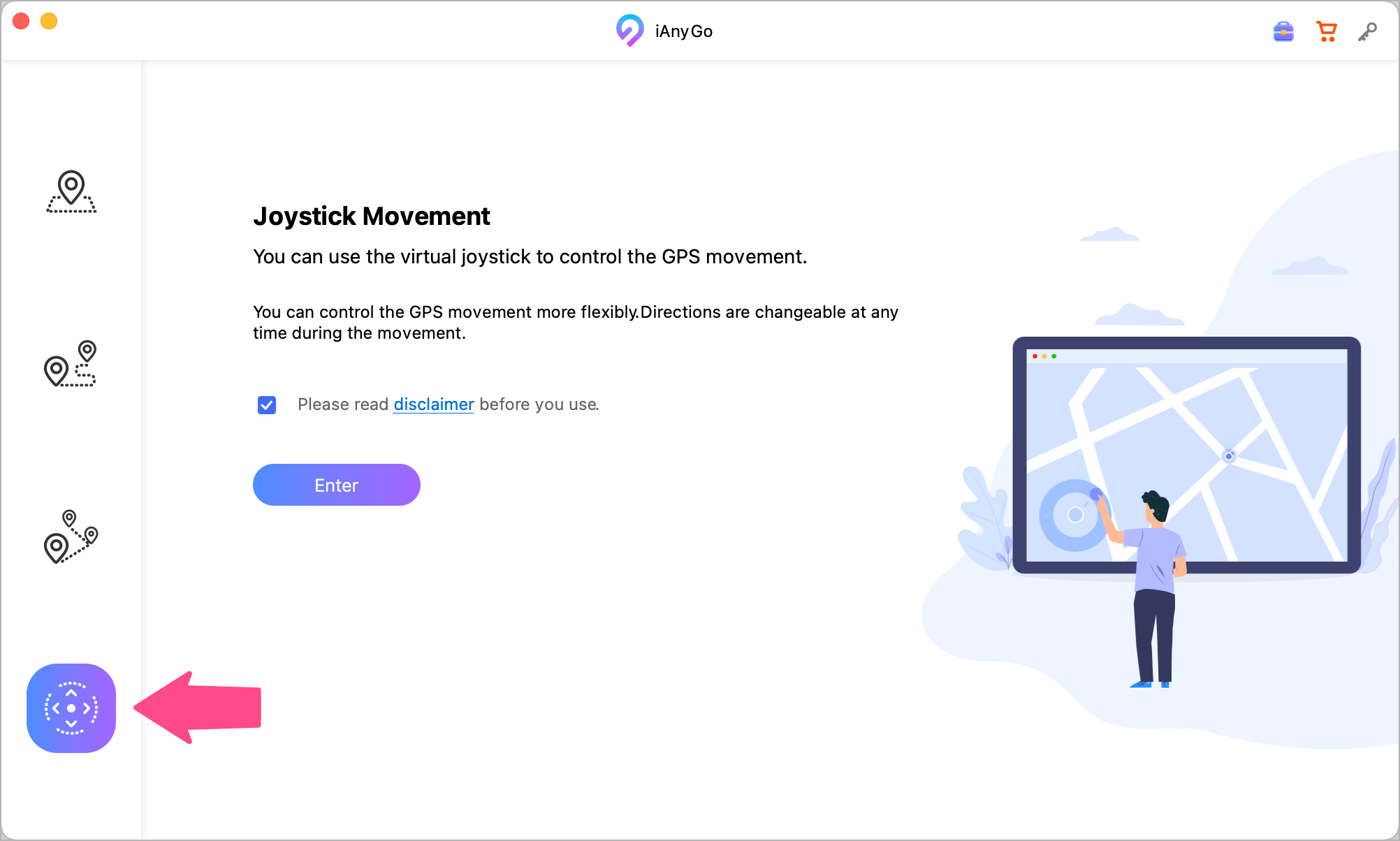 Step 2: You will be directed to the Map interface. Here, simply set the speed you would like to move by dragging.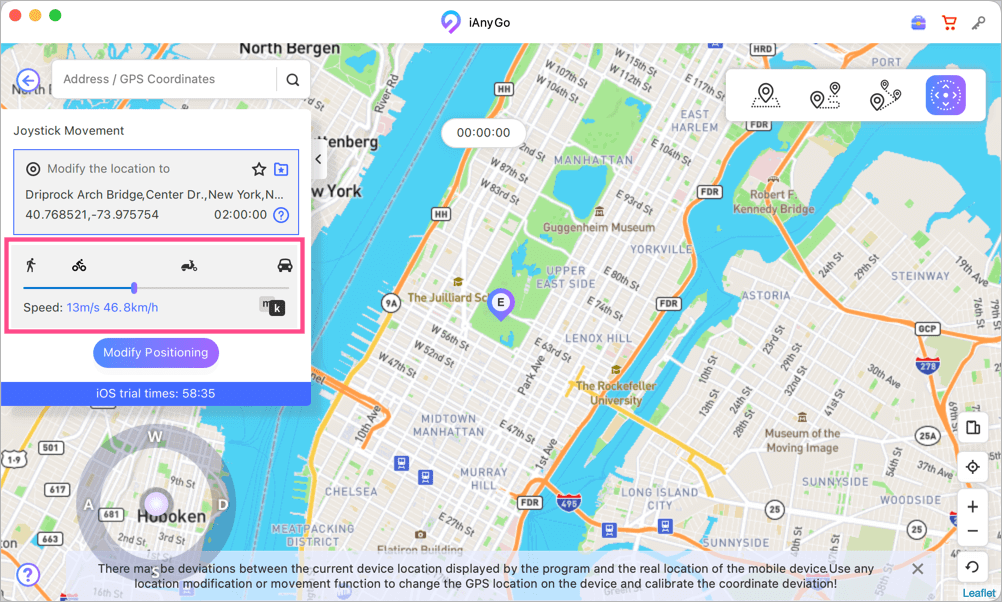 Step 3: Use the joystick to set the direction of movement, then release it. The GPS will automatically start moving at the speed set in the above step.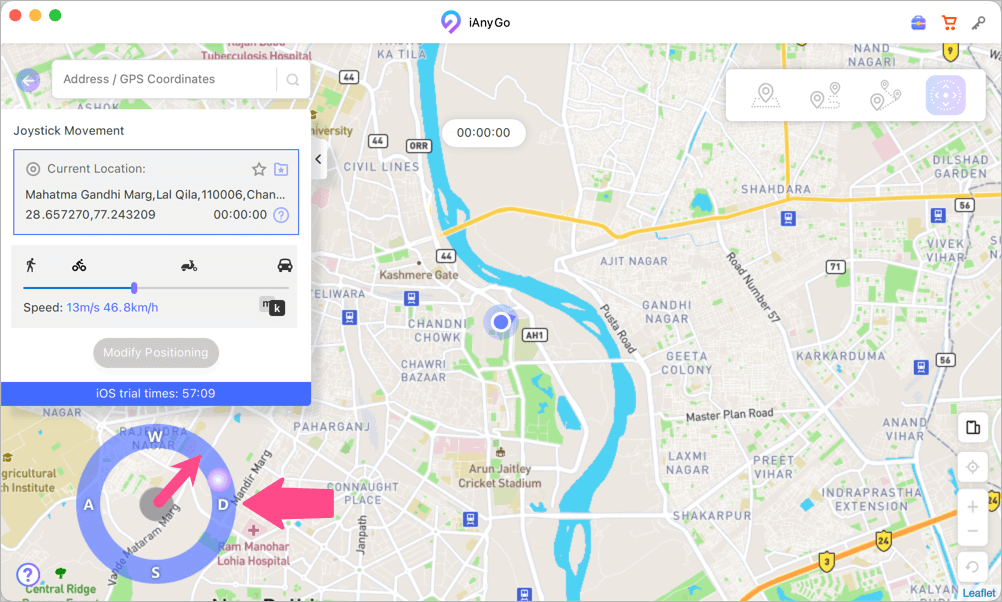 Video Tutorial
Final Words
It is not possible for everyone to leave the home and catch spawning monsters. This can be especially difficult for users living in areas with geo-restrictions or where there are only a few monsters to catch. But now that you know how to spoof location, you can freely move anywhere on the map and enjoy playing Monster Hunter Now from the couch of your home. All thanks to Tenorshare iAnyGo, which makes GPS spoofing so easy and fun.