Some Mac owners still think their devices are fully protected from viruses, so they don't have to do anything about protecting them. We wish it could be true but unfortunately, it's just a myth people thought up to believe in. Of course, Apple promotes its devices as secure but it doesn't mean they are fully safe. And yes, any Mac laptop or computer can get viruses, so it means you need to care about its protection. In this article, we will explain why hackers attack Macs often and give some useful tips on how to protect these devices from viruses.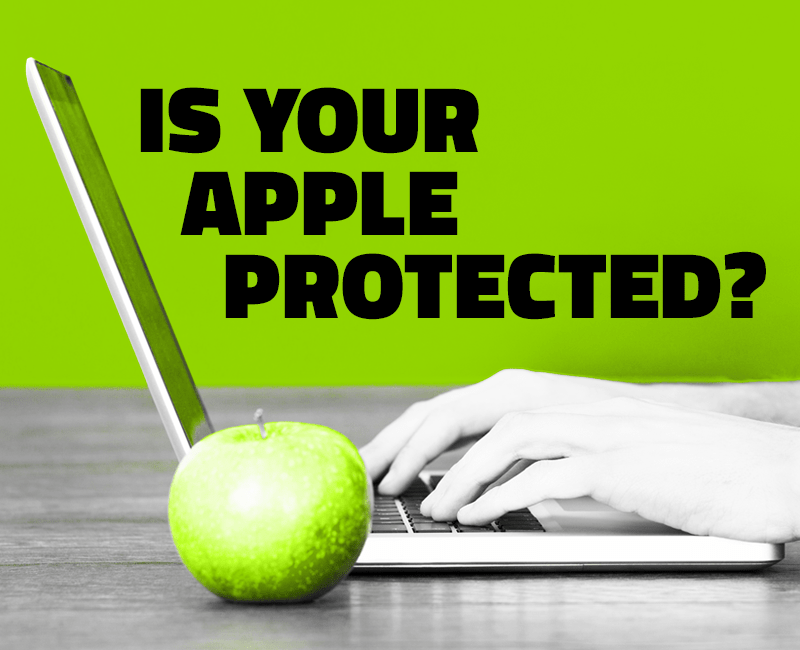 Why are Macs Attacked by Computer Viruses?
Macs are reliable and secure devices, but it doesn't stop criminals from hacking them. Of course, devices produced by Apple are more secure than Windows computers but that doesn't mean they are completely protected from malware and other hackers' software. That's why we recommend paying attention to your device's safety even if you have a MacBook to use at home. Whether you use a computer for business or entertainment, make sure it is protected from viruses. Here are several reasons why you should do it:
Lately, Macs have become popular devices. Several years before, attacking Windows computers was quite a common thing (about 77% of all the devices). Nowadays, many hackers choose these devices as their target as juicier computers.
Users who have Macs seem more attractive to hackers. Apple computers are more expensive, so their owners became a good target for cybercriminals who are looking for ways to steal any type of data, including financial info.
Lately, computers with Windows became more secure. Several years ago, Windows devices were popular to attack by hackers because they were an easy target. But nowadays, Windows OS seems more secure. This is not a surprise that some hackers decided to turn their attention to Mac computers.
RELATED: 5 Surefire Solutions to Detect and Remove Malware from your Mac
How Can I Know if the Mac has Viruses?
If you are asking this question because something seems odd in the device's behavior, it means it doesn't seem to you but the Mac already has got some virus. Sometimes even tiny things can point to a problem with the computer due to malicious software.
Here are the most common things that you shouldn't ignore:
You have started to see too many pop-ups with adverts lately. This is a common sign of getting a virus. You may see a lot of unusual banners, and fake pop-up windows that inform something is wrong with your Mac and suggest installing software to solve all the problems easily. Don't ignore it and run a virus scanning as soon as you can.
The Mac works slower than usual. Usually, Macs are quite fast. If you experience slow work on your device, this may be a sign you have got some malicious software on it. Have you noticed that the cursor turns into a rainbow wheel too often? Don't neglect this and try to find out if you have any viruses as soon as possible.
A browser works weird. It doesn't matter if the browser crashes from time to time or its homepage was changed without you knowing. If this happens, this is a symptom you have a hijacker on the computer. Don't panic, it's possible to get rid of it without wasting time. Just keep your attention when something is going wrong, and you won't miss any tiny signs of viruses.
There are no signs at all. Yes, sometimes it happens when you may have some malware onboard but it runs quietly without any symptoms. That's why it's very important to check the Mac regularly to detect and remove all the potential threats from the viruses.
If you suspect that you have viruses on the Mac and need to delete them, you can find more suggestions on how to dig this out. The best decision to solve problems with computer malware is to install a reliable antivirus program on the Mac. It will scan your device on a regular basis and hinder any chance of harmful software damaging your data.