Similar to Facebook, Discord has a certain age limit for users willing to join the platform. Discord clearly states that a person must be 13 years or older in age to access their app or website. The service does so to keep its users safe and make sure they don't come across inappropriate content.
Discord strictly enforces the age limit such that if you are underage or do not meet the minimum age requirement, then you can get yourself banned. Even server owners can ban users if they find someone who doesn't comply with the age limit.
Besides the age restriction, Discord has a strict policy for users willing to see adult content through NSFW channels. To access NSFW content on Discord, you must be at least 18 years old.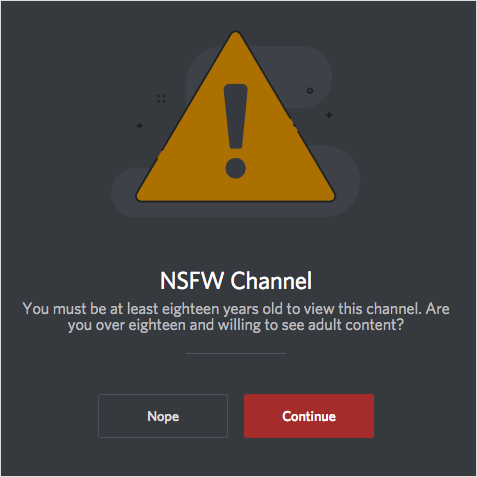 Discord account locked?
Discord may lock your account if you are under 18 but still went ahead to access an NSFW channel. This can also happen if someone reports you for being underage.
Whatever the case may be, you cannot use Discord once your account is locked. In such a case, the only option is to verify your age and raise an appeal to unlock your account.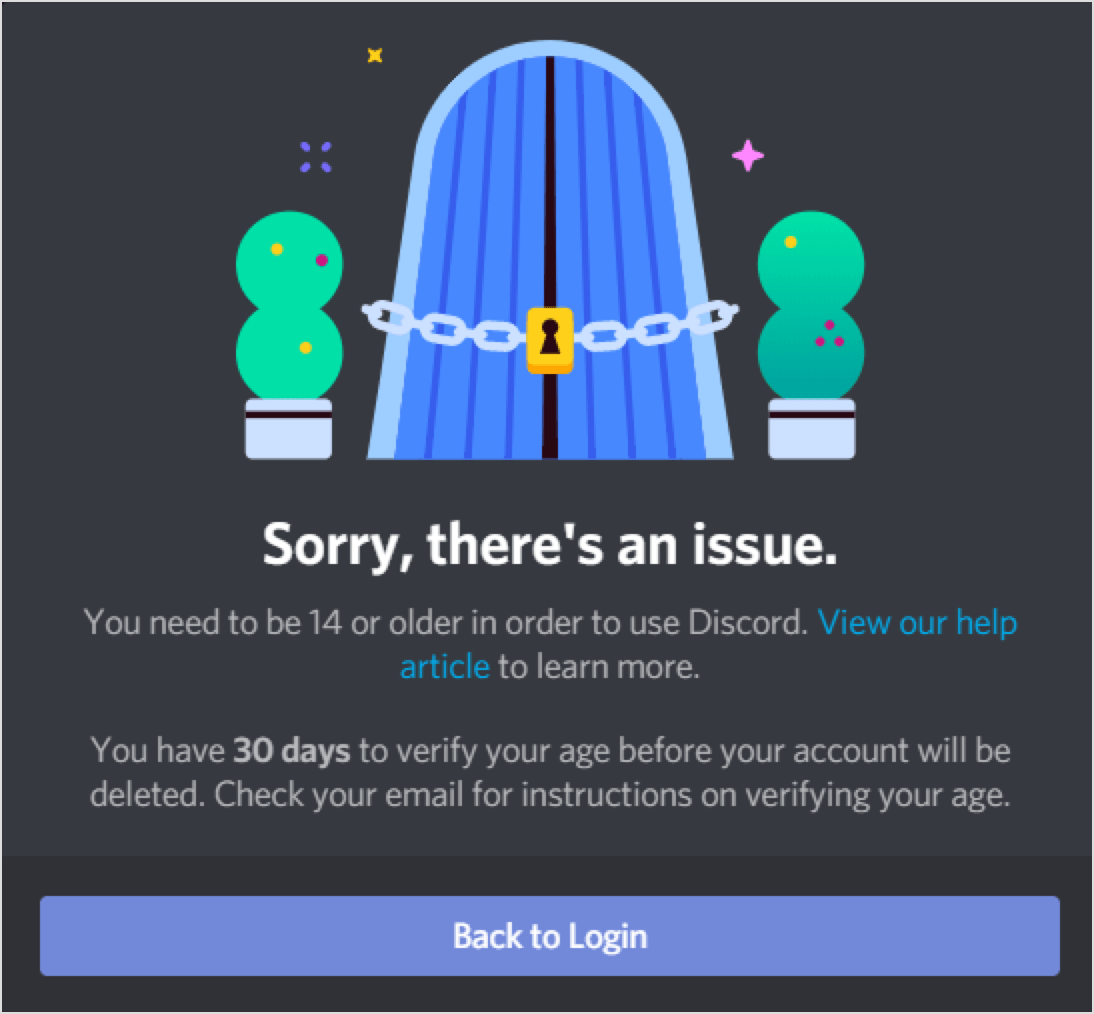 While one can easily change the username, email address, and phone number from within their Discord account settings. However, the procedure to change your age or birthday on Discord isn't so easy and straightforward due to legal reasons. Though it does get simpler for users who haven't put a fake date of birth during signup.
The only caveat is that it is not possible to change the age on discord without ID or verification.
Now let's find out how to change your birthday on Discord to unlock access to your account.
How to change the age (birthdate) on Discord
Follow the below steps if you are over 13 years or 18 years old and have been locked out due to Discord's TOS violation or underage report.
Arrange a valid Photo ID proof of yourself that includes your date of birth.
Write your complete Discord tag on a piece of paper. (The tag should show your username and the last 4 digits – example: webtrickz#3361)
Hold both the Photo ID and Discord username in your hand. Click a photo of yourself (a selfie).
After taking the photo, visit this link to submit a request.
Select "Trust & Safety" (under What can we help you with?), enter the Email Address linked to your Discord account, "Appeals, age update, other questions" (under
Enter the Date of Birth as shown in your ID.
Tick mark the checkbox under "
Enter a Subject (Request to unlock my account) and a short description with the relevant info.
Click the "Add file" option in the Attachments section and upload the photo clicked by you.
Hit the "Submit" button at the bottom and enter the CAPTCHA code if asked.
That's it. Discord should re-enable your account after verifying the documents sent by you.
Things to Note:
All of the required information (Photo ID and paper tag) must be visible in One photo.
Discord will use your information only to verify your age and not for any other purpose.
It's also worth mentioning that Discord is banned in a number of countries, so in that case, you can use a VPN to continue having access to the platform.
ALSO READ: 3 Different Ways to Use Spoiler Tags on Discord