Those who have updated Facebook Messenger app on their iOS or Android device must have surely noticed the new and colorful Messenger icon. The revamped icon for the Messenger app carries a gradient of blue, purple, pink and orange color. The icon sort of resembles Instagram's icon. Unfortunately, the purple Messenger icon is an eyesore and messes with the home screen aesthetics. The Messenger app doesn't even include an option to get back the old Messenger icon either.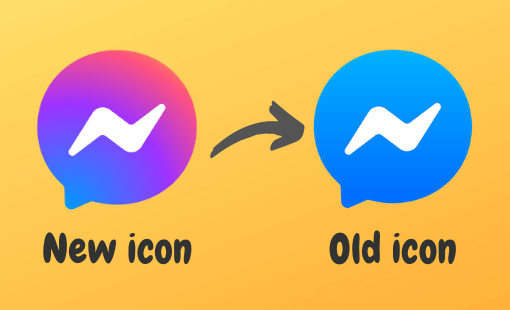 A lot of users are unhappy with this change as they find the new icon annoying and rubbish. As per Facebook, the refreshed logo "reflects a shift to the future of messaging, a more dynamic, fun, and integrated way to stay connected to the people you're close to." Besides the changed icon, Messenger adopts a new purple color theme by default instead of blue for all the chat conversations.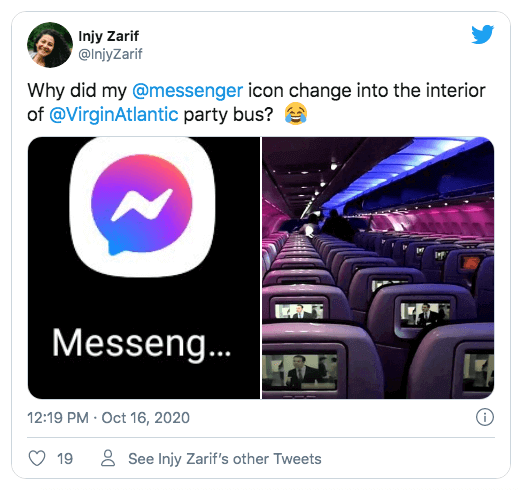 Worry not! There is a workaround you can use to change Messenger icon color if you simply can't stand it. Here's how you can change Facebook Messenger icon from purple to blue on your iPhone or iPad.
How to get back blue Messenger icon
Download the blue Messenger icon (180x180px PNG) on your device. To do so, long-press the below image and select "Add to Photos".
Use Shortcuts in iOS 14 to switch back to the old Messenger icon. Refer our guide to add a custom app icon using Icon Themer so that Messenger opens directly without opening the Shortcuts app first.
NOTE: The newly created icon is just a bookmark that you can access from your home screen. In iOS 14's App Library, you will continue to see Messenger's original icon though. It's worth noting that the bookmark icon won't display the notification count.
Video Tutorial
Alternate Way
You can also use this method to change app icons in iOS 14 if the opening up of Shortcuts app every time doesn't bother you.