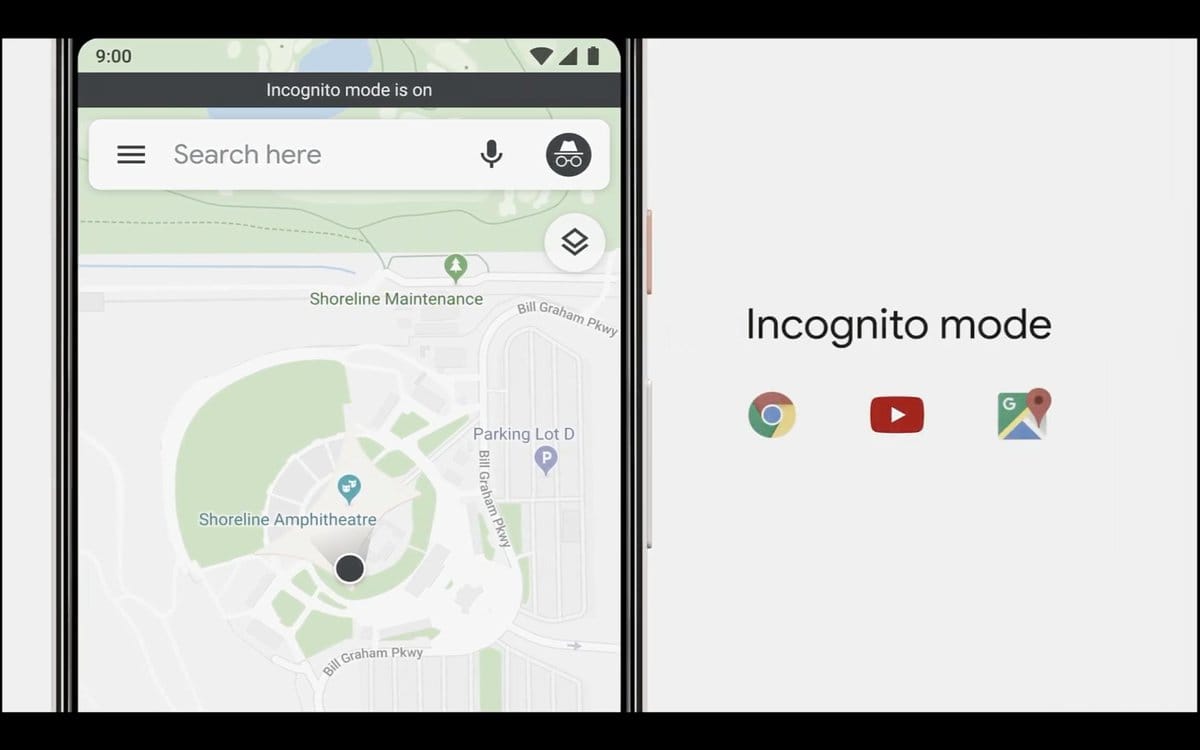 We cannot deny the fact that web services including Google keep an extensive record of our web activity. Google tracks almost everything ranging from a search performed on Google or YouTube to a location on Google Maps. Though you can't stop tracking completely, you can access certain Google apps privately. Incognito Mode introduced with Chrome browser a long time ago makes it possible. At Google I/O 2019 Keynote, CEO Sundar Pichai announced that Incognito Mode will be coming soon to Google Maps and Search. Besides Chrome, Incognito Mode made its way to YouTube last year.
When Incognito Mode is enabled in Maps, the app won't track and link your data to the specific account. This means places or locations you search on Maps to get directions won't be saved to your Google account. In short, you can look for a destination and reach it without being concerned about privacy. This is a great addition as the information we search on Google Maps is pretty sensitive.
In addition, Google has announced the rollout of new auto-delete controls for Web & App Activity. Similarly, support for auto-deletion of location history will be added in the coming weeks. This will give users relatively better control so they can manage their data accordingly.
Here's how you can turn on Incognito mode in Google Maps app once it's available to the public.
How to Enable Incognito Mode in Maps
Make sure Google Maps is updated to the latest version.
Open Maps and tap your profile picture at the top right.
Tap "Turn on Incognito mode".
Your profile picture will now be changed with an incognito icon.
Maps will also display a grey bar at the top titled "Incognito mode is on" to make the privacy mode obvious.
How to Turn off Incognito mode in Maps
Open Google Maps.
Tap the Incognito icon shown on the right side of the search bar.
Then tap on "Turn off Incognito mode".
Besides, you will be able to control the data accessed by Maps. To do so, just tap your profile picture in Maps and go to "Your data in Maps".
Here you can choose the time limit as either 3 months or 18 months after which your location history will be deleted automatically. Once you enable the specific setting, your older data will continue to be deleted from your account on an ongoing basis.