Apple probably loves to throw its users off guard by dropping unexpected features without clear notice. One example is the disappearance of "Find My Friends" app and the revelation of "Find My" app. "Find My" app is a joint application between Find My Friends and Find My iPhone introduced for iOS 13 devices.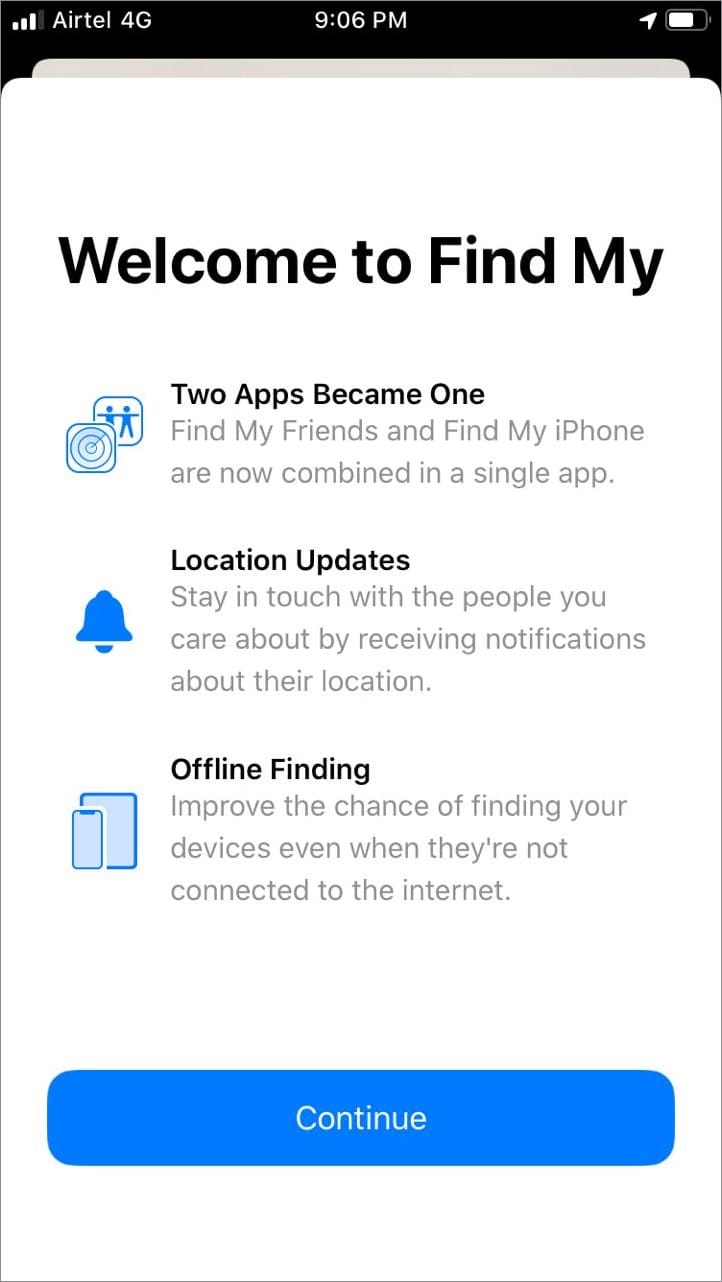 So, Find My Friend isn't technically gone, you can still use features previously found in "Find My Friend" using the new Find My app. Although it will indeed do everybody a favor if only Apple gives prior notice to their users about what happened to the obsolete app instead of just get rid of it without elaborate announcement.
Rest assured though, "Find My" app is looking to be a decent upgrade once you know what it can potentially do.
Find friends using "Find My" app
As we know, the "Find My Friends" app lets you see the location of any apple devices that is part of your contacts, usually friends or families, with their consent. With the "Find My" app found in the new OSes, it still works technically the same.
When you tap on the People tab, you'll see a map along with a list of your contacts that takes up the screen. Select a contact from the list and the map will automatically zoom in onto their location. You can either get direction or create a notification if you want to immediately know if your friend change location.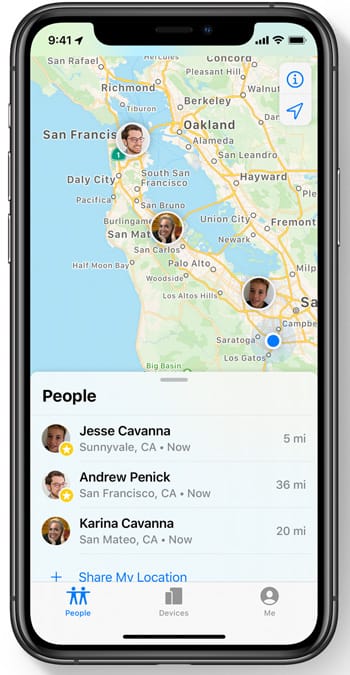 In addition, a new feature introduced in the "Find My" app makes your friend receive an alert whenever you create a notification regarding their location. Therefore, they will know if you try to trail them—which is a good thing.
If you want to stop sharing your location with the person you know, you can do so in the Me tab.
Find lost Apple devices
Another main tab is the Devices tab, which is the replacement for the "Find My iPhone" app. When you tap it, it will show a list of all of your Apple devices connected to your iCloud account. The list also includes the device of the members of your Family Sharing group like husband/wife and kids. All of the locations of the devices are visible on the map above the list.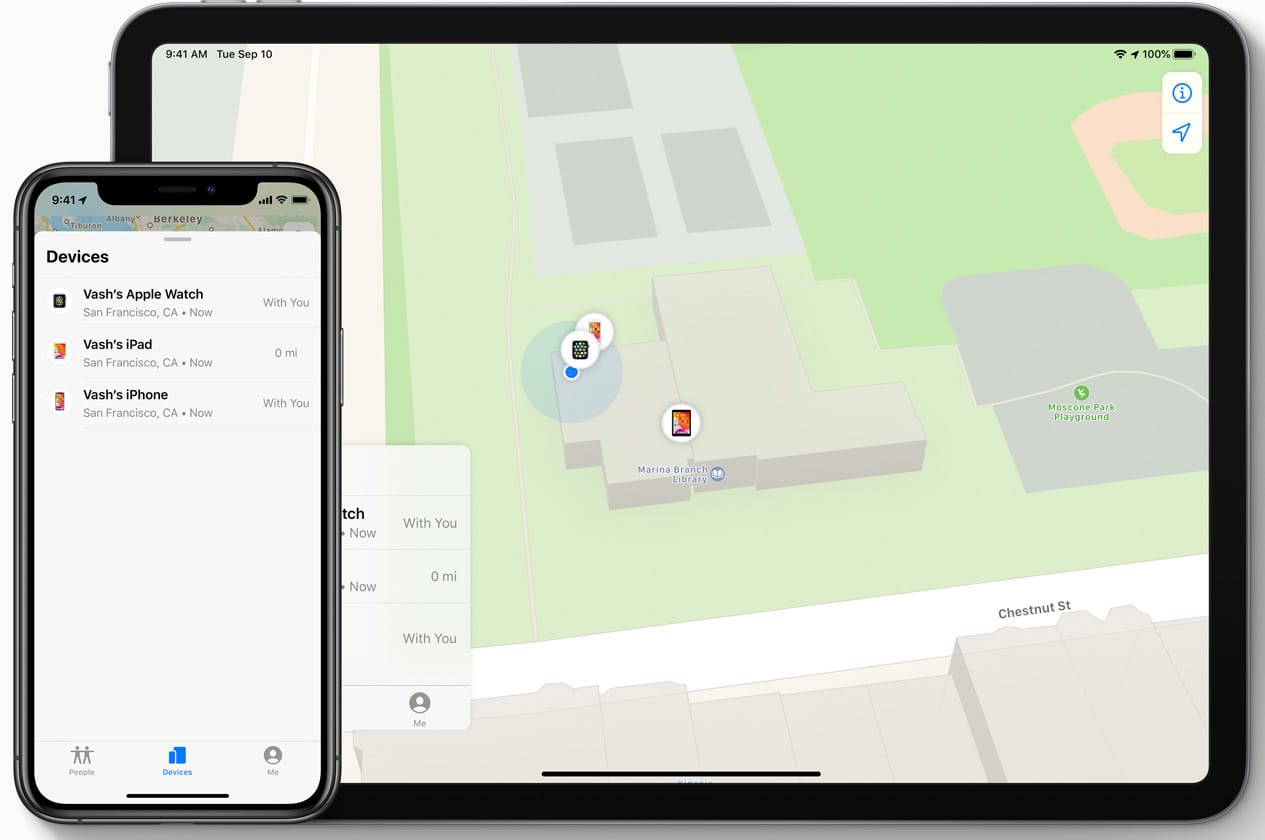 You can mark a device as lost. "Find My" will track the location of the device, the direction to get there, determine its current battery level, and the option to play a lost sound to notify nearby people that an Apple device near them is lost.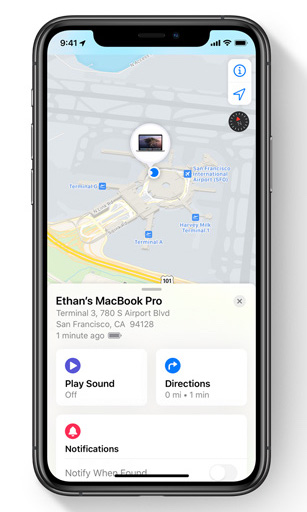 You can find your lost Apple device even if it's offline!
Let's say a thief steals your phone, one of the first things they are gonna do is probably turn off the internet to prevent any tracking application to reach the phone. In light of this, Apple added a new feature in the "Find My" app that lets you locate stolen devices even if they are offline. Here's how it works.
Any nearby iPhones, iPads, and Macs running the new iOS 13, iPadOS, or macOS Catalina will report the exact location of the lost device using its Bluetooth signal to Apple. Then, you'll receive an alert as to where your device is now. Nearby apple device owners don't even have to initiate any interaction with your lost gadget, all mechanism happen without surrounding people knowing.
In other words, Apple is literally turning most of its electronic products into an anonymous search tool that will help other Apple device owners recover their stolen or lost devices. The only possible drawback is that the lost device needs to be still powered on.
ALSO READ: How to install custom fonts in iOS 13