Realme phones running ColorOS offer a ton of customisation features, thus avoiding the need to use most third-party apps. However, unlike Samsung, there is no option to change the font on Realme devices including Realme XT, Realme 5 Pro and Realme 3. By switching to a custom font of your choice, you can significantly change the look and feel of your smartphone.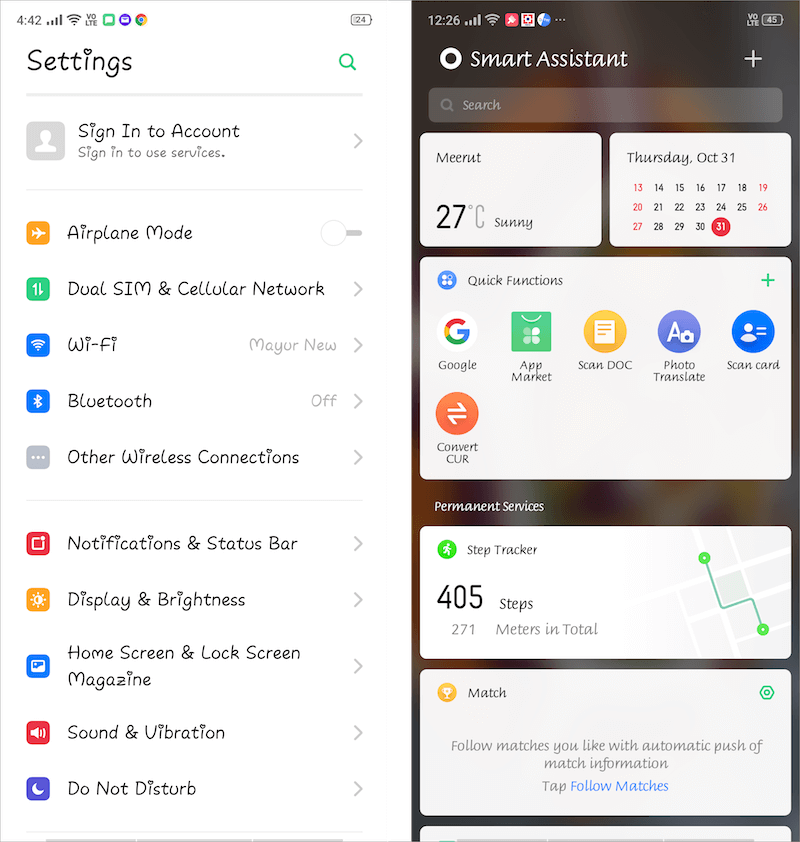 Worry not, there is a workaround to change the system font on Realme phones and that too without rooting the device. Simply follow the steps below to get it working on your Realme smartphone.
Steps to install custom fonts on Realme
Install zFont (Custom Font Installer app) from Google Play.
Open zFont and tap "Allow" when it asks for storage access.
Swipe left to view the "Cool" tab. You can now see all the fonts listed in the app.
Tap a font you like and select "Download".
Tap the "Set" button, select "Oppo & Realme" and then choose "New Oppo".
Hit Ok to install the chosen font on your phone. Then tap on Settings and enable the toggle next to "Allow apps from this source".
Now go back once and tap "Install". The font will now be installed but it won't be applied yet.
TIP: You can also install your favourite TTF fonts that are not available on zFont. To do so, download the font(s) in .ttf format and move them to zFont > Fonts directory on your phone's storage. Then go to zFont and swipe towards the "Local" section at the extreme right. Now tap and install the font following the above-stated steps.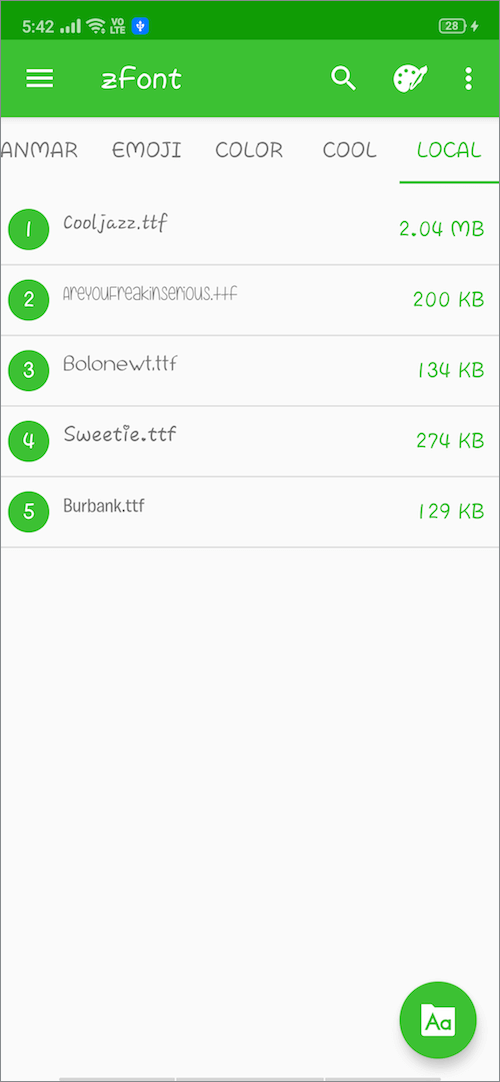 Few sources to get free fonts are Cufon Fonts, Fontsly, and Google Fonts.
How to apply an installed font
Go to Settings.
Navigate to "Language & Region" and set the region to "Myanmar".
Now go to "Display & Brightness" and enable the "Support Dai characters" option.
That's it! The most recent font installed by you will be applied system-wide.
Note: The "Support dai characters" setting will be visible only after you've installed a font. Also, you need to disable and re-enable this setting (if already turned on) after installing a new font and for the changes to take effect.
Additionally, if you see a different time zone after selecting Myanmar as your region then simply disable "Automatically set date and time" option and manually choose your preferred time zone. You can find this particular option under Settings > Additional Settings > Date & Time.
In case you want to revert back to the original system font, simply turn off the toggle for "Support dai characters".
Alternate Method
There is a relatively easy and quick way to install custom fonts as well. For this to work, you will need the APK file of the certain font that you want to install. After sideloading the font's APK, simply follow the above steps to apply the font. Here are a few quality fonts (link) that you can directly install on your device.
Source: XDA Developers Forum