[Editor Note: This post is written by Pratyush. He likes to discover the web and share ideas. He also has a Tumblog with some nice shares at Fully-Faltoo.com.]
I love to see the HQ images on my desktop. However, there are still some sites that don't provide the HQ Wallpapers for widescreens, sticking to the orthodox 1024 X 768 resolution. So the journey began by resizing them using some smart tools to get smart results.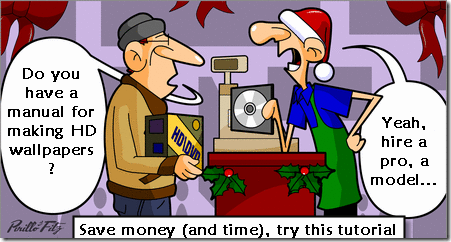 Here I share some ways to zoom the images without letting them get pixilated.
1) Download Liquid Resize: Liquid resize is a software to "re-target [image size] without losing quality".
2) Get some cool wallpapers or images: So while the download completes (not large in size though), get some good wallpapers. We began with the ones at IndiaFM which has a good low-quality gallery.
Here is the one we took up:
3) Open the image with Liquid Resize: So hopefully the download has completed and we have a nice wallpaper (though low in resolution) to begin with.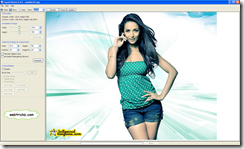 4) Put in the attributes (target size): On the left sidebar there is the option for "Absolute Change". Put in the figures for "Width" and "Height" (preferably your screen resolution). Unmark "Maintain Aspect Ratio" if needed.
Enable Mask: Under Protect/Delete mark enable and select "Protect Area". Also, set the appropriate brush size to paint the picture as required (in the next step).
We put in 1440 X 900 | 100 Brush Size

5) Paint/Mask the main object: Now comes the most important part. Paint the main object in the picture to protect it from disproportionate resizing.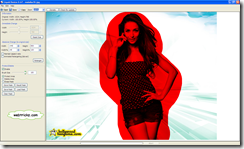 6) Hit "Retarget": Yeah, this is the final step to the mission. Click the "Retarget" button under the "Absolute Change". It will take some time to process and soon you will have a good HD Wallpaper.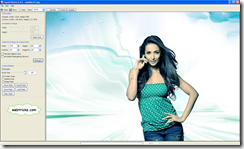 Final result: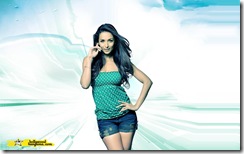 So it was a simple and "no-techno" trick without requiring expertise in Photoshop. The whole process takes less than 5 minutes and also less than 5 Mouse Clicks.
Hope you enjoyed this short tutorial trick, do share your results.
Also, look at the HD Wallpapers section for more posts related to HD Wallpapers and Images.