Today, I am sharing with you a great hack which can be very useful for all the Nokia N73 mobile users. This hack will help you to convert your old and simple N73 phone to the new and exiting N73 Music Edition by a simple update of your mobile phone firmware.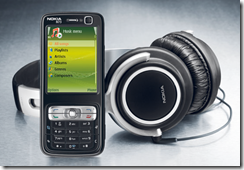 Note:  If you decide to update your Nokia N73 to the Music Edition, know that this may void your warranty and you risk damaging your phone.
Find out first what to expect in the new Nokia N73 Music Edition (screenshots by mukushu):
Read the steps below on how to update the firmware:
Download and install: Nemesis Service Suite and the latest Nokia Software Update.
Connect your phone and wait for Windows to install the drivers.
Open Nemesis Service Suite and click "Scan for new device" on the right-upper part of the window
Click on the icon "Phone info"
Click on "Scan"
Change the product code to 0539343 and mark the case "Enable".
Press "Write", and your phone's product code will be changed (you might think that nothing happened, because the phone is still in normal mode, and the changing of the product code only takes a couple of seconds, but don't worry, the product code changed !).
Close Nemesis Service Suite and run the Nokia Software Update.
Make sure not to touch the cable or the phone while your phone is updating or else you will break it!
That's it! When you restart your phone, it should now be the Nokia N73 Music Edition!
PS: Share your views with us or subscribe to our RSS Feed.
via  [ the nokia blog ]