There are times when we regret after accidentally sending a message to our boss or a wrong group while chatting on Messenger. Well, that happens with everyone and we can't do anything about it. Thankfully, Facebook has addressed this issue in its widely popular messaging platform by letting users delete the message for everyone.
The latest "Remove for Everyone" feature in Facebook Messenger allows you to remove a message within 10 minutes, after sending it either to an individual or a group. This is similar to the "Undo" option in Gmail and "Delete for everyone" option in Facebook-owned WhatsApp.
ALSO READ: How to Reply to a Specific Message on Messenger
How to Remove a Sent Message on Facebook Messenger
To delete a sent message on the Facebook Messenger app, long-tap the desired message, tap More and select the "Remove" option. Now select "Remove for everyone" and tap 'Remove' to delete it permanently for everyone.
The removed message is replaced by "You removed a message" text. This notifies the receiver that you have removed a certain message. It should be noted that one can only delete the message for up to 10 minutes after it is sent. However, you can still remove the message for yourself anytime.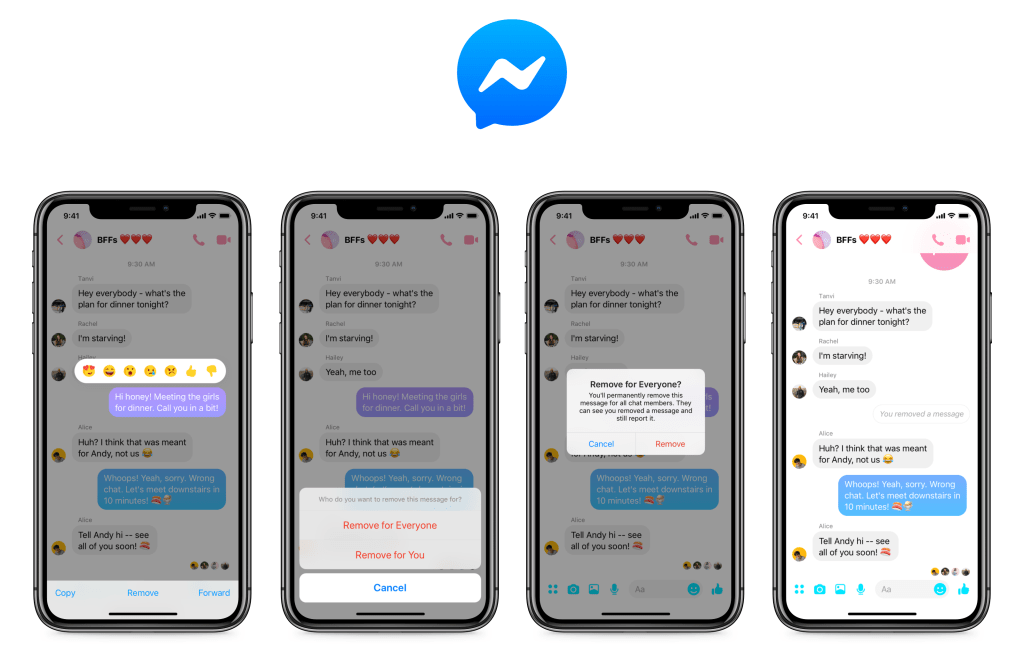 This is indeed a useful feature that will surely come in handy in case you make a big goof-up. The remove message for everyone option is now available for everyone using the latest version of Messenger app for iOS and Android. On the other hand, Messenger's web app doesn't offer this feature yet.