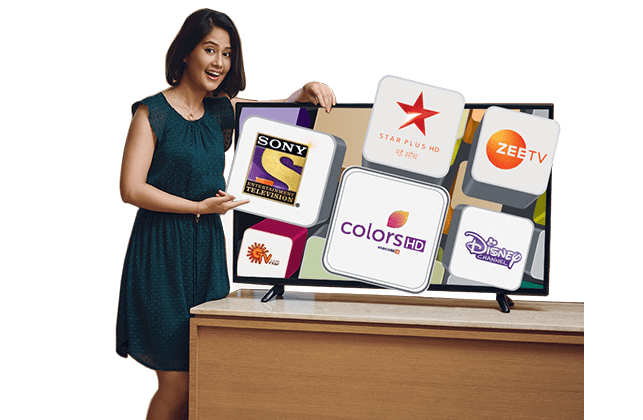 The Telecom Authority of India aka TRAI has introduced new rules for DTH and cable TV operators in India. This new policy allows users to selectively choose and pay only for channels they want to watch. The change will take effect starting February 1 2019 for users who have migrated to new TRAI-based plans. Thanks to TRAI's new tariff order, customers can now create their own pack by choosing either the broadcaster bouquet or via ala-carte. With the ala-carte option, one can choose individual channels while the bouquet option is like a value pack with pre-selected channels listed by the broadcaster.
Apart from paying for the channels chosen under ala-carte or broadcaster bouquet, the customer has to pay the base tariff which TRAI calls "Network Capacity Fee" (NCF). In this article, we will talk about NCF charges that are applicable to TRAI's new mandate for both cable TV and DTH.

What is Network Capacity Fee (NCF)?
'Network Capacity Fee' is basically the amount paid by subscribers to the distributor for the distribution of TV channels subscribed by them. It does not include a subscription fee for the pay channel or bouquet of pay channels in any case. By paying the NCF to a DTH operator such as Airtel DTH, the user gets 100 FTA (Free-to-Air) SD channels. Out of these 100 SD channels, 25 channels in the base pack are mandatory DD channels that will remain a part of every pack as per TRAI mandate.
Also Read: How to Select Channels on Airtel DTH as per TRAI's New Rules
NCF Charges for New DTH Rules in India
The network capacity fee for the first 100 Standard Definition (SD) channels is Rs. 130 without taxes irrespective of the DTH provider. An 18% GST is also applicable, resulting in a total NCF of Rs. 153. Besides the NCF for the first 100 FTA channels, the user has to pay NCF for any "Pay Channels" they subscribe to in the following manner.
An NCF of Rs. 20 + 18% tax is applicable for every 25 additional channels thereof.
NCF for 15 or lesser channels will be Rs. 1 per channel plus taxes.
It's worth noting that one HD channel is counted as two channels for the total channel count. For instance, if you subscribe to 5 HD channels then they'll be counted as 10 channels. This will perhaps increase the cost of the overall plan as per the applicable NCF. Let's understand this with an example.
Suppose you've chosen 75 pay channels of which 25 are HD while the remaining 50 are SD channels. In this case, the NCF charged will be Rs. 130 (for 100 FTA channels) + Rs. 40 (for 25 HD channels) + Rs. 40 (for 50 SD channels) + 18% GST. The total NCF will amount to Rs. 248.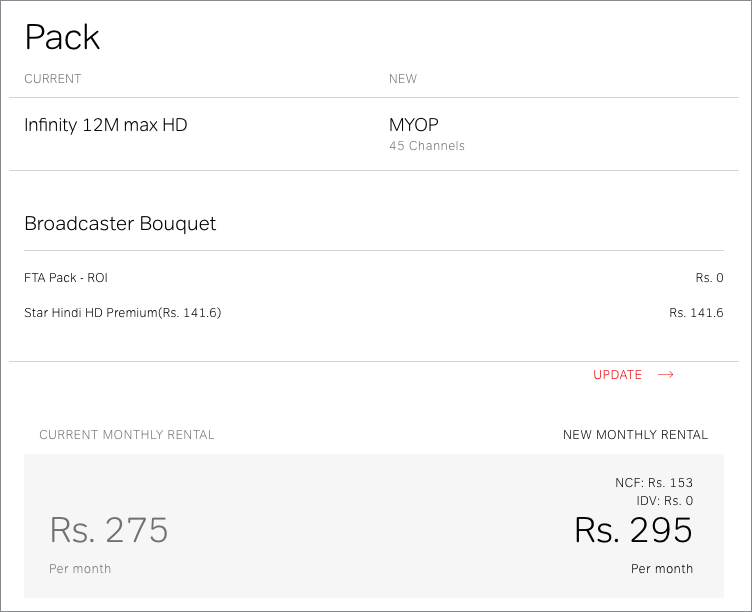 With this guide, we hope you get an idea about how the network capacity fee will be applied to a certain DTH plan. In case you're interested, you can check the list of 100 FTA SD channels shared by Airtel. Airtel DTH subscribers can also check the tariff of Broadcaster Bouquet and individual channels under Ala-carte here.