All Windows by default, show a Floppy drive icon in Windows Explorer (My computer) even if there is no floppy drive installed on your machine.


This also happened in my Windows 7 RC, which showed a Floppy drive even there's no floppy drive on my PC. Below is an easy way to hide that boring floppy drive icon from Explorer.
1) Just open the Device Manager in Windows. Use shortcut, by typing devmgmt.msc in Run or search bar.
2) You'll see an entry there as "Floppy disk drives". Open the properties of its subentry which is named as Floppy disk drive.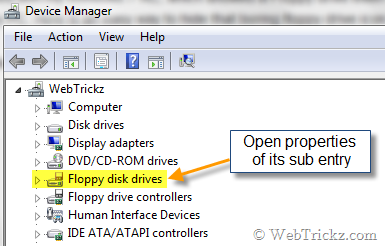 3) Under Properties, go to the Driver tab and select the Disable button. It'll ask for confirmation, click Yes. Then click OK.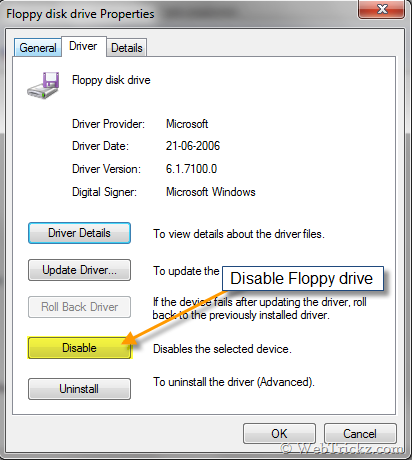 4) That's all. Now you will not see the Floppy drive icon in Windows Explorer. You can easily enable it later if required.