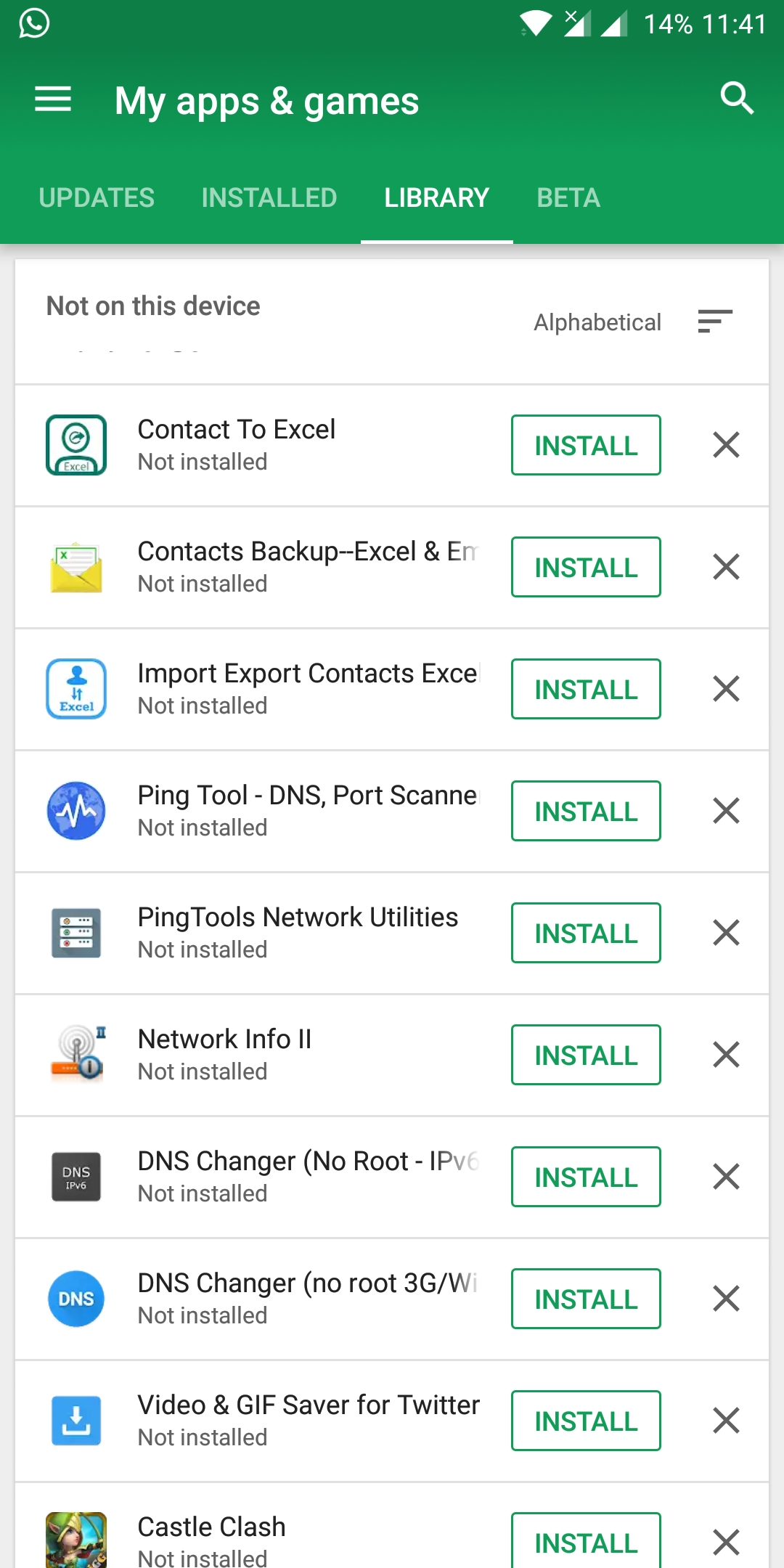 Google Play, the official app store for Android allows users to browse and download various applications on their compatible devices. As an Android user, you must have noticed that Google Play Store shows all the apps ever downloaded by you across different devices with a common Google account. The list of uninstalled apps is accessible from Google Play > My Apps & Games > Library. With time, this list could grow extensively and Google doesn't offer an option anymore to select all and delete apps at once.
Though deleting the history of uninstalled apps won't improve the performance but it could relieve users who don't prefer to have a messy library listing unwanted apps. Although users can remove apps from the library but only one app at a time. Doing so manually could be tedious if you have an elongated list of apps and you want to clear the entire history.
To fix this annoyance, a developer named mDarken has made an app "GPlay Batch Tool". The app available on Github uses an accessibility service to manually go through the list and remove each entry from the Google Play's library. The app basically performs an automated task similar to macros in Microsoft Excel.
Sadly, it removes every app from the list and doesn't offer the ability to multi-select apps. Also, the process isn't instant as the app removes each entry one by one. Hence, it could take longer if you have a big list.
To get it working, download the APK and install the app. Then enable accessibility service for the GPlay Batch Tool. Tap on the play icon and the batch removal action will begin. Let it run, you can stop it anytime by tapping the stop icon or exit using the exit button.
Technically, this process only hides the apps from your library but doesn't remove them from your permanent history of installed apps. As a result, you can still rate any app that you've previously installed even if that certain app doesn't show in your library after removal.
via Reddit