Recently, Geohot released 'towelroot' that offers a 1-click quick and easy solution to root most of the Android devices, including Verizon and AT&T Galaxy S5, Nexus 4, Nexus 5, and Galaxy S4 Active among others. Towelroot lets you root an Android smartphone or tablet by simply side-loading the APK and then installing SuperSU. Until now, there was no way to root Google Nexus devices without unlocking the device bootloader. Even though unlocking the bootloader on Nexus isn't a tricky task as it's a matter of running one command but what really bothersome is that unlocking completely wipes the entire device data. Fortunately, with towelroot, Nexus 4 and Nexus 5 users can root their device without unlocking the bootloader and without using a computer, Android SDK, or any necessary commands.
~ The process works with Nexus 5 and Nexus 4 running the latest Android 4.4.3 (KitKat) and having a kernel build built before June 3.
Rooting Nexus 5/ Nexus 4 without unlocking the bootloader – 
1. Open phone settings > Security and enable 'Unknown sources'.
2. Download Towelroot APK and install it using a file manager.
3. Run towelroot and click on "make it ra1n". The device will reboot within 15 seconds.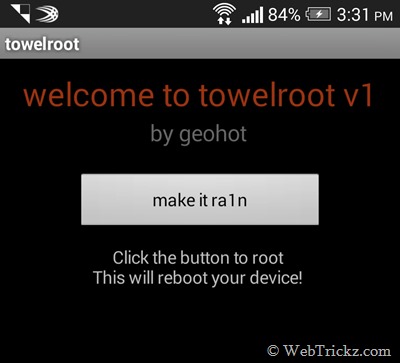 4. Install the 'Root Checker' app from Google Play to confirm that the device is rooted. (Optional) 
Now you need to manually install the SuperSU app to manage and grant root access to relevant apps such as Titanium Backup, Ad Block, etc. The SuperSU app on Google Play is outdated and doesn't update the binaries, so you need to side-load the SuperSU APK.
To do so, download UPDATE-SuperSU-v1.99r4.zip, extract it and manually install SuperSU APK from the common folder. Then open the SuperSU app, click on the Normal option if it asks to update. That's it! Now you can install and enjoy your favorite apps that require root. Make sure to grant superuser privileges when asked.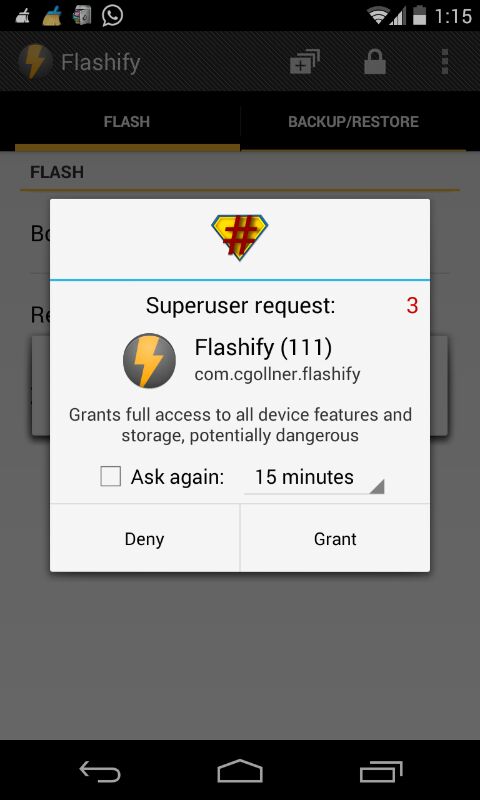 NOTE: Rooting your device might void its warranty. Proceed at your own risk!
Also See: How to Unlock Nexus Devices Bootloader easily without wiping any data