A few years back, Facebook added a wave button to Messenger. Using the wave option, one can virtually wave at someone added to their friend list on Facebook Messenger. A waving hand gesture is apparently a replacement for "Hi" or "Hello" when you begin to interact with a new friend or contact. Though some people find waving to be creepy, it works best to get someone's attention at the same time.
What's strange is the fact that you simply can't wave to someone on Messenger whenever you want. That's because there is no option to send a wave in Messenger while you are having an active conversation. The wave option only appears right after you get connected with a person on Messenger or when you start a conversation for the first time with an individual.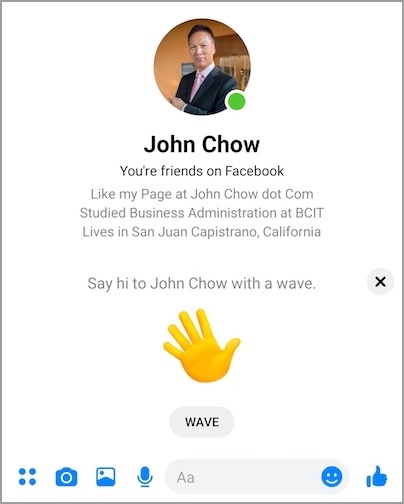 Perhaps, if you want to wave on Messenger during an open conversation then you might not be able to do so. Thankfully, there is a little workaround using which you can wave back at someone at any point in time.
Wave button missing in Facebook Messenger
UPDATE (15 March 2020) – The new Messenger with a much simpler design has been rolling out over the past few weeks now. With the massive UI redesign on both the iOS and Android platform, Messenger has seen the removal of the "Discover" tab.
In addition, Facebook has apparently removed the wave feature from Messenger. Now you won't find the wave button or waving hand icon next to the list of active contacts in the Active tab. Sadly, there is nothing you can do about this change. We are not sure why Facebook eradicated this particular feature.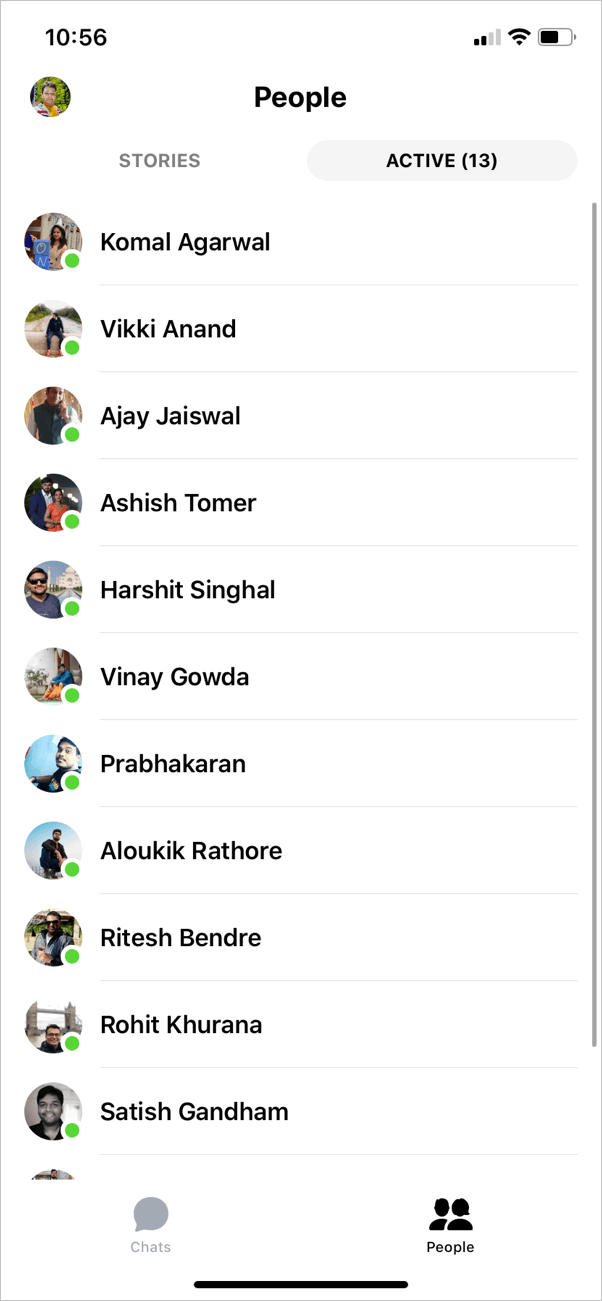 How to Wave on Messenger
The below procedure comes handy when a person waves at you but Messenger doesn't show the option to wave back.
Open the Messenger app on your iPhone, iPad, or Android smartphone.
Tap the "People" tab from the bottom bar.
Now switch to the "Active" tab to see the list of active contacts.
You will now see a grey hand to the right of the people who are online.
Tap the grey hand icon to wave a hello. The grey wave icon will turn yellow after you wave at a person.
The recipient will now see a waving hand from you.
Note: For this to work, the person in your Messenger contacts list should be active.
RELATED: How to Turn Off Active Status in Messenger
Steps to Wave back on Messenger App
Follow the steps below if you want to wave back at someone who initially waved to you on Messenger.
Open the particular message in Messenger app.
A yellow hand will appear saying that "XYZ is waving at you" and "Tap to wave back".
Tap the yellow waving hand icon to wave back.
You will now see a message that "You and XYZ (the other person) waved at each other".
Sending a Wave on Facebook.com
Waving is a lot convenient when you are having a chat conversation via Facebook's web interface on a desktop. That's because you can send a wave through Facebook.com even if your friends aren't online or active.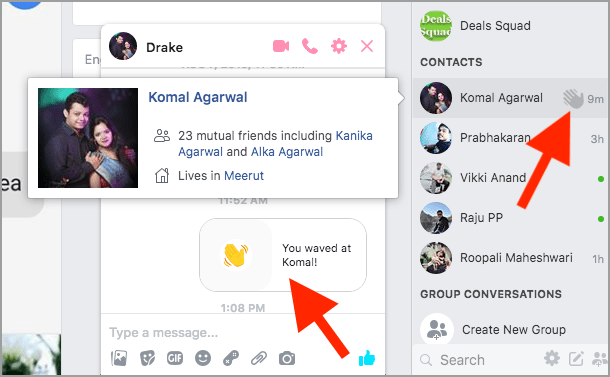 To do so, visit facebook.com on your computer and head over to the "Contacts" section at the lower right side of the webpage. Here you will see a few random contacts listed, both who are online as well as offline. To wave at someone, simply hover the cursor over the desired contact and click the grey hand icon. The wave icon will turn yellow and Facebook will notify that "You waved at XYZ!" in a pop-up tab.
The only downside here is that you cannot search for a particular friend and wave to him or her.
How to Undo a Wave on Messenger
In case you have waved at someone by mistake and wish to undo the action then that's possible. To do so, open the conversation and long-tap on the wave icon. Now tap on Remove and select "Remove for Everyone".
This will undo and remove the wave from the recipient's chat window as well as yours. It's worth noting that you need to undo the wave action within 10 minutes, failing which you won't be able to remove the sent message.