Everyone must be knowing about Google's new innovation "Google+" by now. Google+ is a social network, deemed to turn very popular as it offers the taste of both Facebook and Twitter, plus a variety of interesting features that makes Google+ stand out from others. Based on that, we covered 25 Google+ Tips to enhance Google+ experience.
The Tip #8 from our Google+ Tips article impressed me a lot, so I decided to explore it in a better way with our readers. As per the tip, Google+ allows the facility to edit the photos uploaded by you. That's one really magnificent feature and works very well!
When Google+ Photo Enhancer comes Handy?
Assume, you're clicking photos from your mobile phone camera which is usually of mid-range and doesn't returns high quality pictures unlike a digital camera. Now, if you've shared a photo directly from your phone using the Google+ Android app and later on notice that the photo looks dull and awful, as was happened in my case. Then, you can simply edit the photos and enhance their overall quality using Google+ web interface.
To do so, just click on the uploaded photo from your profile stream or select it from Photos > Your albums on Google+. Tap the Actions menu and select Edit photo. You can then enhance the photo quality and colors using the 6 brilliant effects namely: Cross Process, Orton, I'm Feeling Lucky, Black and White, Auto Color and Auto Contrast.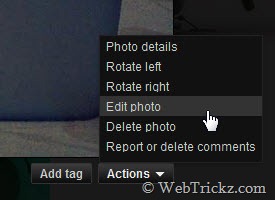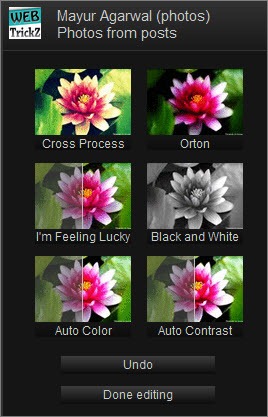 Comparison between Original and Modified Photo –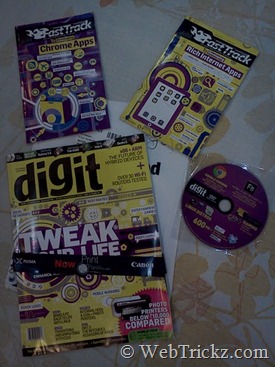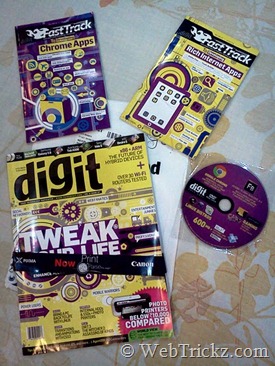 – The photo at right side is enhanced using the I'm Feeling Lucky effect.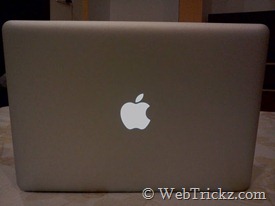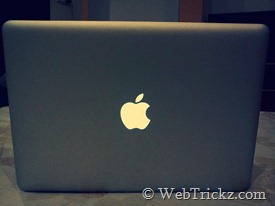 – The photo at right side is enhanced using the Cross Process effect.
As one can see, the photo quality has improved by a remarkable difference in just a single click, without the need of any software. The best thing is that you can 'Undo' changes and revert anytime to original image even after saving the edited photo. One downside of Google+ is that it doesn't uploads the picture in its full-size.
Do give it a try! I personally loved it as I don't know much about editing and all. 😀