According to sources, one mobile device is lost every 3 secs in the US and if you're worried about losing your device and hence all the important data stored on it, then look no further than G Cloud Backup for Android. G Cloud Backup which sounds like a Google app isn't actually made by Google but Genie9. G Cloud aims to automatically backup all your Android device data such as contacts, call logs, SMS, etc. to a secure location in the cloud which one can easily restore in a few taps in case your device is stolen, damaged, or when you're upgrading to a new smartphone. The app is available for Free on Google Play and doesn't requires rooting.
G Cloud Backup offers a quick, efficient, secure and effortless solution to backup almost everything stored on your Android device to the cloud such as contacts, call logs, SMS messages, documents, photos, music, videos, system settings, browser bookmarks and history. It intelligently performs this task by automatically protecting and backing up all the selected data on secure, reliable, AES encrypted servers. The backup is silently performed without rooting, special permissions, or any user intervention. G Cloud is resource friendly, hence only backs up when you are connected to Wi-Fi, when plugged in (optional), or have sufficient battery life. It's entirely automated as backups run on a daily schedule and it also notifies about newly backed up files. Restoring data on a new or same device is easier than ever, just install G Cloud app, login to your account, select items you wish to restore and hit the Restore button. That's it!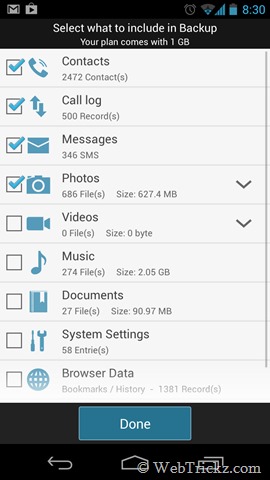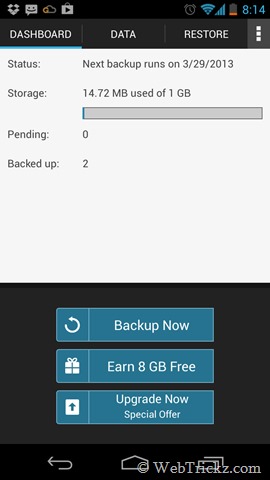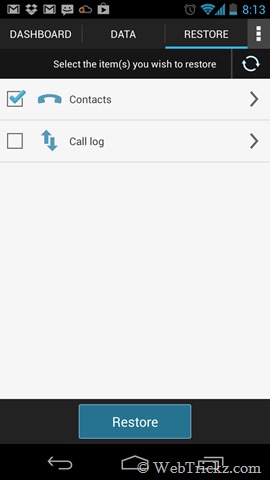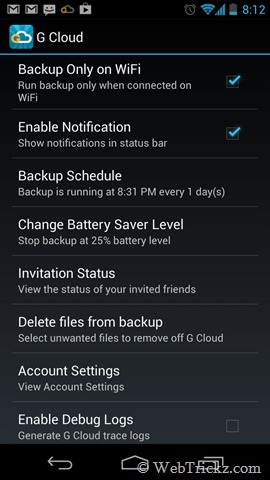 It comes with FREE 1 GB of cloud storage which is rather sufficient for most users. Users still have the ability to earn up to 8 GB FREE with the new social integration options.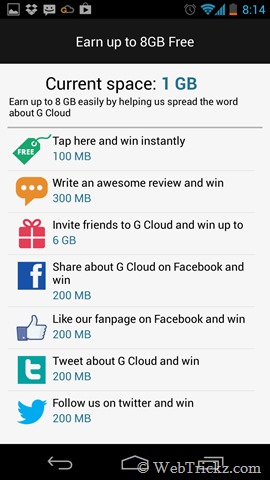 Features:
Backup Messages (SMS), contacts, call logs, documents, photos, videos and music
Secure data transfer (Secure Socket Layer) and storing (256-AES)
Backs up to the secure and reliable Amazon S3 cloud storage
Daily automatic backups when WiFi is available, plugged in, or have plenty of battery
Backup External SD cards
Restore/Migrate to a new device with a click
Backs up every version of all files
Advanced settings to change daily schedule, disable auto backup, enable backup over 3G, change battery saver level, notifications in status bar, and more.
Download G Cloud Backup Free [Google Play Link]