Xiaomi is on a roll when it comes to 4G phones in India, becoming the # 1 in terms of shipments of 4G smartphones in India trouncing Samsung and Apple – this is no small accomplishment especially after all the controversies they got into in India. All of this is in less than a year they've come to India starting off with the Mi 3 which was a huge hit. They are also number five in the Indian smartphone market in Q4 of 2014 with about 4 percent market share. Coming off a not-so-successful sales period of the Mi 4, Xiaomi looks to be back in the game of sales numbers now with the release of the much-awaited Redmi 2. A successor to the hugely popular entry-level Redmi 1S phone which sold in lacs in India and there was this one time when an Etihad carrier plane got nothing but full of Redmi 1s to India. Now that Redmi 1s has been put to shelf, Redmi 2 arrives to continue the legacy and this time around it is COLORFUL! not just on the outside with colorful back panels but now runs on the vibrant MIUI v6.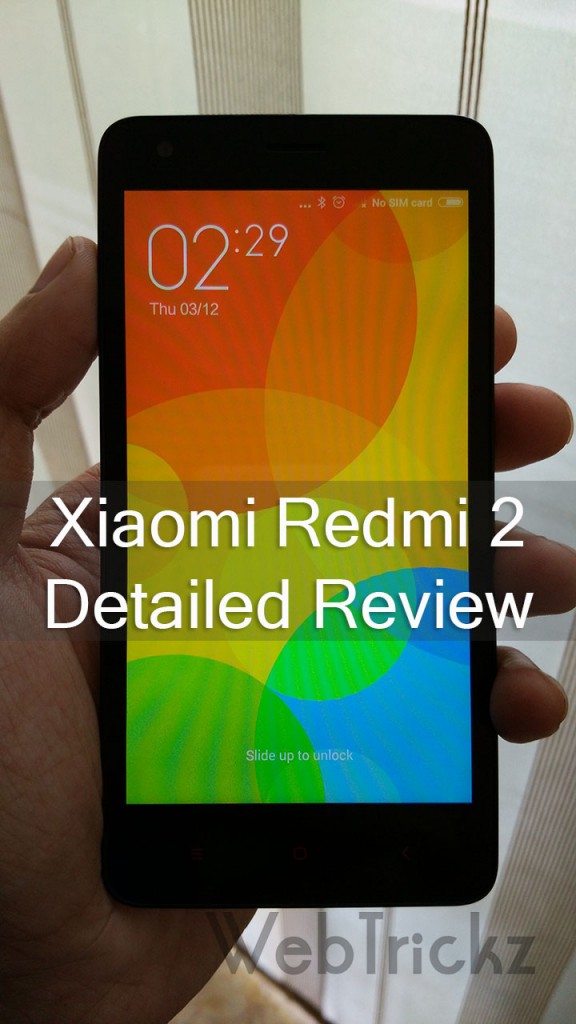 Contents in the box –
Redmi 2 phone
2200 mAh battery
1A USB Wall adapter
Micro USB cable
User manual
The Design & Display
The overall theme of the design stays with how the Redmi 1s was which is the 4.7-inch screen that holds the 1280*720p resolution that provides a very decent and acceptable experience on the screen with good viewing angles at 312ppi. However the screen is very reflective and you'd have trouble while using the phone under the sun, though Xiaomi claims to have used a lamination layer here that helps improve usage under the sun, and also the pixels are much closer to each other providing more accurate touch inputs. There is something to rejoice you – the screen comes with AGC Dragontrail Glass which makes the screen shatter and scratch-resistant.
The overall phone is more 'handy' given the fact that it is a tad thinner and lighter than its predecessor – 9.4mm and 133gms respectively. The curves are softened and the back has a matte finish to help you grip the device better and thankfully it's not a dirt/fingerprint magnet that we saw in the 1s. Back covers come in lots of bright colors like blue, yellow, and such that does give a good appeal to the device. But given the price at which it is sold, much of the phone is simply plastic which also makes the device light. And the lack of backlight for the capacitive buttons will keep you irritated at times but this is pretty much the case in most of the entry-level phones and we've seen this in the Lenovo A6000 as well. I guess it is about time Xiaomi moved into the on-screen button paradigm which has become very popular especially with the Android Lollipop release.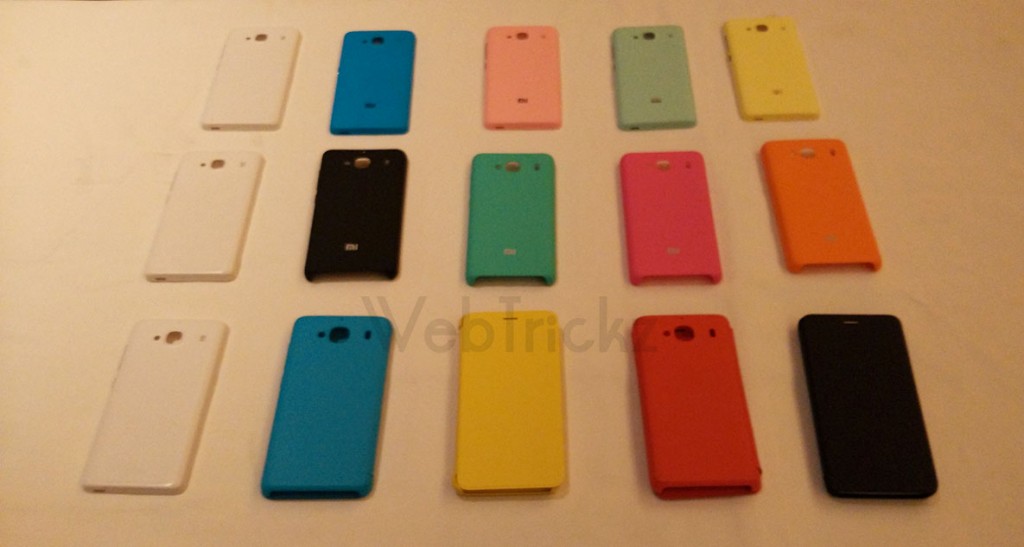 Performance
Xiaomi Redmi 2 is powered by the Qualcomm Snapdragon 410 chip with a quad-core 1.2GHz Cortex-A53 processor, Adreno 306 GPU, and 1GB of RAM. When we compare the 410 which comes from the 64-bit generation as compared to the 400 which falls in the 32-bit generation, there are definitively few improvements it brings in and we did witness that in the Redmi 2. It could also be due to the fact that the MIUI v6 is a much-improved version of OS when compared to the v5. But we will at the risk of sounding repetitive, mention that at a price of 6,999 INR your expectations cannot be high! We ran the AnTuTu benchmarks and the device did manage to score between 20,000 to 21,000 which is not bad at all.
Gaming – ok this is one department where the Redmi 1s was very infamous, for getting heated up a lot and was ridiculed to be used as a room heater, a pressing box for clothes, and such! Xiaomi seems to have worked a lot on this area and when we put the device thru gaming tests the temperature did go up to 45 degrees C during elongated periods of real heavy usage and it stayed there. It never went up to 50 and upwards like the 1s used to shoot itself. Games like Temple Run, Sonic Dash, CSR, Real Racing all ran smooth. However, when we played Asphalt 8 there were isolated cases where the Redmi 2 really struggled when it became sluggish and wanted to get back to smooth ways. But the very good loudspeaker compensates for the occasional stutters and it's a brilliant gaming experience for a phone at this price – just no questioning that.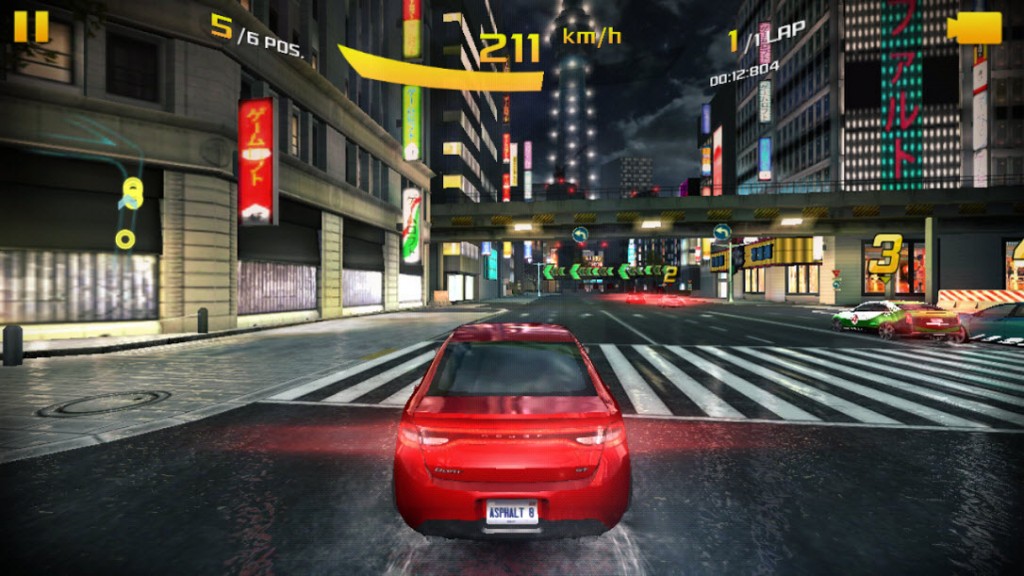 RAM management – this is again one more area where the Redmi 1s was infamous for. The device used to start lagging and many complained that it literally went unusable. Not so the case with the Redmi 2 – though we had heavy games open, there was still 200-300MB of RAM left. When everything is closed or when you just boot up, you'd get an excess of 400MB RAM which is good considering a highly customized MIUI v6 with lots of bells and whistles. So kudos to Xiaomi on addressing the issue.
Calls and Signal reception – Dual micro-SIM, 4G  enabled on both and it worked so neatly on the dual standby mode. No issues of call drops were found but when the loudspeaker was turned out, occasionally callers on the other side complained of feeble muffling or hissing. Could be a network issue but we had the issue nonetheless. Signal reception has never been Xiaomi's strength and is the same here as well – do not get me wrong! It is not bad at all, but when you compare it with the likes of Moto E, Lenovo A6000, it falls behind by a bit. Just remember again, no other phone at this price supports 4G on both SIMs and the outstanding questions are the availability of 4G where you live and does one really use 4G on both the sims on an entry-level phone that's usually purchased by a budget-conscious user! Well, Xiaomi has covered you there as both the SIM card slots support 3G as well, which means you DON'T need to swap SIM cards in case you want to use 3G data on your other SIM card. No other device in this price segment supports dual 3G (let alone dual 4G), they're all either 4G/2G or 3G/2G.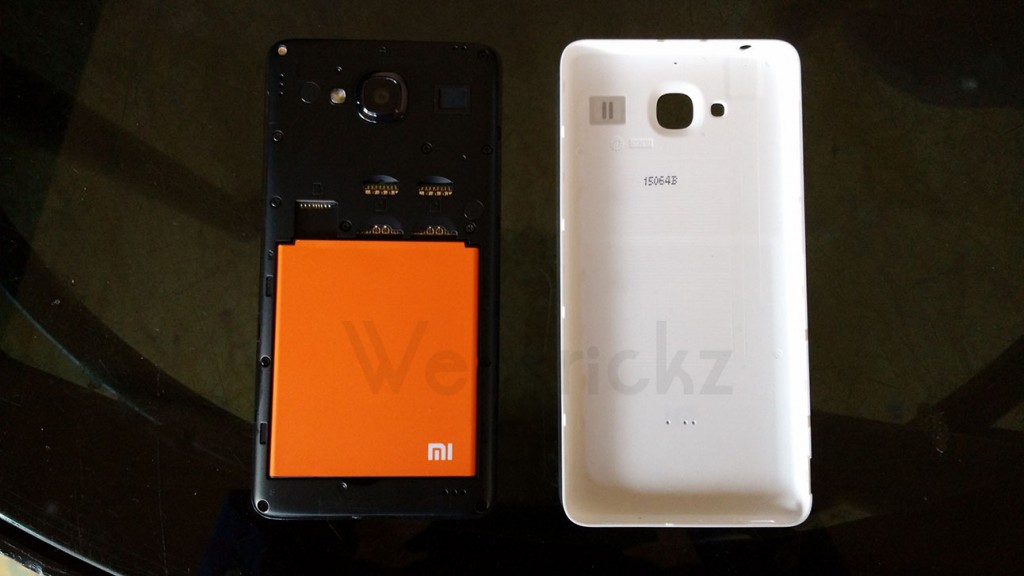 Multimedia – Brilliant! is one word here. The Music and the Video app of the MIUI v6 are one of the best we've seen and this with the good audio quality you get even on the loudspeaker of the Redmi 2, make it a good device for listening to songs and watching videos (occasionally). If you were to bring in some Mi Piston earphones your experience would be enhanced as Xiaomi has done some optimizations for their earphones. We tested the Redmi 2 with Sound Magic ES18s, Skullcandy, and Sony headphones and they all worked smooth and fine – even with volume set to full.
OS – Vibrant, colorful, and a different experience here. We received 2 updates already in a week's time on the Redmi 2 which was a good indication that Xiaomi has been supporting software updates for this phone. UI is colorful with so many improvements like color splash when you uninstall an app, locking the apps in task manager, imagery, much smoother transitions, changes to the Mi apps and the list goes on! We faced no issues with the MIUI v6 based on Android 4.4 KitKat.

We did observe few bugs like the battery indicator won't move when the charger is plugged in, many a time when you come to the main screen the screen shows 'Launcher Starting' but we hope these will get resolved via an update. We did some research and found out it's the same in all the devices that run MIUI v6 like Mi4, Redmi Note, and such. Out of 8GB memory, the available free space is 4.63GB.
It's been a while since the Android Lollipop came out and no signs of Xiaomi bringing it to the devices. Our only worry is that Xiaomi has always been very bad in terms of keeping up their promises around software updates and it increases more with the Redmi 2 being the entry-level phone which may fall into the end of their priority list. This is the only qualm we have around the OS department.
Battery – a 9-5 phone! Yes, though the battery capacity has been bumped to 2200 mAh the Redmi 2 will be your 9 to 5 phone when we consider a usage pattern that falls between the levels of medium-heavy. 1 hour on calls, 2 hours of browsing, 30 minutes of multimedia, 100 clicks on the camera, and some WhatsApp and such, Redmi 2 lasted from 9 AM to 5.45 PM with a SOT of 4-4.5hours. Nothing really great but acceptable totally.
We have seen the recent software updates to the Redmi 1s improve the battery life by a huge margin and hence we hope a software fix will improve the same on the Redmi 2. But normal or light users will get the battery to last for more than a day.
Connectivity – Options include: Wi-Fi 802.11 b/g/n, Wi-Fi Direct, hotspot, Bluetooth v4.0, A2DP, LE,  microUSB v2.0, USB Host, USB OTG, GPS with A-GPS, GLONASS, Beidou.
Camera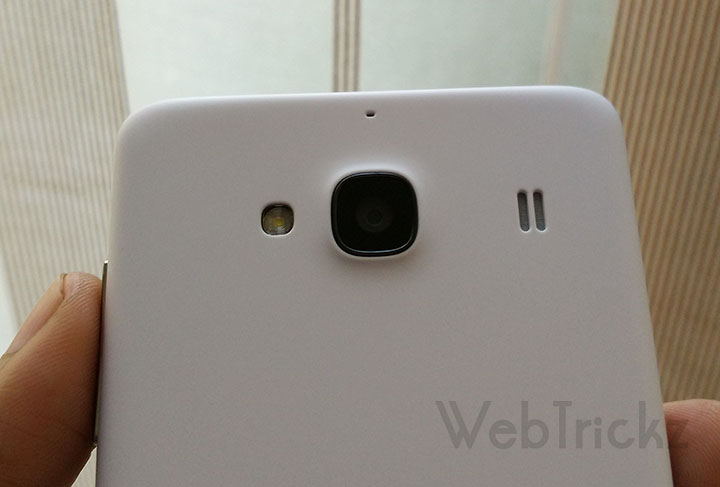 This is one of the top 3 strengths of Redmi 2. We saw the Redmi 1s take stunning pictures and it will stay the same here. Though the rear camera is the same 8MP one, Xiaomi has worked on the software that enables the camera to take much better pictures with the wide-angle ability – much closer to true colors, less noise, less exposure in sunlight. Even zooming the pictures or viewing the same on a PC demonstrates how the clarity is maintained and the noise reduction has been achieved when compared to earlier. The Redmi 2 has the same 8MP camera unit with an f/2.2 aperture. Thanks to improved camera algorithms, it delivers better results. Redmi 2 supports full HD recording and also has the 'fast' mode – both of these work well in the day as well as low light. The much-improved camera app on the MIUI v6 is much snappier, fast in processing, and has tons of options – HDR, Panorama, many tones, and also a very handy editing app that lets you modify the pictures to your liking. The Manual Mode lets you change white balance and ISO.
The front-facing camera has an enhancement in the form of a 2MP shooter and it stunned us by taking some superb pics. We do not joke at all here! For a phone of that price and a 2MP camera, Xiaomi seems to have done some good work on the algorithms to deliver crisp selfies. The handy face detection works well here. Here are some Redmi 2 camera samples for you!
The Good
Overall improvement in build quality
Brilliant camera duo
OTG support
MIUI v6
FM radio
Bigger battery – 2200mAh
Dual 3G and Dual 4G Connectivity – Both SIM card slots support 3G and 4G
Quick Charge 1.0 support for the battery – Fast battery charging, 30% in 30 min
RAM management
Maximum number of sensors in the price range – Accelerometer, gyro, proximity, compass
Multimedia experience
Pricing
The Bad
Battery life is just average and nothing great
Delay and availability of the 2GB RAM + 16GB memory variant
No LED yet for the capacitive buttons
Highly reflective screen
No earphones in the pack
Conclusions –
Worth an upgrade from Redmi 1s? – Depends on your needs. If you are looking for a 4G phone, yes. Else, stay with your Redmi 1s if you are OK as the enhancement in the camera will not really push you for an upgrade as the one you already have is good enough. Xiaomi is slated to release the MIUI v6 for the 1s within a month and you'd be all set to run your device for at least a year more.
Worth a new buy (for the ones who do not own 1s)? – Here, take my money please and give me a Redmi 2. At Rs. 6999 there are other phones like the Moto E and the Lenovo A6000. Moto E has a below-par camera and horrible multimedia. Lenovo A6000 is good but the Vibe UI has a long way to go when you compare it with the MIUI v6. So the combination of the improvements that Redmi 2 has had over the 1s, 4G & 3G support for BOTH the sims, vibrant and stunning MIUI v6, very good multimedia experience and colorful back panels, Xiaomi resolving the issues like BAD RAM management and overheating, we feel that it is the best your 6999INR can buy. If you are looking at a backup phone or a secondary phone and do not want to break the bank, this is THE ONE!
But if you are ready to shell out 2000INR, there is the Redmi Note, Yureka or if you are willing to wait, the Zenfone 2 series is coming and so is the Lenovo A7000. However, that is your call!
If you have made up your mind to get the Redmi 2, it's a great choice – so go right ahead to Flipkart.com/mi and register for a flash sale on March 24th.