The Moto X, Moto G, and Moto E are the best budget-oriented devices from Motorola, featuring impressive hardware specifications, premium design, and build quality, and the trio runs on stock Android 4.4.2 KitKat. Moto G has done exceptionally good business followed by Moto E, having received satisfactory inputs from the users globally. However, there is an annoying issue with the user interface on the international version of Moto G. The relevant users must have noticed the fact that the network name or carrier logo is shown all the time on the left side of the status bar of Moto G. Displaying network name in the status bar looks odd and is useless because that space is actually meant for showing notifications icons.
Considering your carrier name is Vodafone P or something longer, this could easily acquire the entire status bar and thus leaving no room for the notifications. Though we agree that some regions have requirements to show the network name on the screen but this perhaps isn't the right way to do it. Until now, root access was needed and then you could use the Xposed module, in case you wish to disable the carrier name visibility.

Fortunately, Motorola has started rolling out the latest version of 'Android 4.4.3' KitKat for Moto phones, which was just released by Google for Nexus devices. The update has been pushed to Moto G and Moto E users, who bought it online in the U.S., and for Moto X T-Mobile users too. In addition to the improved dialer with a new interface, enhancements, stability, and security fixes, the update adds a user setting to show or hide the network name in the notifications bar.
To hide the network name on Moto G, Moto E, and Moto X in the US/ UK, open phone settings > Mobile network settings. Then simply uncheck the option 'Show mobile network' and you're done. An easy and quick way!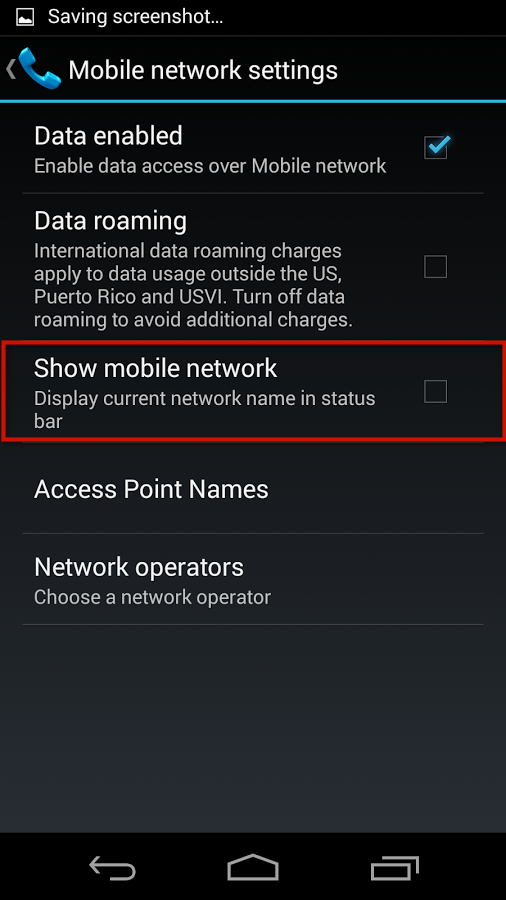 Tip via +PunitSoni  |  Image credit: Android Police