Although it is unnoticeable to many of us, after performing a task on your computer, there is always some data left behind. This is what is known as junk files. As you are performing a task, your operating system is prompted to create temporary files which are forgotten to be deleted once you are done. And over time, these files accumulate to occupy storage on your PC.
Thus, it is always a good idea to look for options to help clean up your PC. There are several existing options that you can choose from. Additionally, there are one-click cleaning and optimization software programs like Advanced SystemCare but people often question about its safety.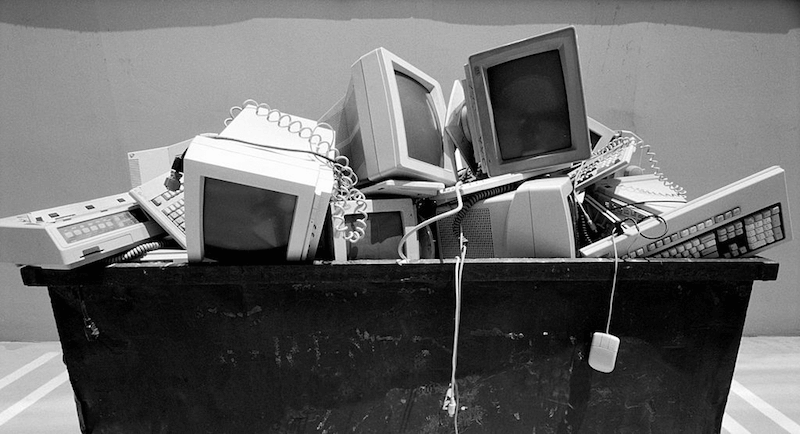 Cleaning the Junk
Besides the software that helps to clean out the junk and optimize your operating system, you also have a cost-cutting option as Windows 10 comes with its own Disk Cleanup Tool. The tool lets you examine what you can clean up and then lets you choose what you want to delete.
To access the cleanup tool, navigate to Start > All Apps > Windows Administrative Tools. Once there, click on the Disk Cleanup Tool. You will be prompted to choose which drive to clean. Your option should be Disk C, which is usually the default system partition.
Which Junk Files To Delete?
Temporary files are not limited to the list of junk files. There is a myriad of junk files all over your operating system, to which you will be presented with before choosing which files to delete and which ones to keep. These include temporary internet files, downloaded program files, offline webpages, recycle bin, temporary files, thumbnails, old Windows folders, and many others.
Temporary Files
In general, temporary files and temporary internet files speed up the loading of websites. Temporary files are created when you access a program or app in your PC. These hidden files tend to stay on the computer even after you are done with a task.
Temporary Internet files are created the same way as temporary files. And once you are done, the temporary files are then forgotten and not deleted. When deciding which files to delete, these should be in the "delete" category as they simply take up space for no purpose.
Downloaded Program Files
Downloaded program files are just as useless as temporary files and should be deleted. These files are normally created when an app or program you just downloaded is being installed. They are then left behind by the app or program installer.
Offline Webpages
Offline webpages on the other end help to enhance the loading speed of a website. Thus, keeping them isn't necessarily a bad idea. Especially with webpages that you frequently access, offline webpages help in their load speed. Furthermore, these files are constantly updated in case the online page is also changed. So if you have a slow internet, it is best to retain them.
Recycle Bin
The Recycle Bin is quite obvious. You have files that you moved there yourself, so it's a pretty easy task to decide what you want to permanently delete and what not to. Recycle Bin files are very easy to manage on their own too. Enter the "Recycle Bin" folder and simply restore files that you want to retain and clear the bin to create more space for your PC.
Thumbnails
Thumbnails are previews of image files and they are of no use – so you can go ahead and delete them. These files are created every time you access the image files. Deleting them may slow the loading when you reopen the images again, though not really if your computer is fast enough.
Old Windows
The Windows.old folder occupies a significant amount of storage on your PC, it may still be a good idea to retain these files. These files hold the previous versions of the Windows operating system. So if you upgraded from Windows 7 to 10, all the files and data from your previous OS is stored in these files. Some people may choose to return to the older version and without this information, it is impossible.
Error Reporting Files
You will also come across other files such as error reporting files, upgrade log files, and driver files. As their name suggests, these files log any errors that occurred within the system. And as redundant as they may sound, they are worth keeping. These files come in handy while troubleshooting the OS as they have documented all of the system's unusual behaviours.
Windows Upgrade Files
Windows Upgrade files are also as important as error reporting files. This is because they also come in handy during a troubleshooting session. When you are upgrading the system and it doesn't go well, you will need to troubleshoot it. This is where these files are useful. But it also depends on the timing, you cannot expect to keep them on your PC for a year. Once you are done with upgrading, delete the files and free up your space.
Device Driver Packages
Device driver packages function just as their names suggest. These files store vital information about the device. So in the near future, if a device is dysfunctional, these files can come handy. Thus, it is highly recommended to leave them untouched.
As you are going through the above list of files, you should be ticking the ones you want to delete and untick the ones you want to stay. Once done, click on OK. The disk cleanup tool will then clear all the unwanted files, leaving you with ample space and functionality.
So as much as you also have the choice to install a cleanup software, if used the right way, the Disk Cleanup tool is adequate enough. Moreover, if set to default cleaning or automatic disk clean up, the tool automatically cleans up temporary files, thus relieving you from storage usage.