Instant Games on Facebook are fun and a good way to entertain yourself. At the same time, they can be really annoying as all the games on Facebook tend to bombard users with frequent notifications and messages. Fortunately, you can get over this annoyance by simply turning off push notifications for games. Below you can find the necessary steps to stop game notifications on Facebook as well as the Messenger app.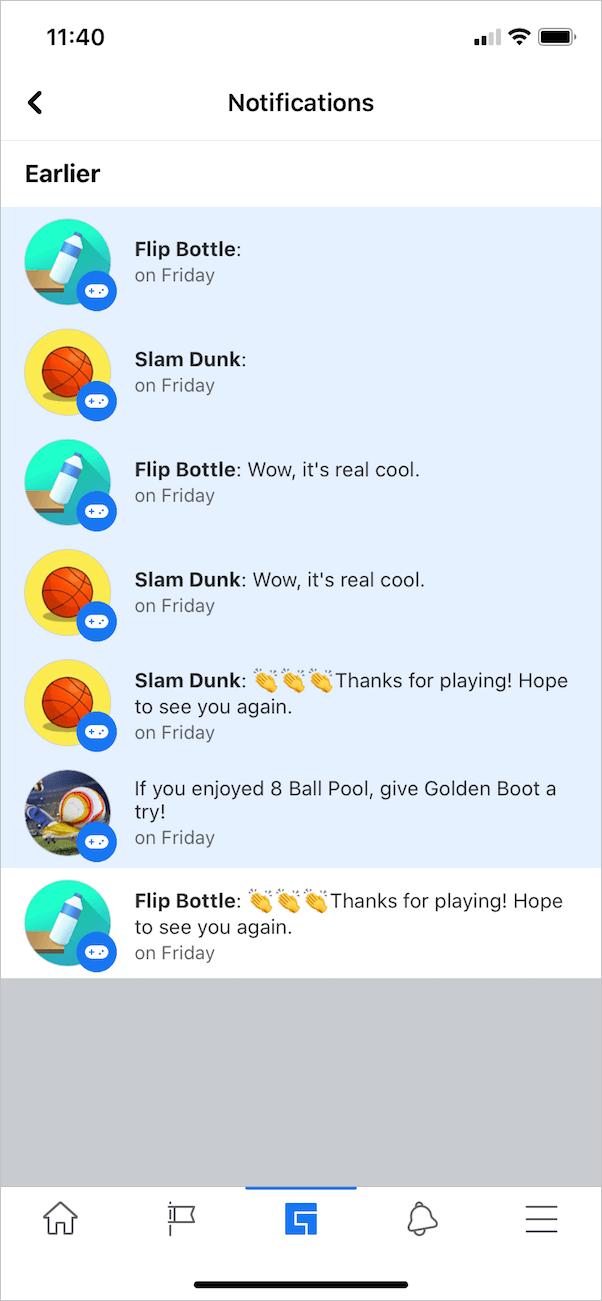 Turn Off Facebook Game Notifications on iPhone and Android
The Facebook app now features a dedicated tab for Gaming. You can view all the notifications by tapping the bell icon (at the upper left) inside in the Gaming tab. Follow the steps below if you wish to completely stop push notifications from games.
Open the Facebook app.
Tap the menu tab (hamburger icon) at the bottom right.
Scroll down and navigate to Settings & Privacy > Settings. Under Notifications, go to Notification Settings to manage your notifications.
Scroll down and tap "Other Notifications".
Turn off the toggle button for "Allow Notifications on Facebook". Tap OK to confirm.

That's it. Now you won't receive game notifications from Facebook by push, email or SMS.
The above steps will also let you block app or game requests sent by your Facebook friends. Meanwhile, there is another way to get rid of game requests that you can find below.
ALSO READ: How to disable notifications while playing games on iPhone
Stop Game Notifications and Messages in Messenger
By default, the Facebook Messenger app spam users with notifications once they start playing instant games. These frequent notifications to play a certain game are certainly bothering and hence it's wise to turn them off.
However, the above-stated steps to stop notifications only apply to the Facebook app. You need to explicitly mute notifications in Messenger to prevent games like Thug Life, Ludo Club, and 8 Ball Pool from sending you notifications. To do so,
Open the Messenger app.
Search for a game or open a recent chat conversation with that particular game.
Tap the drop-down button at the upper right and select "Mute Notifications".
Choose "Until I turn it back on" from the list of options. Optionally, you can turn off messages as well.
Now you won't see game notifications in your Messenger chats. Unfortunately, you have to do this process individually for all the desired games in Messenger.
ALSO READ: How to turn off Facebook Professional Mode
How to Block Game Requests on Facebook
You may agree that frequent requests and invitations from friends to play games on Facebook is irritating at some point in time. Well, there is a quick way to deal with this unwanted annoyance.
Open the Facebook app and go to the menu tab.
Navigate to Settings & Privacy > Settings.
Under Security, tap on "Apps and Websites".
Under Games and App Notifications, select the "No" option.
Note: Changing any of the above settings won't affect your ability to access apps or play games. Yes, you will still be able to play and enjoy your favourite games.