2016 is almost here and we are all set to write down our resolutions and wish lists for the new year. Just like resolutions, it is seldom that these wish lists come true, but one can continue to hope right? We all wished that we could control the world from the flick of our wrists once and boy did it not come true with Android Wear and Apple Watch. And that's why we have come up with five sets of wishes that we hope Google would fulfill.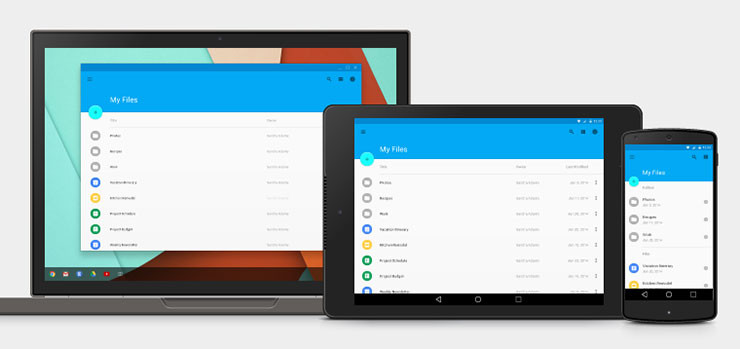 We would be entering the eighth year since the launch of the very first Android phone in the form of HTC G1, and some of the demands below you will find, should have been fulfilled long ago. But anyway, here they are:
More Android OEMs to go the Vanilla Android Route
We saw several Android OEMs take to Android in its Vanilla form in the year 2015. The likes of Motorola and some Chinese brands released phones which came with Android as Google wants it. This resulted in several of these devices being some of the first ones post the Nexus series to get the update to the latest Android release. Less skinning meant the OEM team had fewer changes to make to the AOSP version released to them, resulting in a faster rollout time. In fact, Motorola, to their credit got Marshmallow to the Moto X 2015 devices faster than just about anyone barring the Nexus phones simply because of this. The likes of Yu devices, Obi, and more have devices with pretty much stock Android or minimal skinning and we hope to see this trend grow in 2016.
Have a usable tablet and an app ecosystem to go with it
As an Android smartphone user, it is frustrating that I cannot take my experience beyond the size of my screen on the phone. There are a couple of tablets out there, like the Nexus 9, the old Nexus 7, or the Nvidia Shield, but none of them are ever going to be the go-to tablets for one reason or the other. Oh, and you have a slew of Samsung devices in there that nobody really bothers with. If you are looking to carry on playing that game on a larger display, you really have no option but to go with an iPad. How about a true successor to the Nexus 10, one that doesn't get insanely hot and has stable software, and has a battery life of about 12 hours? And if you do announce something like this, make sure that the tablet is available across the globe Google, I am looking at you, Pixel C.
An affordable Android Wear device
Google announced Android Wear with a lot of jazz and enthusiasm about two years ago. However, post the dust of excitement settling, there is very little that Google has done to improve the features on Android Wear. Instead, Google has been busy trying to make the next most fashionable wearable gadget and try to take on Apple at its own game. In 2016, I want to see Google go back to the table, bring some new features and announce a Moto G of Android Wear. A device that would allow the mass to explore the platform of wearables and bring new features to the ecosystem simultaneously.
Making Google Services available globally
I am looking at you Google Play Music and Youtube Red. I bet, a substantial amount of revenue that Google generates is from the South-Eastern part of Asia, and therefore, it's just beyond common sense why would Google take ages to roll out services that are doing well in parts of North America and Europe. In India for example, we are still waiting for that one perfect streaming service for music, and from what we have seen by using one of the cheap VPNs of Google Music is that it looks to be a good solution. Given most of us are skinny dipping into Google's ecosystem, a service like Google Music should come to India. In fact, all the major rollouts should be global given how widespread are the paws of the giant called Google. And while we are at it, how about bringing Project Fi to India too?
Better syncing across devices
How often have you seen that you have read an e-mail on your iPhone and it still remains unread on your Android phone, giving you the notification by that blinking LED light? It happens all the time. We are not just talking about syncing across Android devices, that seems fairly reliable, but more to do with syncing across platforms. For the lack of a better example, why can not my signature from desktop mail client be carried forward to the mobile app and then to say, my Outlook? Google definitely did move a fair bit in this direction last year, and we hope it would really nail down syncing across systems in the year 2016.
One more thing…
And since, this is a wish post, and you cannot have enough of them, I really wish Google works out on the battery issues that have plagued Android devices for like, ever. In the race to make the slimmest phones, OEMs have pretty much reached the threshold of the physical battery that they can pack and it is pretty much left to the software side to really do the magic. We thought that Doze could well have been the answer, but that has not completely done the trick yet. We really hope that something like an aggressive version of Doze can come around in 2016 that would make sure that the battery of an average phone lasts at least a day and a half.
Those were our wishes from Google for the year 2016. We strictly kept ourselves within the realms of smartphones and computing sectors, without letting our imagination go wild. Do let us know what is your wish from Google this coming year by commenting in the section below.