Snagit is our first choice when it comes to screen capture, take screenshots, record videos, edit images, and more. We've been using Snagit since the early days of blogging and I'm sure Snagit is one of the best screen capture utilities because it works really amazing!
Recently, TechSmith launched the latest Snagit 10 which offers new and smarter features, thus providing an efficient and professional way to accomplish your tasks related to capturing, editing, sharing, and organizing content.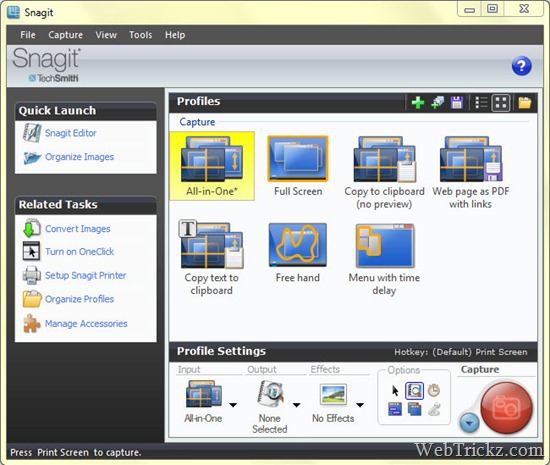 New Features in Snagit 10 –
All-in-One Capture – This is one unique and most useful feature of Snagit 10 which lets users take multiple types of screenshots easily without the need to change the capturing settings every time. Now you can grab a screenshot of an entire desktop, a region, a window, or a scrolling window – all with a single hotkey or click.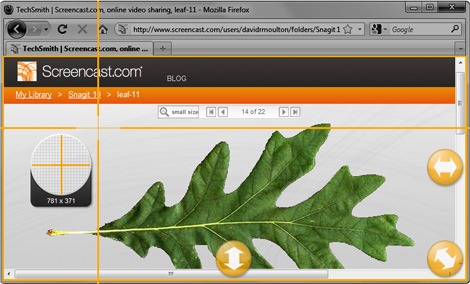 Transparency – Snagit 10 retains the rounded corners in screenshots and no more shows the background colors in captures, resulting in a clean view. The images captured are now fully transparent instead of having a white background behind them.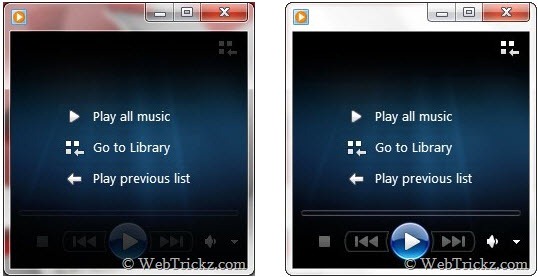 Magnifier – With a magnifier, one can easily take the most precise and excellent captures, using magnified crosshairs to get an exact capture.
Upload to Screencast.com – You can now upload, manage and share captures with a free Screencast.com account.
Snagit is a must-have tool for all bloggers and webmasters because it delivers various capturing abilities like Image capture, Text capture, Video capture, and Web capture.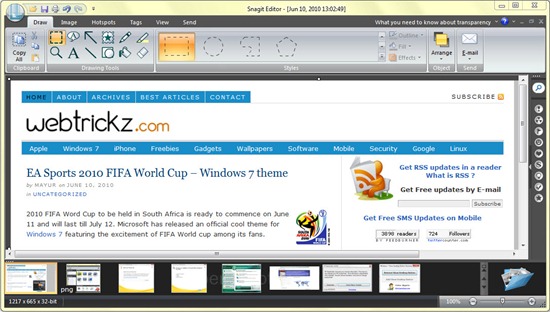 The inbuilt Snagit Editor in Snagit offers a wide range of options to edit your images professionally to some extent. This may include but is not limited to Vector-based editing, Drawing tools, Frames, Borders, Drop shadows, Edge effects, Text boxes, Arrows, etc. The library in the editor saves all the captures and lists the most recent captures taken.
Giveaway – Win 5 FREE Licenses of Snagit 10
A single-user license of Snagit 10 costs $49.95 USD. But you'd be happy to know that we are offering 5 free genuine licenses of Snagit 10 to our readers.
To win the license, follow the rules below:
Retweet about this giveaway on Twitter. Remember to leave a valuable comment below along with a tweet status link. Tweet the below message:
Giveaway – Win 5 FREE Licenses of Snagit 10 worth $49.95 – Best Screen capture software http://bit.ly/doeDfa via @mayurjango
OR
Join us as a Fan at WebTrickz's Facebook page and leave a comment below telling us why you need the Snagit license.
OR
Just comment – If you aren't on Twitter or Facebook, then simply leave a comment below, describing which features of Snagit 10 you liked most and why you need it.
Note: Making a comment below is necessary for all the rules.
5 Lucky Winners will be chosen randomly and results will be announced on June 15
UPDATE – This Giveaway is now CLOSED. See the winners below: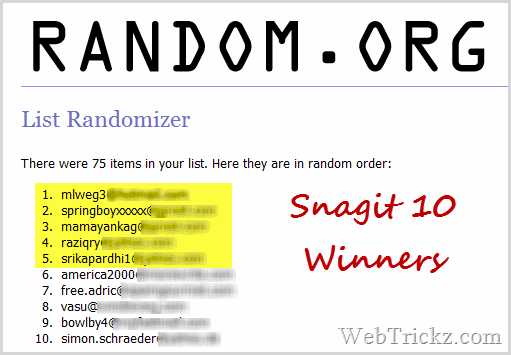 5 Lucky Winners: mike wegener, xuannam, Mayank, Raziq and srikapardhi.
Thanks for participating in our giveaway.