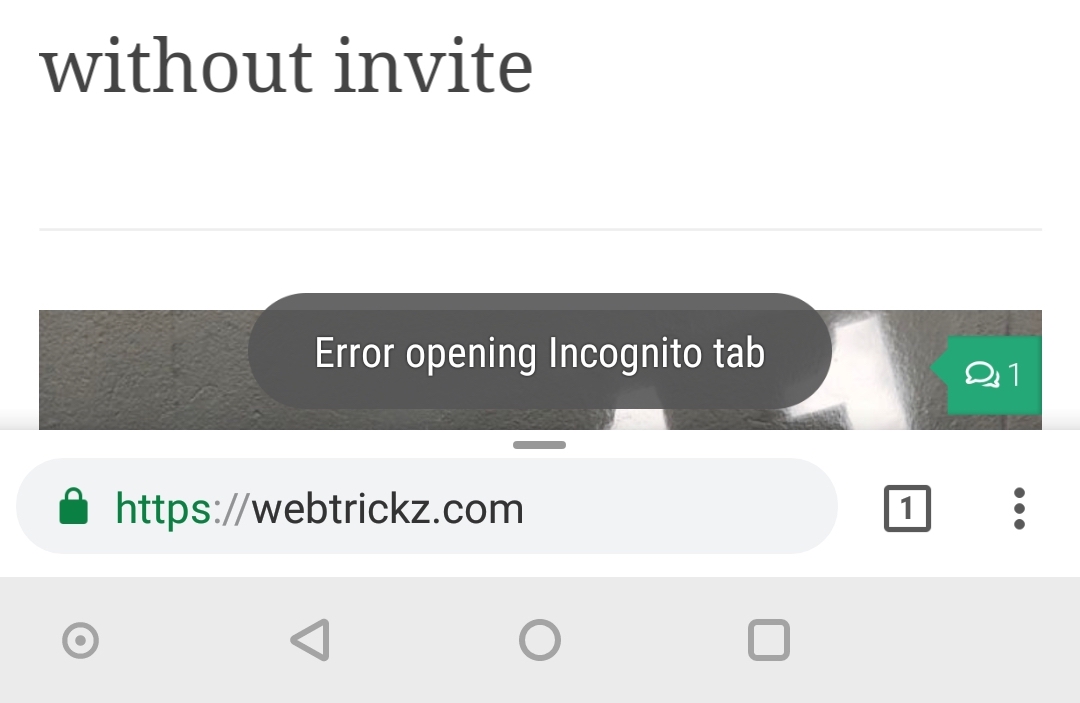 If you've kids at home then you should keep a close watch on them especially if they're glued to your mobile phones. Kids usually use smartphones to either play games or watch entertaining videos but that doesn't stop them from various other activities such as browsing the web. As a parent, you can install a parental control app or web monitoring software to keep track of your kids' web surfing activity.
However, that isn't the most convenient approach. Those worried can choose to block incognito mode on Google Chrome for Android. That's because Chrome's Incognito mode allows users to browse the web privately. As a result, the browser history, search history, cookies, and site data aren't saved for web pages opened in Incognito mode. Perhaps, kids aware of Incognito aka private browsing can use it to watch inappropriate content or something that you don't want them to access.
Android smartphone users can get through this problem by disabling Chrome's Incognito feature instead of blocking access or password-protecting the Chrome app. Though kids can still delete the browsing history when surfing the Internet through the standard mode, you can easily make out if that happens. Here we're emphasizing Chrome browser because it comes pre-installed on most Android devices and it can't be uninstalled. Without further ado, let's see how to block Incognito browser on Android.
Disable Incognito browsing in Chrome on Android without Root
To do so, install Incoquito from Google Play. This is a free app that allows you to completely block access to incognito browsing mode in Chrome for Android version 51.0.2698.0 or later. The app requires notification access in order to work. It comes with two modes – prevent tabs from opening and automatically close tabs (when the screen is turned off or after a set delay time).
We prefer the prevent tabs one in which you can also display a popup message with custom text that appears on switching to Incognito mode or tab. A settings lock option exists that lets you set a pin lock to prevent unauthorized changes. There is also a 1-click toggle to enable or disable the Incoquito functionality.
After setting up, whenever you open a new incognito tab, Chrome will simply show a popup message (if enabled) and won't switch to Incognito mode. The "New Incognito tab" option will normally appear in Chrome though.
Note: It's advisable to hide the app or prevent Incoquito from being uninstalled to make sure it works actively. A paid version of the app is also there with additional features such as uninstall detection and prevention, Android settings guard, block access to the YouTube app, and a monitoring mode.
ALSO READ: How to get out of Incognito Mode in Chrome on iPhone