We all often tend to capture screenshots on our mobile device to share them across or to highlight an issue with a certain app or webpage. Perhaps, Android users would be disappointed to know that the latest stable version 65.0.3325.109 of Google Chrome doesn't allow users to capture screenshots in Incognito mode. If you try to take a screenshot while you're in Incognito mode, then a pop-up notification will appear saying "Taking screenshots isn't allowed by the app or your organisation." This is something that we recently noticed on the Facebook for Android app as well and hence it's surprising.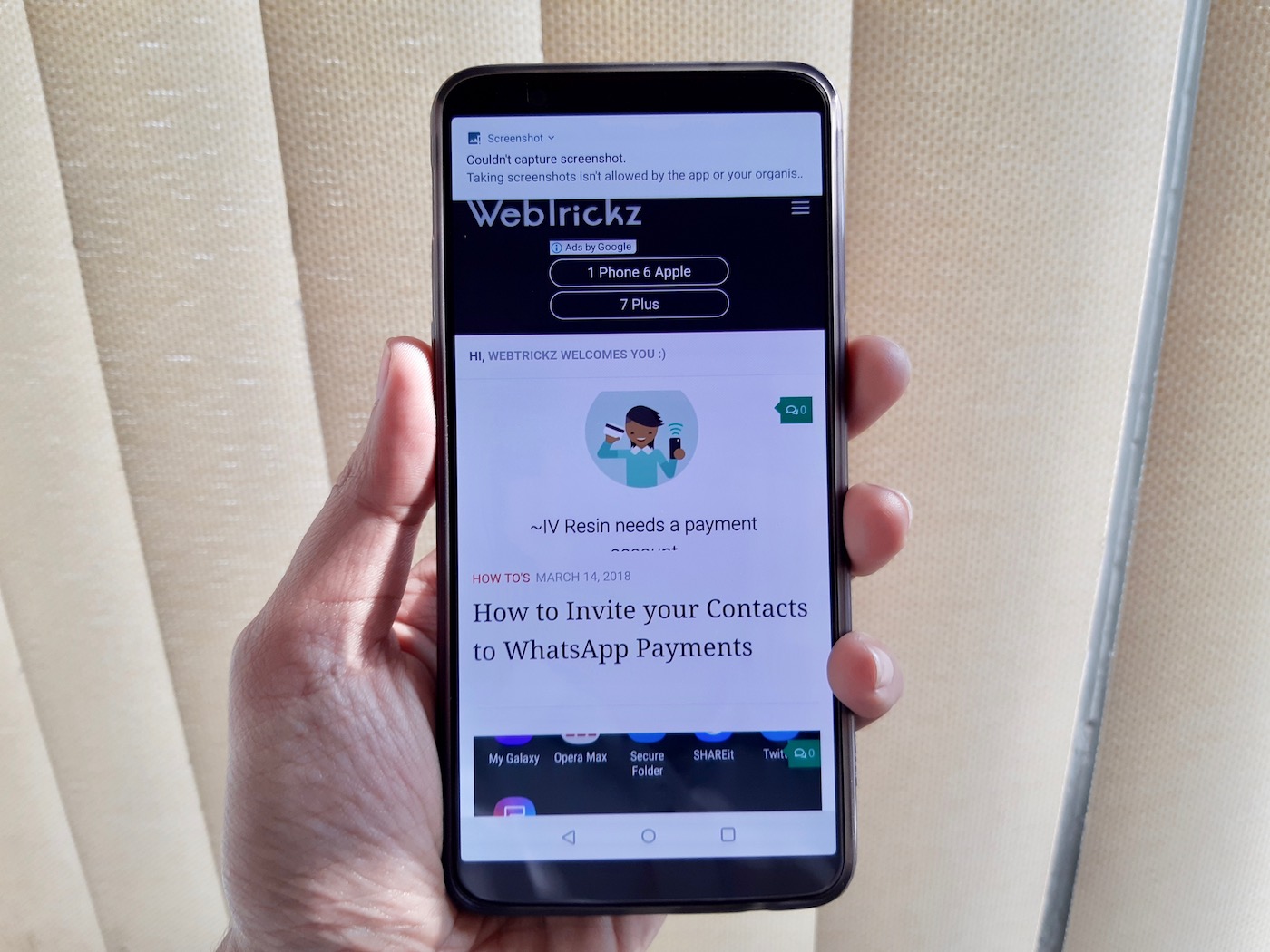 Blocking the user from taking screenshots by default doesn't make any sense and this sudden change is certainly going to annoy a lot of Chrome users. Unfortunately, there is no way to turn off this uncalled feature because the attributes flags are set to secure when there is an incognito tab visible. According to Andrey Lucas, this limitation was introduced months ago in Chrome Canary and is now a part of the stable version. We also tried to enable the "Experimental ScreenCapture" flag in Chrome by visiting chrome:flags but that didn't help either.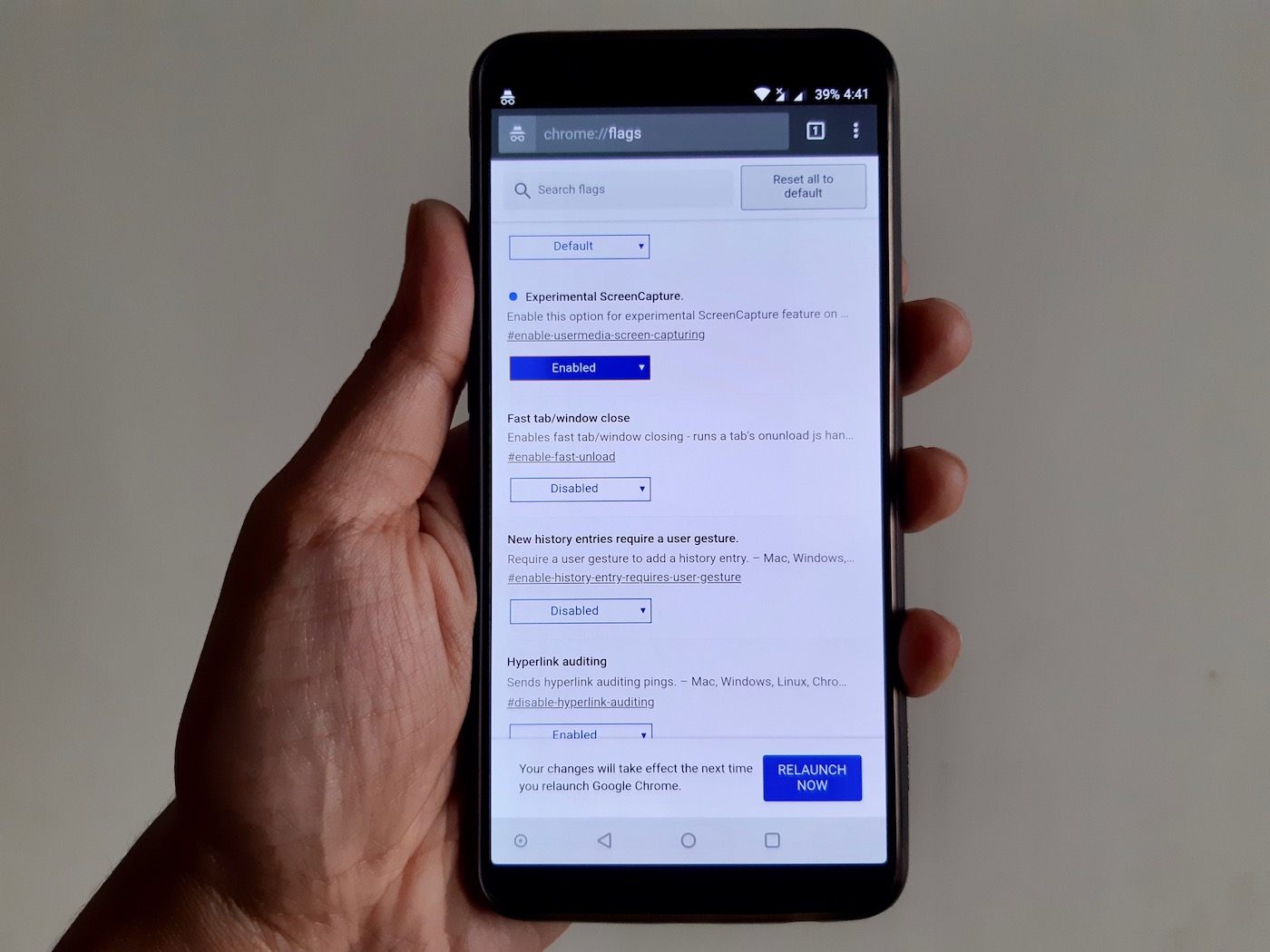 Thankfully, users can still take screenshots on Chrome without any issue in the standard or non-Incognito mode. What do you think about the lack of this functionality that is perhaps an Android feature? Would it affect your usage while using Chrome for Android in Incognito mode or the change won't bother you? Do share your views with us in the comments below.