Since the release of Windows 7, I've been a big fan of its awesome collection of wallpapers. I installed Windows 7 RC yesterday, but I was surprised to see only some wallpapers in it.
This is because Windows installs all, but enables only those wallpapers and themes which belong to the region or country chosen by us. Certainly, I've found out a way to use all those wallpapers and themes which we can't see under Personalization as they does not belong to our region.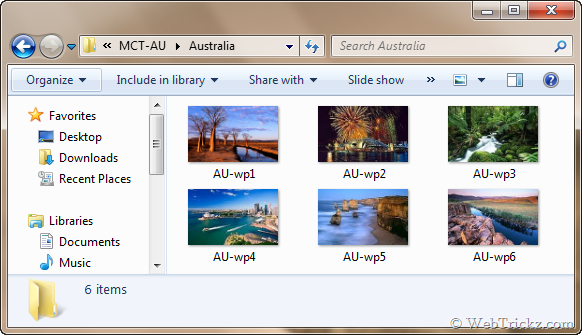 A total of 42 High-resolution wallpaper's can be found inside Windows 7. Don't worry, you don't need to download them. They're hidden inside Windows 7 only.
Follow the simple steps below to find the cool collection for you:
1) Go to Organize >Folder and search options >View tab. Select show hidden files… Also uncheck the option "Hide protected operating system files".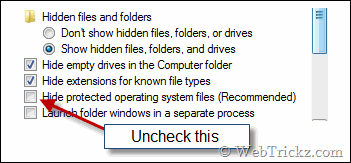 2) Now open  C:\ Windows\ Globalization\ MCT. Here you'll find a collection of folders.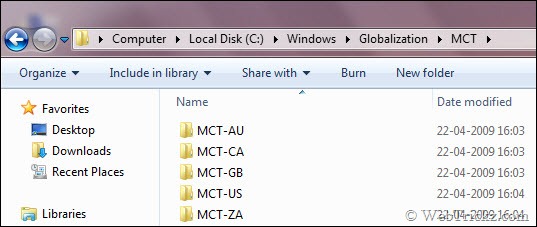 These are the official wallpapers and themes hidden inside Windows 7 directory. They include all regions namely: Australia, Canada, UK,US and South Africa.
3) After opening these folders you'll find some more folders inside them. These folders contains themes and wallpapers. See the example below: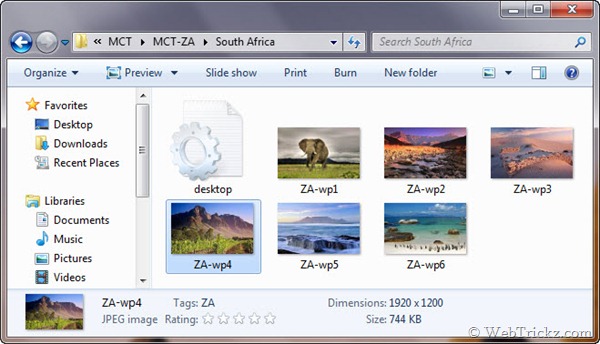 All the wallpapers included are high-resolution.ie. of 1920×1200 sizes.
4) They also contain the related themes which you can use. Just double-click the theme and it will be added to Personalization under control panel.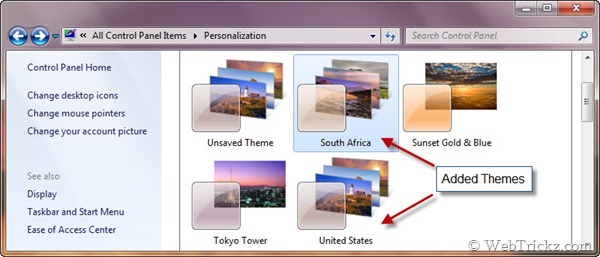 If you want to locate the path of wallpapers that are included by default in Windows 7. Then, just go to C:\Windows\Web\Wallpaper and you will see all the wallpapers there.
Note: I have found these collection in recently released Windows 7 RC (32-bit).
If you are looking for Windows 7 Chinese wallpapers, then you must check out our post:
Hope you will found this article useful. Its helpful as you can save these amazing wallpapers for later use or share them with your friends. Enjoy 😀