The Xiaomi Redmi 2, successor to the Redmi 1S was launched back in March in India. Redmi 2 is an impressive entry-level Android phone priced at Rs. 6,999 that comes with MIUI v6 out of the box. Those who bought the device might be looking to root it in order to flash custom ROM, run power apps that require root access, and more. Unfortunately, until now there was no native root method out for the Indian variant of Redmi 2 and the ones available were pretty complicated for a basic user. Well, the wait is now over as native root for Redmi 2 running stable MIUI 6 is now released for China and Global ROM. Following the steps below, you can easily root Redmi 2 in a few clicks without the need for a computer or any commands.
Root/Unroot files are available for the below MIUI 6 versions:
Global ROM – v6.4.4.0.KHJMICB, v6.3.5.0.KHJMIBL (Indian variant), v6.3.3.0.KHJMIBL
China ROM – v6.4.3.0.KHJCNCB and v6.3.5.0.KHJCNBL
Note: Make sure to download root files according to your specific MIUI version.
Rooting Redmi 2 (Stable MIUI 6 Global & China ROM)
1. Check the MIUI version by going to Settings > About phone > MIUI version.
2. Download the relevant root.zip file from the MIUI forum to the internal memory of the device.
3. Go to Settings > About phone > select 'System updates' or directly open the 'Updater' app from the Tools folder and tap on the Menu key.
4. Then tap on the 'Select update package' option and choose the downloaded root file. Click on the 'Update' option, wait for the update to complete, and then reboot to finish.
5. After reboot, open the 'Security' app. Select 'Permissions' and enable Root permission.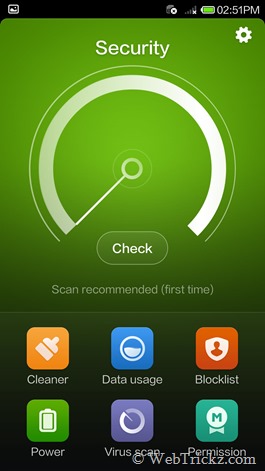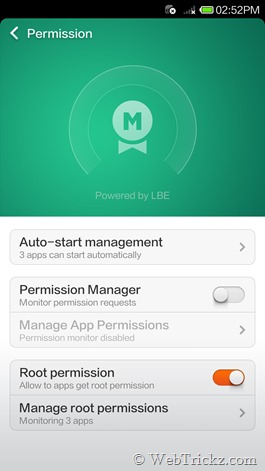 Voila! Your Redmi 2 is now rooted. You can use the 'Manage root permissions' option in Security > Permission to manage the rooted apps and allow/ deny their root permission request.
To confirm the root, install the 'Root Checker' app and make sure to grant it root access.
How to Unroot Redmi 2 –
To unroot, simply download the correct unroot.zip and apply the 'unroot.zip' file following the method stated above. After the update is complete, reboot the phone.