PayPal users need to get their account verified in order to lift their Sending and Withdrawal limits. The great news is here, users can now verify their PayPal account by linking and confirming their bank account without the need for a credit card. This is definitely a piece of good news especially for users of India.
How to verify PayPal using a bank account – A simple 3 step procedure is required to become a verified member.
1. Log in to PayPal and click on the 'Get verified' link shown in Status.

2. Select the "Link my Bank Account" option.

3. Add a bank account > Start process to confirm bank account and get verified. PayPal will then send 2 small deposits to your bank account.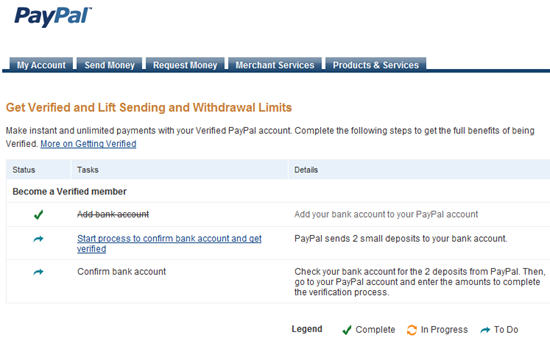 4. To confirm your bank account:
Check your bank account statement in 4-6 days for the 2 deposits from PayPal.
Log in to your PayPal account and enter the amounts to confirm your bank account.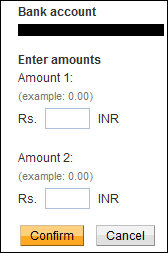 This completes the final step of the verification process, thus removing any limits on your account. Now, you can send and withdraw as much money using your PayPal account.
Thanks, @smartinjose for the info.
Note – Currently, PayPal does not offer the ability to add funds from your bank account.