Hide Sticky Notes taskbar icon in Windows 7

Sticky notes is a useful feature in Windows Vista and 7. But in Windows 7, sticky notes works like a program and not as gadget (like in Vista) and its icon is shown in taskbar.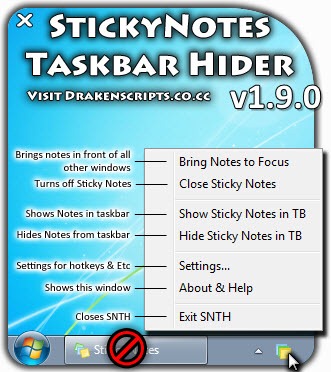 Sticky Notes Taskbar Hider is a small utility to remove or hide Sticky Notes icon from Windows 7 taskbar. It provides easy access via hotkeys, or system tray icon, show or hide the Sticky Notes item from the taskbar. It offers complete functionality like launching on system startup, hotkeys and lets you recover that lost taskbar space.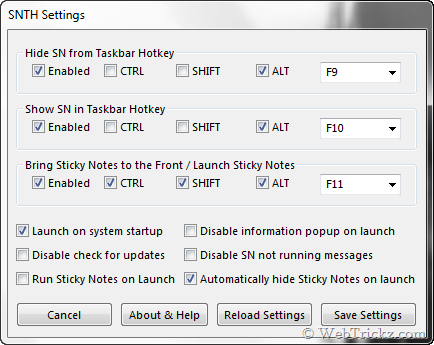 – Link Removed