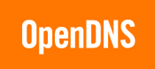 I recommend everyone to use OpenDNS because it makes your Internet network safer, faster, smarter, and more reliable without any cost and difficulty. If you want to use OpenDNS on your iPhone or iPod Touch via Wi-Fi connection, then here is a simple way to do it.
Follow the instructions below:
1. Open Settings on iPhone/iPod > Wi-Fi
2. Select the desired network by tapping the blue icon (>)
3. Under DHCP, change the DNS server values to 208.67.222.222, 208.67.220.220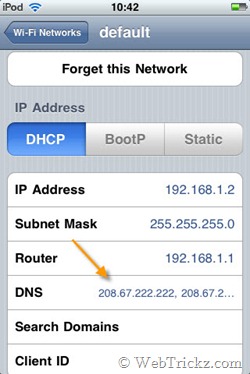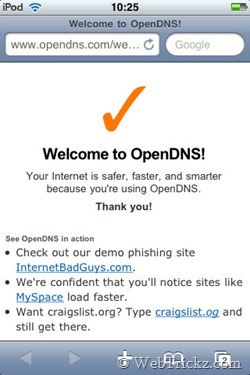 4. OpenDNS has now been set on your Wi-Fi network.
To make sure if it's working, just check our post below:
Check whether you are using OpenDNS or not?