Do you remember ChargeCard? One of the first most portable credit card-sized USB charging cables for iPhone and Android. The Chargecard project was part of a Kickstarter campaign that turned out to be pretty interesting and thus raised over $160K funds, 3x of the $50,000 goal. Now Nomad, the makers of Chargecard have introduced a similar new product "ChargeKey", a key-sized cable that's even smaller and portable than the Chargecard!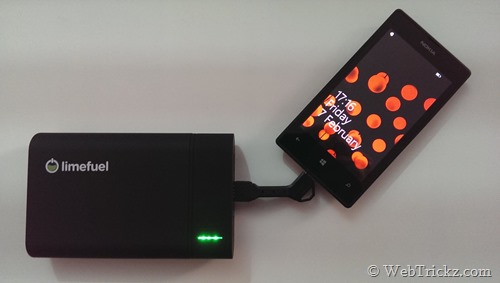 ChargeKey is the world's smallest, key-shaped cable that fits right onto your keychain and can accompany your wallet too. This ultra-slim and light cable offer you the convenience of having a USB cable for charging or syncing your phones, wherever you go. It frees you from the hassle of carrying long tangled cables and there are rare chances of leaving it behind.
ChargeKey is light, super portable, highly useful, and your perfect travel companion!
Design – ChargeKey is a mere 3-inch long and 2.5mm thick with solid plastic at both ends, one end has standard USB and the other has a Micro USB plug for Android (and other compatible devices) whereas the Lightning version is also available for iPhone 5/5S/5C and Lightning iPads. The middle portion is flexible, made of durable rubber, and designed to be bent. The tiny cable is built to charge & sync and both the connectors fit snugly, which is good considering the cable is too small and maybe detached easily. Let's you seamlessly charge your devices on the go by connecting them with your laptop, portable power bank, etc.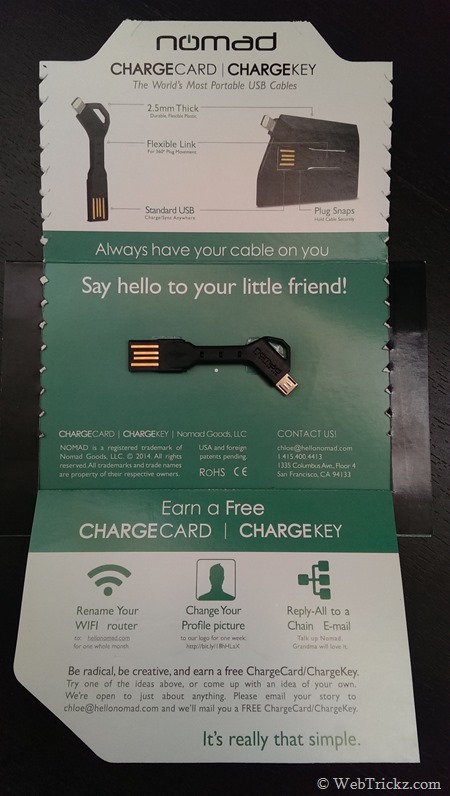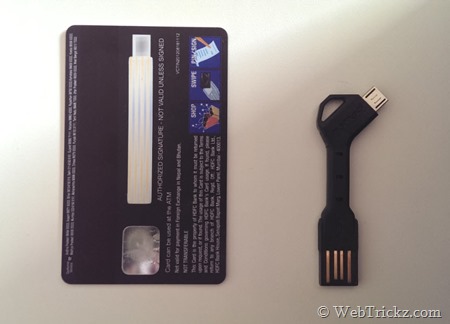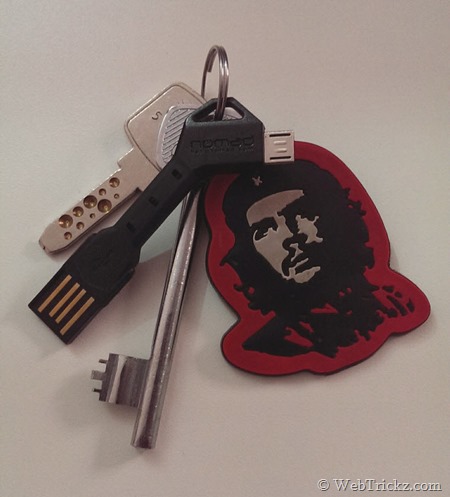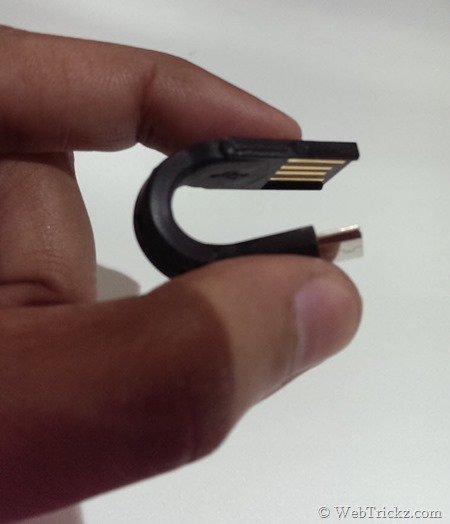 Our Take – Like ChargeCard, ChargeKey is available in 2 versions – Lightning and Micro USB. All of the specific products are priced at $25 each, which is decent considering this is a unique and cool product offering full functionality.
P.S. Thanks Nomad for sending us the review unit.