It's more of a necessity than a choice to lock your smartphone these days, especially if you're a kind of person who prefers complete privacy and security of your device. But setting a passcode or pattern on Android devices itself isn't convenient as unlocking the device provides access to your entire personal information. A smart option to protect your privacy and secure data is possible with 'AppLock', a brilliant app that lets you lock any of the specific app(s) on Android devices. The app is free, doesn't requires root and is certainly one of the must have app for an Android smartphone.
APP Lock is one of the best locking app for Android with a nice GUI and easy to use interface. It is highly recommended for users who want to hide and protect all their private information and prevent apps from being used by others. AppLock is a perfect and secure tool to protect your installed applications using a password or pattern!
Besides locking apps, one can easily lock settings to prevent installing and uninstalling of an application, and also prevent others from answering the incoming calls. The app comes extremely useful as you can lock multiple apps like Gmail, Facebook, Twitter, WhatsApp, Gallery, etc. before handling your device to a kid or an unknown person. It also includes a Quick lock switch (Home Widget & status bar) that comes handy as you can toggle on/off the lock for all the selected apps in one click.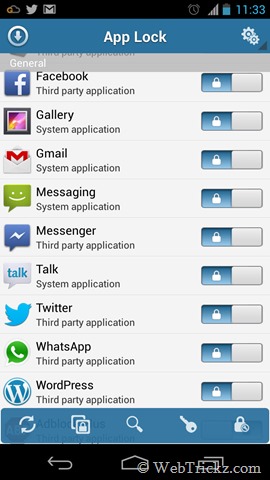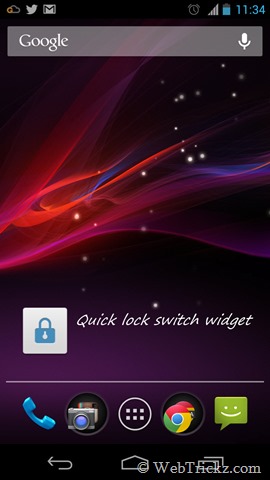 Setting up App Lock is very simple, just install the app and open it to set an unlock password. Now you're set to enable the lock code functionality for the apps, which can be done easily by sliding the toggle lock/unlock switch for respective apps.
It is also advisable to Enable the lock for 'Install/Uninstall' setting because if this option is turned off then someone can simply uninstall AppLock and have access to your apps. With this option locked, they will require to enter a password for removing AppLock and other installed apps.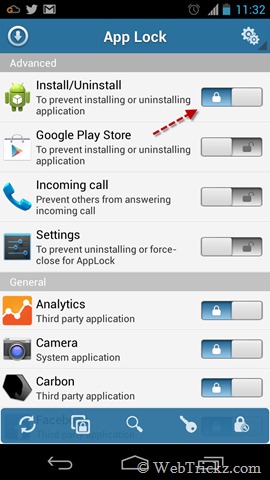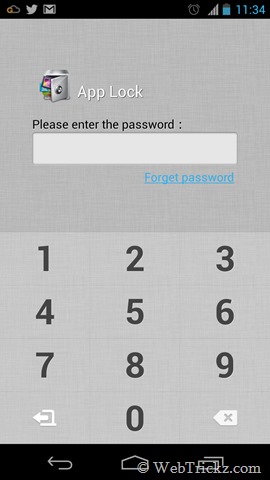 After setting up, you need to enter a PIN or pattern before accessing AppLock enabled apps. Tip: Add the app widget to home screen to toggle lock/unlock apps quickly.
Also, the free version of App Lock is ad-free. Do give it a try!
APP Lock [Google Play]