Android offers an easy way to toggle various system settings directly from the notifications bar at top or using the stock 'Power Control' widget. However, one big limitation is that only a couple of options are integrated for quick access which cant be altered in anyway unless you're using a custom ROM on your device. We've discovered a great app which overcomes this hassle and doesn't involves rooting.
Powerful Control is a free and nifty app/widget that serves a perfect replacement for the default power control widget on Android. It offers a set of multi-in-one widgets that makes it easier to toggle system settings. You can place desired individual widgets on your home screen for Wi-Fi, mobile data, Bluetooth, screen rotation, screen brightness, silent mode, vibrate mode, airplane mode, GPS, and sync.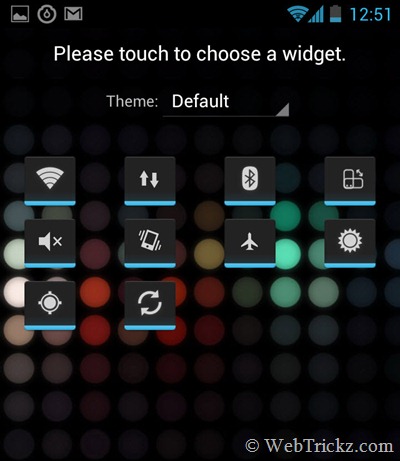 The app also includes a enhanced version of power control widget, with an elegant interface and additional options that aren't found in the default Android widget. Additional system options that you can quickly toggle on/off with powerful control widget include: Mobile data, screen rotation, silent mode, vibrate mode, and Airplane mode.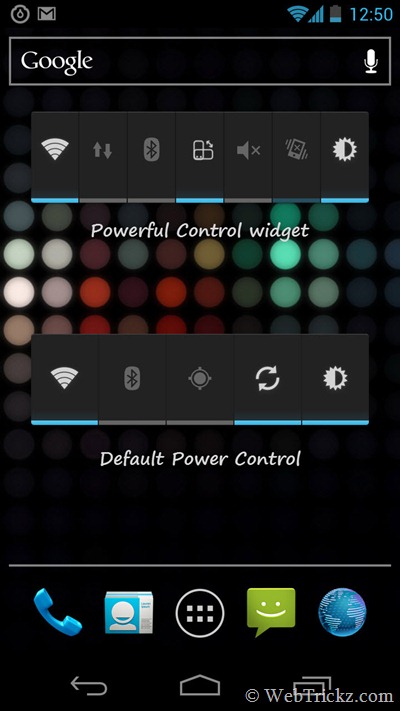 You can change the widget panel options and their placement easily via drag and drop. The powerful control widget possibly shows upto 7 system options which is more than enough. If you wish to add rest of them then simply add their specific widgets. This tool enables you to toggle mobile data with one click, without messing up your APNs.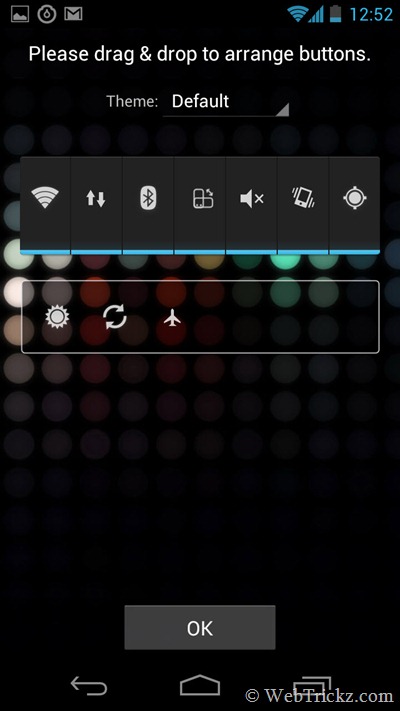 ICS Ready – Powerful Control works perfectly with Android 4.0 Ice Cream Sandwich. It offers the ability to add the system settings in the notification bar on devices like Galaxy Nexus. You can simultaneously use all of the 3 widgets provided you've ICS loaded on your phone. To get the traditional notification bar on ICS devices, open powerful control app, click on tools icon and enable notification widgets option. You can also customize the notification widgets as desired. It should be noted that a small icon shows up at the top bar when this feature is enabled.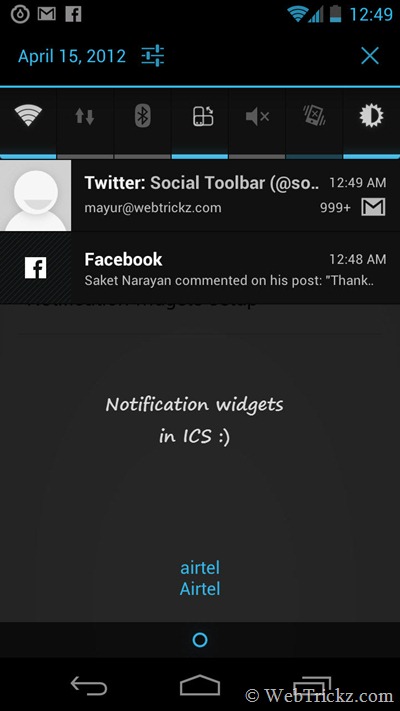 One downside is that the app shows Leadbolt adware which is said to appear once in a week as stated. But that's not an issue considering it's a free and good application.
Try it now! Download Powerful Control [Google Play]
~ This app is quite new, so don't forget to spread the word if you like it. 😀