Google's Galaxy Nexus (GT-I9250) ships with a locked bootloader, thus posing a big restriction on the modification of device software. It's impossible to root your device or install any custom ROM on it unless the device bootloader is unlocked. So, let's see how you can unlock your Galaxy Nexus with ease using Wug's Galaxy Nexus Root Toolkit.
NEW – How to Root Galaxy Nexus without unlocking Bootloader
NEW – How to Unlock Galaxy Nexus Bootloader without wiping any data
Note: Unlocking will wipe your entire device data, apps, settings, SD card contents, etc. It'll factory reset your device, so it's recommended to take a proper backup first. [See: How to Backup Galaxy Nexus Apps & Data without Rooting]
– Unlocking may also void your device warranty. Be sure before proceeding.
Tutorial – Unlocking Galaxy Nexus Bootloader
1. Make sure you've taken a backup of your entire device data.
2. Download Galaxy Nexus Root Toolkit and install it on your computer.
3. Important – You now need to configure ADB and Fastboot drivers for your Galaxy Nexus using the toolkit. Follow this detailed tutorial carefully to setup the drivers.
4. Now enable USB Debugging on your device and connect it to computer via USB. Then open the toolkit (Run as Administrator).
5. In Galaxy Nexus Root Toolkit, select your device model (CDMA or GSM) and click the 'Unlock' option. A command prompt window will open up, press any key to continue.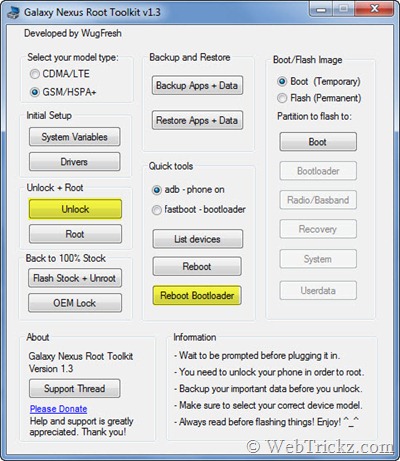 6. The device should now reboot into bootloader. A screen titled 'Unlock Bootloader' will appear on your phone. Select 'Yes' to unlock (use volume keys to navigate and power key to make your selection.)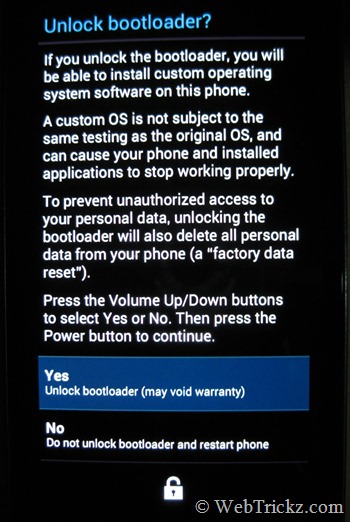 7. The unlocking process will start and the device will soon boot up.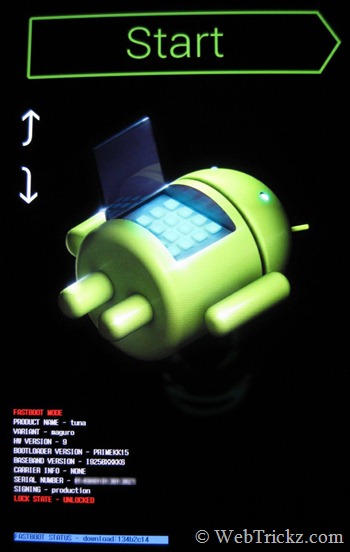 Voila, GN should be unlocked now! You can confirm that by rebooting bootloader and check the device lock state. More easier way to determine it is by rebooting your device normally and look for a small lock image on initial boot screen.
You can now flash the latest stock Android release without rooting the device. 🙂