Here are the 3 Best Multi-Engine Free Online Virus and Malware scanners to scan individual files located on your computer. This way you can verify suspicious files like those download from the Internet with several anti-virus programs, before running them. All this can be done without downloading or installing anything on your PC.
1) VirusTotal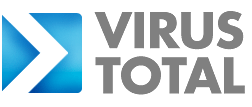 VirusTotal is a service that analyzes suspicious files and facilitates the quick detection of viruses, worms, trojans, and all kinds of malware detected by antivirus engines.
Free, independent service
Use of multiple 39 antivirus engines
Real-time automatic updates of virus signatures
Detailed results from each antivirus engine
Real-time global statistics
Multilanguage support
It also offers a handy tool for Windows, Virus Total Uploader which enables you to directly send files from your system using the explorer context menu.
2) VirSCAN.org

VirSCAN.org is a free online scan service, which checks uploaded files for malware, using 36 antivirus engines. On uploading desired files, you can see the result of scanning and how dangerous and harmful/harmless for your computer those files are.
You can UPLOAD any files, but there is a 20Mb limit per file.
Supports Rar/Zip decompression, but it must be less than 20 files.
Scans compressed files with passwords 'infected' or 'virus'.
Supports many languages.
3) NoVirusThanks

NoVirusThanks.org is quite an old service, which lets users scan suspicious files and help them prevent virus infection. On submitting the file (20 MB max) their system will analyze your file with 24 AntiVirus Engines and will report back the analysis result. Users can also scan a website URL or a remote file with the option 'Scan Web Address'.
Note – The above services do not replace antivirus software on your computer. They only scan your files on demand and are not able to protect your computer from any viruses or malware. Also, their results do not guarantee the harmlessness of a file.
Also See: Top 10 Free Online Virus Scanners