We live in an era where things are changing way beyond the speeds we can catch up. While it's good in one sense, in the other it makes the existing tech obsolete at a much faster pace! And most of the industries such as smartphones it would mean you keep buying them new stuff or find some converters and such. As we live thru multiple transition phases we are forced to gather up some strange accessories that we've never dreamed of, some that have multiple purposes of usage. Flash drives – fighting it out for existence as the cloud era takes over. Transcend has been a pioneer from back in the day when it comes to flash drive and allow us to introduce to you the JetFlash 890S.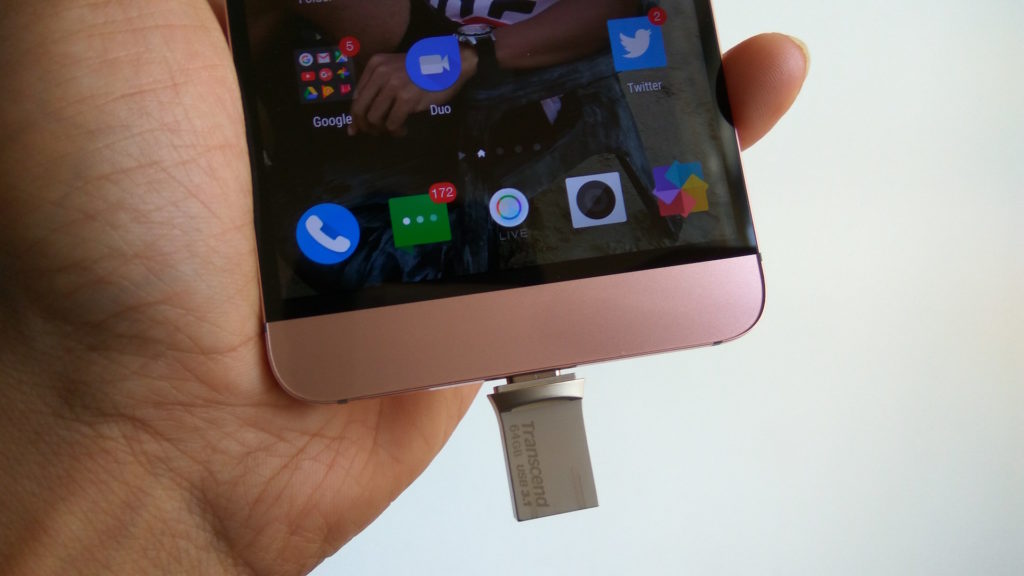 It's a flash drive yes, but with a USB 3.0/3.1 at one end and a reversible USB Type-C on the other! This is a special OTG flash drive that will become very handy in a phase where the USB Type C port is no more exclusive to the premium phones as we see it become more of a standard. More so with Samsung finally bringing it in with its latest flagships.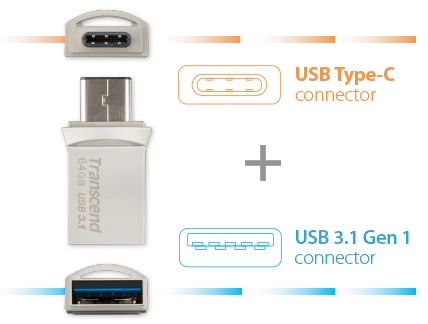 Both the standards used on the 890S are towards providing higher speeds of transfers. Transcend claims read speeds up to 90 MB per second. So is this claim true? Well if not 90, we saw the 890S mostly hovering over the 80 MB per second mark most of the time. We tried the flash drive on Windows laptop and MacBook and in both cases the speeds were good and no issues around getting detected as well. The USB 3.1's 1st generation implementation seems to be good out here.
While using the device on the PCs or laptops or Mac requires no additional software to be installed, Transcend has developed the Elite App (free) that makes it possible for one to use the flash drive with smartphones and tablets seamlessly via the USB Type C ports. There is also an option to safeguard your files by encrypting them on a 256-bit standard which is a very handy feature just in case of a device loss. We tried the flash drive on phones like Redmi Note 3 (with an adaptor), OnePlus 3, Gionee S6, and LeEco Le 2 and had no issues. The one we have is the 64GB variant of which around 58.8GB of space was usable. There is a 16GB and 32GB variant that is also on sale.
One of the special features that the 890S brings in is the dust-proof ability and water splash proofing. This is a very handy addition as these tiny flash drives at times get dropped into a spot of water and during their lifetime it's exposed to dust and such in the many different places it's stored and carried. The small cap fits both ends such that the USB end is covered while using the OTG interface which also prevents the cap from losing.
While the 890S comes with the above goodies, there are some drawbacks too. The build quality is mediocre at best as with normal usage around a week or two showed signs of the inner plastic build getting shaky and we fear it may wither off. This is something that Transcend should've taken care especially for the price that once pays for it, coming at 3500 INR (64GB).
In summary, the transfer speeds are good, and coming with dust and water splash proof the 890S is a good offering with the functionality but could've been better with its built as these devices get thrown around like crazy and usually not handled with care. The price is certainly steep but in the phase of transitions is where companies would make the most of money for the spending on research they've made. Coming at just 3 grams, if you're ok with the price and promise yourself to take care of the flash drive like a baby – don't look back, and may the speeds be with you.