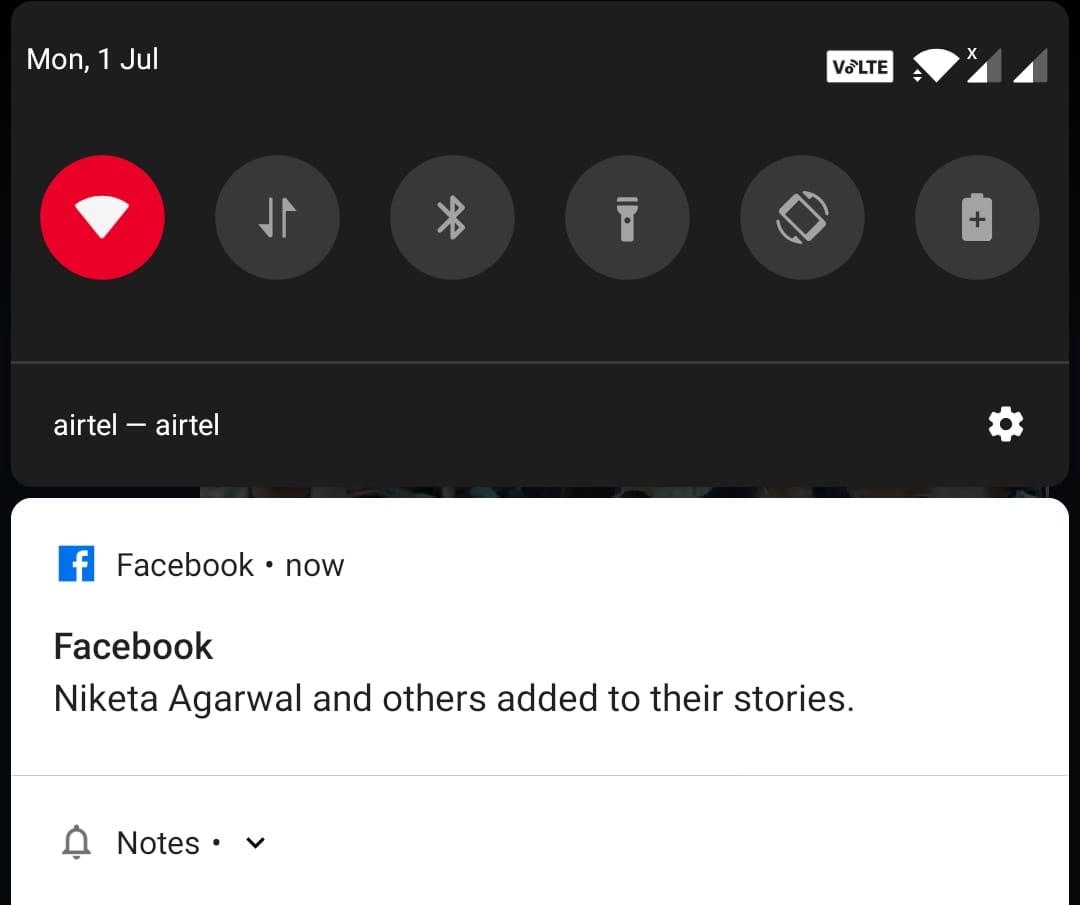 Facebook Stories is an interesting way to share your random activities, fun moments, and adventures with your friends. Stories posted on Facebook automatically disappear after 24 hours and you can see who all viewed them. The Stories row appears at the top of the news feed in the Facebook app. Besides Facebook, Stories are now a part of Messenger as well. While there is no way to completely hide or disable the Facebook Stories section on iPhone or Android. However, you can choose to turn off Facebook story notifications in case you find them annoying or distracting.
To get rid of frequent story notifications on Facebook, you can turn off push notifications for "Updates from Friends". This will stop notifications about stories from appearing in the notification shade on Android. Additionally, you can turn off stories notifications directly from the notifications section in the Facebook app. Now let us share the relevant steps below.
How to turn off Facebook Story notifications on Android
Method 1
Open Facebook and head over to the notifications tab.
Look for a recent notification saying "added to their stories".
Tap the 3 dots next to the stories notification.
Tap "Turn off notifications about friends adding to their stories".
Now you will no longer receive story notifications on the Facebook app.
RELATED: How to Turn On Post Notifications in Instagram
Method 2 – Turn off Push notifications for Facebook Stories
Open Facebook and tap on the menu tab.
Navigate to Settings & Privacy > Settings.
Scroll down and open Notification Settings under Notifications.
Tap on Updates from Friends.
Now turn off the toggle for Push.
Note: If you enable this setting then you may not get push notifications when your friends update their status or share a photo on Facebook.
READ: How to Save Stories on Snapchat 2019 for Android
How to stop Facebook Story notifications in Messenger on Android
Open the Messenger app and tap your profile picture at the top left.
Tap Notifications & Sounds under Preferences.
Open Manage notifications.
Under Notifications, simply uncheck the checkbox for Stories.
That's it! Facebook Messenger now won't notify you about Facebook story updates from your friends.