Until now, you could only react to stories or reply privately to a story by sending a message. Any replies to a Facebook story can only be seen by you and the person who shared the story.
Apparently, Facebook is widely rolling out Story Comments after testing it with a limited set of users. With this new option, people can now comment on your Facebook story, thus allowing others to better engage and interact with your stories.
Just like Facebook posts, you can add a story comment in the form of text or add Avatars, GIFs, stickers, and pictures from your camera roll. One can also sort story comments by Most relevant, Newest, and All comments.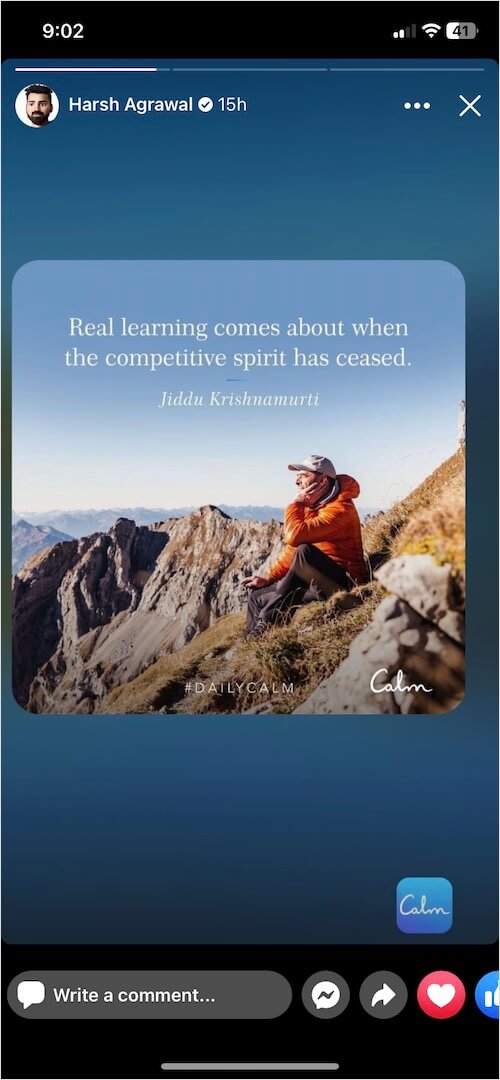 Are comments on Facebook stories public?
Any comments made on a Facebook story are visible to the Public unless the story owner has set a custom audience for their story.
For instance, if you share a particular story with your friends then only your friends can comment on that story. They can further reply to someone's comment, react to a comment, as well as hide individual comments.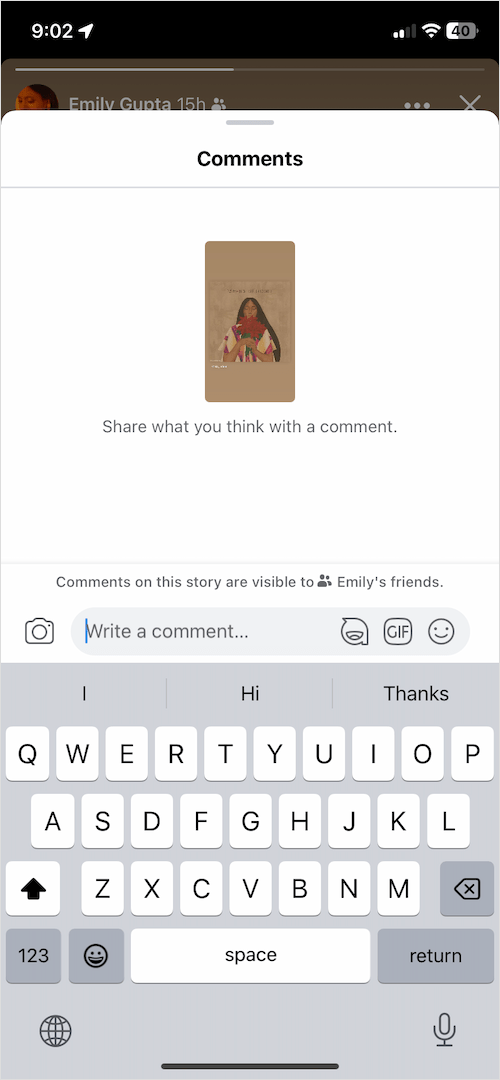 Who can see my Facebook story comments?
Anyone who can see your story can see the comments made on that particular story.
If you want to hide your Facebook story comments from someone, then you can simply hide the story from that specific person while sharing.
Can I disable comments on my Facebook story?
Comments are enabled by default for all stories you post on Facebook. However, there is an option to turn off comments on Facebook story after sharing. You can also turn comments on for an individual story afterward if you have turned off comments for all your stories in Story Privacy.
Perhaps, you might want to stop people from commenting on your Facebook story since comments made on a certain story are visible to everyone who can view that story. Doing so won't allow people viewing your story to openly share their personal thoughts and replies.
Now let's see how you can turn off story comments on Facebook on iPhone and Android.
How to turn off comments on Facebook story
Follow the steps below to turn comments off after posting a story.
In the Facebook app, go to the Home tab and tap 'Your story' at the top to view your stories.
Navigate to the particular story slide you want to disable comments on.
Tap the ellipsis icon (3 dots) at the top right corner.
Tap the "Turn comments off for this story" option.
Select "Turn Off" to confirm.
That's it. Now people won't be able to comment on that story but they will still be able to react and send a message to you.
Alternate Way
Go to your story screen and tap the "Comments' option at the bottom right. Then tap the gear icon at the top-right corner and select 'Turn comments off for this story'. Tap Turn Off.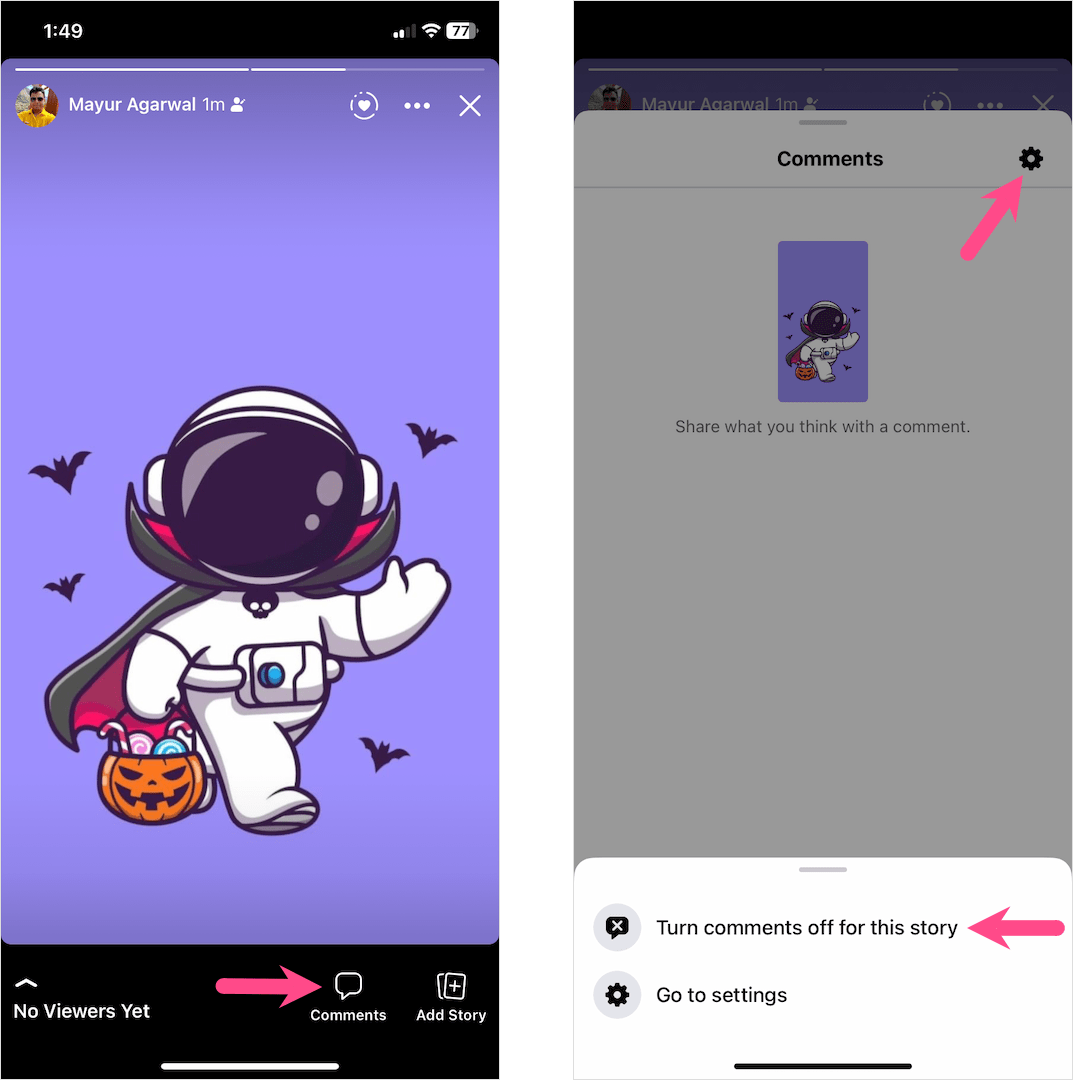 NOTE: You can still comment or see comments on other people's stories after disabling them on your own story.
How to turn off commenting for all your Facebook stories
Though it's not possible to turn off comments on an individual Facebook story before sharing. You can however change the commenting settings so that people who can see your story cannot comment on it, by default.
To turn off comments for all stories on Facebook,
Open the Facebook app and look for the Stories carousel at the top of the Home tab.
Tap and hold the "Create story" slide at the extreme left.
Tap on "Edit Story Privacy".
Turn off the toggle button next to "Comments".
Tap on 'Save' at the top right.
Commenting will now be disabled by default on all the stories that you post on Facebook. But you can choose to enable comments on a certain story after posting it.
How to enable comments on your Facebook story
Open the story slide you want to turn comments on. Tap the 3 dots icon at the top right and select the "Turn comments on for this story" option from the list. Then tap 'Turn On' to proceed.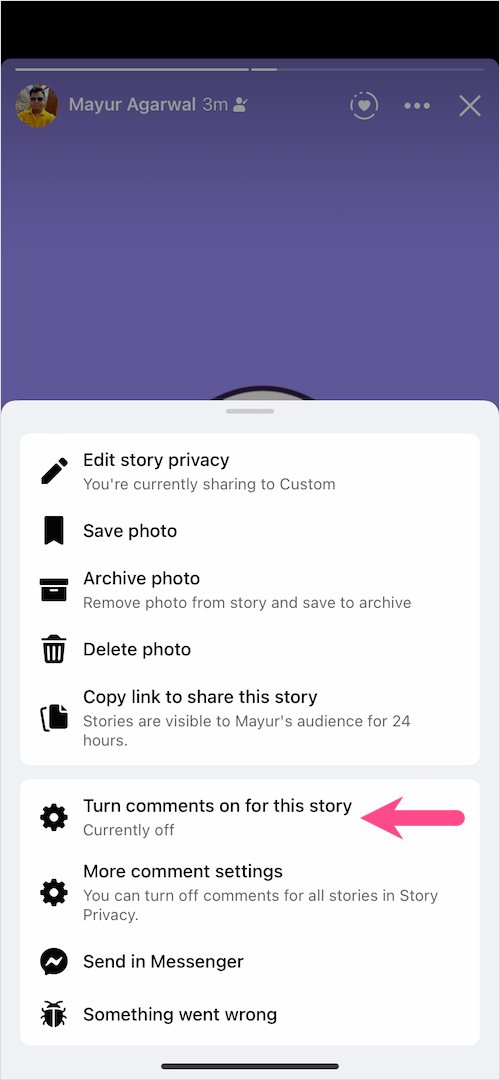 We hope you found this article helpful.