Have you ever tried to change your iPhone's GPS location? In fact, changing location is strictly prohibited by the iOS system. Therefore, completing this assignment won't be easy. In this post, we will offer an effective iPhone location changing solution to help you get rid of iOS geographical restrictions.
VPNs or Location Changing Software?
At this time, virtual private networks (VPNs) are solutions that are widely utilized because of their ease of use and popularity. You might be familiar with popular VPN services such as NordVPN, Surfshark, ExpressVPN, etc. Making use of a VPN is not only an easy way to protect your privacy when browsing the internet but it can also be utilized to circumvent undesirable restrictions placed on internet access.
However, the VPN industry is still in its infancy, and some VPN service providers may not be trustworthy. So here we suggest the location spoofing program AimerLab MobiGo to anyone who owns an iPhone or an iPad because it is more reliable.
Continue to read this post to know more about AimerLab MobiGo.
What is AimerLab MobiGo Location Changer?
Jailbreaking your iOS device is a conventional method that can be used to trick a system into thinking it is located somewhere else. However, you may do so without jailbreaking using AimerLab MobiGo.
AimerLab MobiGo is an iOS location changer that performs exceptionally well. It can offer users a reliable GPS location spoofing solution to guarantee their privacy. It's available for both Windows and Mac. You can use it to change location on most location-based apps like Pokemon Go, WhatsApp, Facebook, Youtube, Tinder, Find My iPhone, and so on.
Features of AimerLab MobiGo
Teleport iOS Location to Anywhere: Just enter a location, and MobiGo will teleport you to the selected place in seconds.
Simulate One-stop Movement: You can use this mode to simulate routes between two spots and teleport.
Simulate Multi-stop Movement: You can choose a route with several spots to simulate.
Import GPX File: You can directly import a GPX file to simulate if you have downloaded on site or received from your friends.
Use Joystick: You can use the joystick to control the moving direction to reach the exact destination.
Realistic Mode: You can turn on this function to simulate a real-life environment.
Closing the Path Automatically: If the distance between the start and endpoint is less than fifty meters, MobiGo will remind you to close the path.
Cooldown Timer: Before taking any actions in Pokemon Go, it is strongly advised that players wait until the countdown has completed before acting on their next move.
Multi-Device Control: You can change locations on 5 iOS devices at the same time.
How to Change iPhone location with AimerLab MobiGo?
Step 1: Download and open AimerLab MobiGo location changer. Connect your iPhone to the computer, then click "Get Started" to change your location.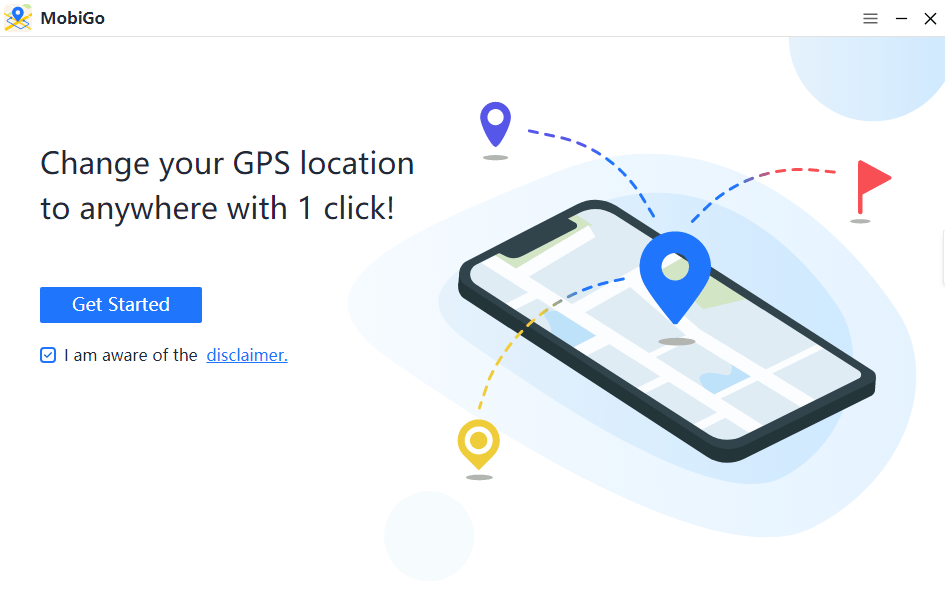 Step 2: Choose a teleport mode, enter a location, and click "Go" to search for it.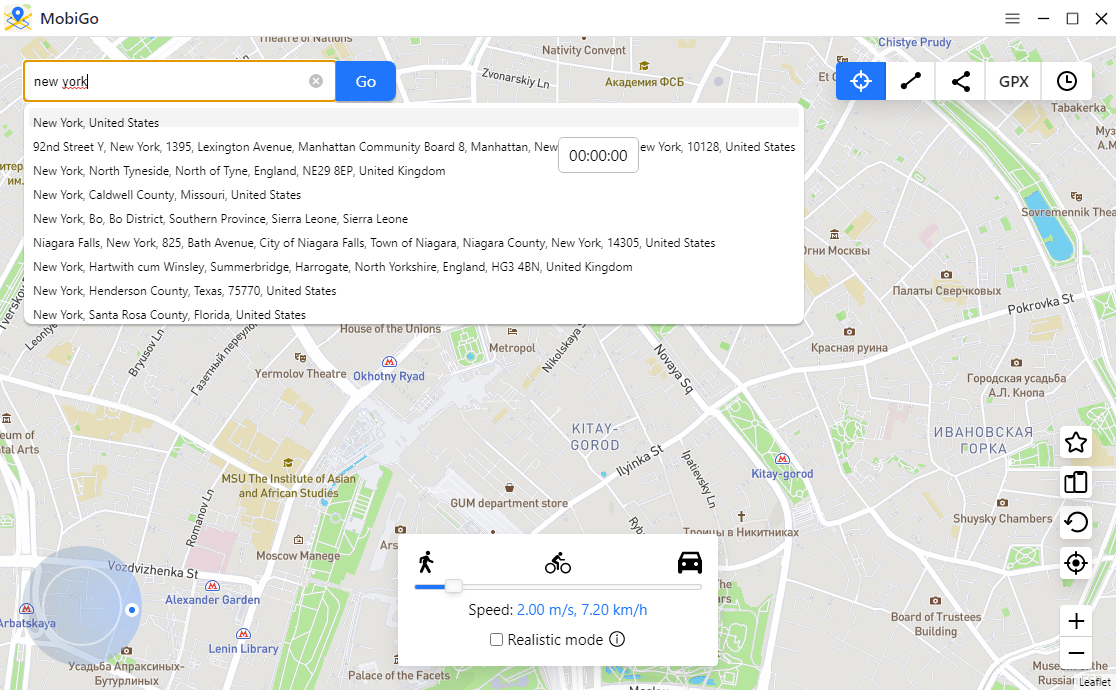 Step 3: Click "Move Here" to start moving to the destination.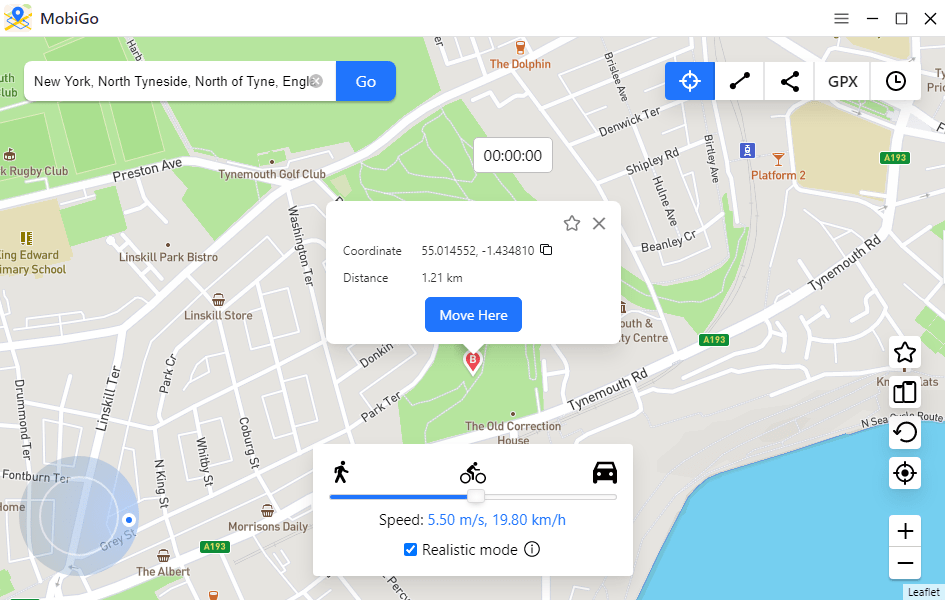 Step 4: Open your iPhone map to check your current location when MobiGo finishes the task.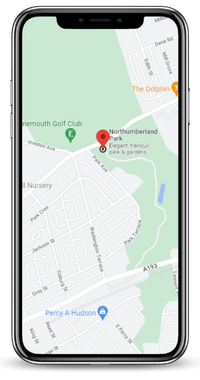 To use all features of MobiGo, watch this detailed video guide for MobiGo beginners:
FAQs about AimerLab MobiGo
What languages does AimerLab MobiGo support?
MobiGo supports 9 languages, including English, German, French, Spanish, Portuguese, Italian, Japanese, Chinese (Simplified), and Chinese (Traditional).
Does AimerLab MobiGo have a free trial?
Yes. You can use AImerLab MobiGo to teleport locations 3 times, while the one-stop mode and multi-stop mode can be used only once.
Is it safe to use AimerLab MobiGo?
Yes. It really helps you change location on many apps and protect your privacy.
Conclusion
Since its release in 2022, AimerLab MobiGo has been used by over one million people. These users, who include game players, programmers, social media users, and movie lovers, have confirmed that MobiGo is a more efficient location spoofing option than VPN services. So make sure to download and try AimerLab MobiGo iOS location changer.