A long time has passed since we shared any post on a collection of hand-picked wallpapers. We've found an amazing but no so popular website, which lists a wide range of beautiful wallpapers for mobile and desktop.
WallpapersWide features a big collection of Free High-quality Desktop wallpapers available in various resolutions like Standard, High-Definition (HD), Widescreen, and Dual monitor. Wallpapers optimized for Mobile phones can also be downloaded in many sizes.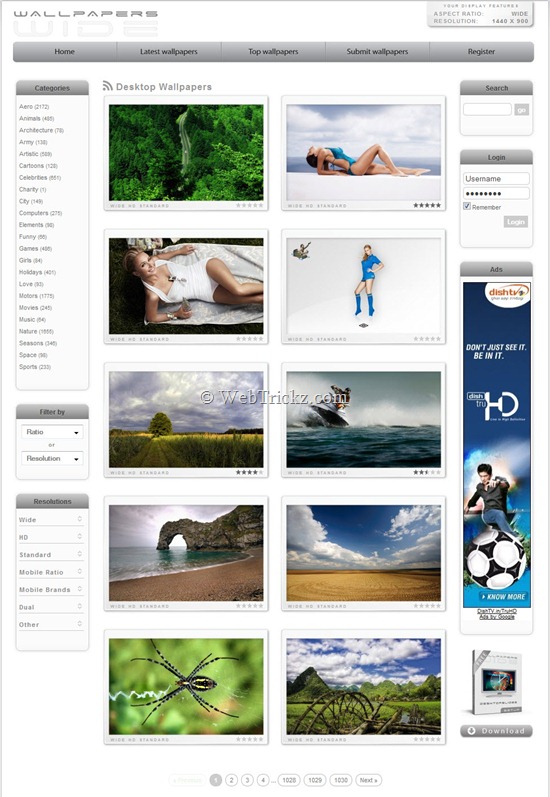 Quality wallpapers are offered in many categories like Aero, Animals, Architecture, Army, Artistic, Cartoons, Celebrities, Charity, City, Computers, Elements, Funny, Games, Girls, Holidays, Love, Motors, Movies, Music, Nature, Seasons, Space, and Sports.
The site also shows the views and downloads of wallpaper when you hover the mouse over it. You can easily sort the best wallpapers as per your need. It also offers a free app "DesktopSlides" to change your desktop wallpaper at a predetermined time interval and customize the wallpaper position easily. Grab now!!
Also See: Collection of 'Best 20+ HD Wallpapers sites' [Featured]