So the much anticipated Apple event happened earlier today / last night depending on which part of the world you are in! And as expected a new iPhone was launched in the form of SE. Many details were already leaked earlier and they did turn out to be true. Many of us anticipated that the iPhone SE would be slightly on the affordable side if not dirt cheap like what the Android flagship killers do but that was not the case and especially for countries like India it was a shock! So should you even consider buying the SE? We honestly think you must look at a wide galaxy of options (pun intended!) including Android and Apple's own phones before you take a call and to help you with that here are few reasons why we think the SE may not be a good buy: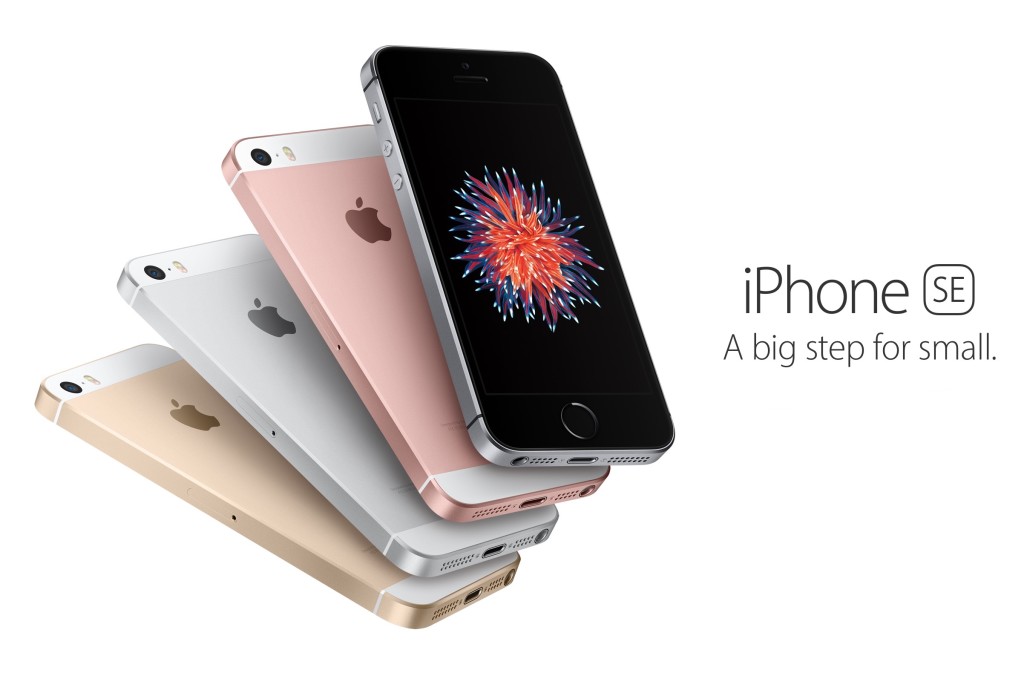 Pricing:
Yes, we know that the SE has some upgraded specifications when compared to the 5S but the price at which it will land in India will be around the 39,000 INR mark which makes it a very costly phone. This will be costlier than Apple's own iPhone 6 and simply doesn't make much sense. At this price range, there are tons of premium flagship phones in Android that you can think of: Xiaomi's Mi5 (upcoming), Moto X Style, Nexus 6P, Nexus 5X to name a few.
Screen Size:
The majority of the world has moved into a paradigm where 5″ is the bare minimum that one will want in screen sizes. Multimedia consumption has increased multi-fold as compared to before and so has the adoption of internet usage. Hence a 4″ screen would make it cumbersome for many use cases. And if one were to buy this 4″ just for making calls and texting then they might as well buy a 5S at a lower price! Yes of course it's discontinued but it will be available for many days to come.
16GB:
We strongly believe that the base model should've been at least 32GB and NOT 16GB. 16GB is simply not good enough and one would run out of space way too soon. This is also a downside as there is no option to expand the memory. Providing 32GB or 64GB as a standard would've justified the price.
No 3D Touch:
One of the stand-out features in the latest iPhones has been the 3D Touch. Now, this should've made it to the SE considering the asking price from Apple but that is not the case. Features that are latest should be a part of the latest phones as well, and more so when other specifications are around iPhone's flagship range.
Same Old Design:
There is absolutely nothing you can brag about the design of the SE as it's the same old design from 5S. When you pay such a heavy amount for a phone it better stand out or turns a few heads. Not so the case here as there are very few chances of someone asking you – hey is that the new iPhone SE!. Apple has always bragged about bringing the "Next Big Thing" in its devices but there is nothing to feel good in here. Apple could've thought about bringing in new colours or maybe throwing in some jazzy flashy free cases or maybe allow for some cool customizations, something new that could've made it radically different from the 5S. Coming to think of the worst case, 30,000 INR would be acceptable to maybe some considering it's the latest phone from Apple but 39,000 INR – meh.
No matter how you look at it, there could be very small, limited, die-hard Apple fanboys who may think of getting an iPhone SE around the world and when it comes to India which is a very price-sensitive market it will be tough to make a good sell. In all likelihood, the iPhone 6's price may drop by a bit and folks would flock around the stores to get it. iPhone 6 has an awesome design and a slimmer profile and hey it's just one spot behind the latest iPhone 6S! Would you buy an iPhone SE? if so we would be intrigued to know the reasons why.