Look online, and you will see tons of tools offering iOS data recovery services. One of them is AceThinker Fone Keeper, and here we are to see if it really makes a difference or not. AceThinker Fone Keeper is a tool with many features and functionalities to help you recover your data from the iOS device you currently cannot access and the one you can access. While Apple's iTunes software also brings the same functionality, you will learn how Fone Keeper is much different and a better choice here.
Disclosure: This article has been published in collaboration with AceThinker.
What Kind of Experience Does AceThinker Fone Keeper Provide
AceThinker Fone Keeper brings a very simple experience with all the interface elements available at ease. You do not have to proceed through any complicated process to use it. Here you do not have to wait too long for the software to process your data recovery, thus further enhancing your experience.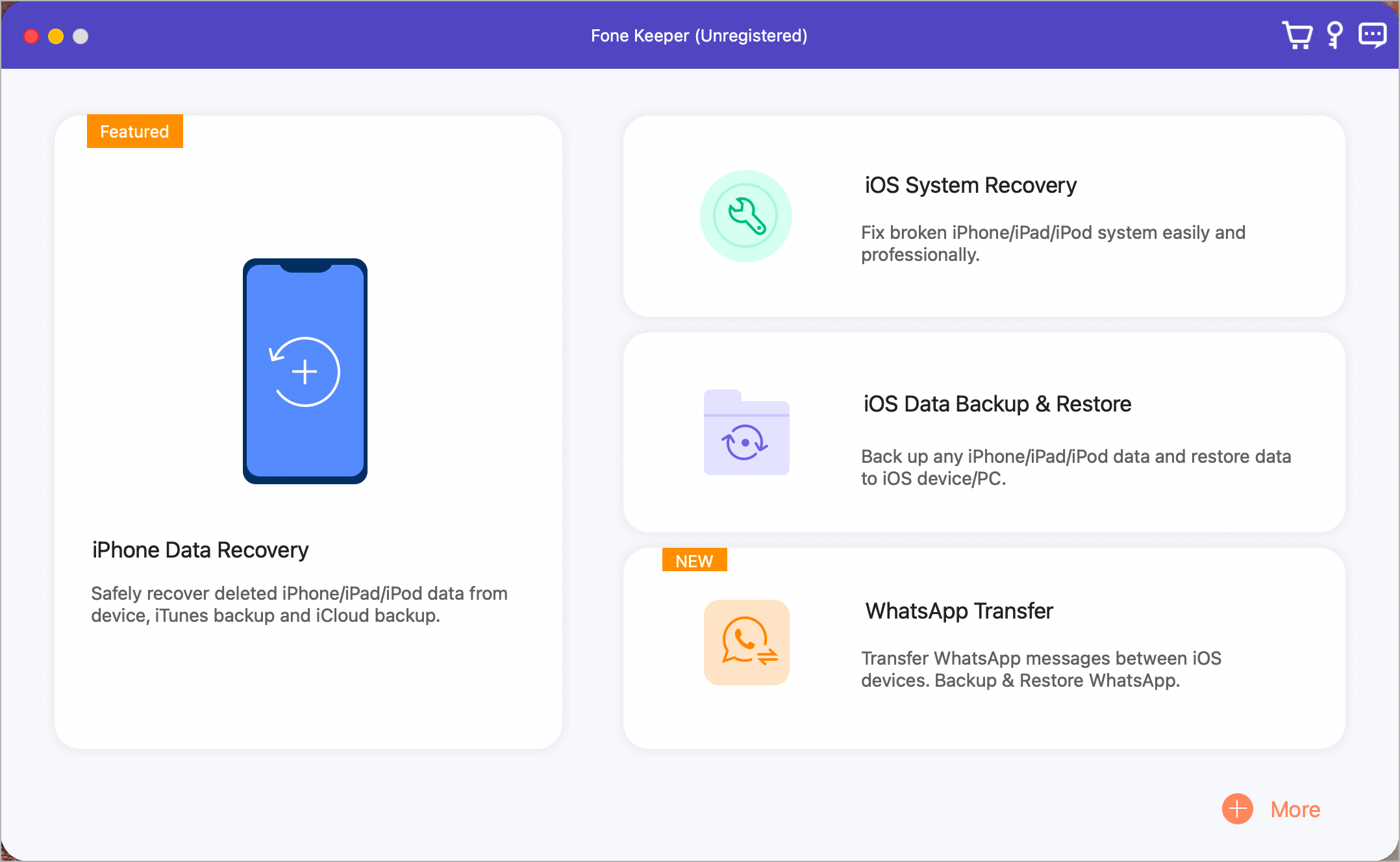 Steps to use Fone Keeper
Using Fone Keeper is extremely simple, with only these three steps to follow:
You need to connect your devices using a data cable.
Select your preferred recovery method and scan the device.
Preview files, select files, and recover them.
The Array of Features That AceThinker Fone Keeper Offers
Well, the interface is not the only thing to look for in a tool, so you must focus a little on the features. Below are the details of some of the most unique and attractive features you will get here.
Recover Accidentally Deleted Files
Did you accidentally delete something from your iOS device? Well, the first thing to check is the recycle bin. If that file is not present, you have no option other than Fone Keeper. Luckily it helps you recover any files you accidentally deleted from your iOS device, and you will not find any option to recover those on your iPhone or iTunes software. With Fone Keeper, you can simply go through the usage process, and when you are about to scan the device, check the box for deleted files, and you will be able to quickly recover those files in no time.
Recover Files From Water Damage Phone
The latest iPhone these days are water resistant but not waterproof, whereas the older models of iOS devices were not waterproof at all. So, you do not need to worry if your iOS device is missing some data because of water damage. Fone Keeper helps you recover any lost data because of water damage. When you scan your device with this software, it will automatically bring up any files you cannot find on your device.
Recover Files if Forgot Password
When you forget your password, the iOS device will not let you access any of the data present on the device. Even if you try iTunes software or any other methods, you will not be able to recover those files. The awesome part about AceThinker is that it lets you recover data from your locked devices. So, if you are going to reset that device to recover it, the data will be wiped, but with Fone Keeper, you can recover any vital stuff before resetting your device.
Data Recovery in Case of a System Crash
Updating the iPhone can lead to a system crash, usually when insufficient storage space is left on the device. In another case, it can happen when you jailbreak your smartphone. In such circumstances, iOS devices get stuck in different modes, and you cannot access anything on them. With AceThinker Fone Keeper, recovering data from such devices is possible and extremely easy.
Supports Data Retrieving From Offline and Cloud Backups
Sometimes your device is unavailable because it is broken or stolen. So, if you still want to recover the data from such an iOS device and have created an iCloud backup or iTunes backup, then you can use them to recover any type of file in that backup.
Technical Specifications of AceThinker Fone Keeper You Need to Know
Another surprising thing about the software is its compatibility with different devices. It's amazing that the program supports some of the oldest iPhone models and some old PC versions, and you can run it flawlessly regardless of your config. Below are some technical specifications you need to know.
Supported Devices
Let's start with iPhone models because that's what most people mainly want to use them for.
In terms of the iPhone, it supports the 13 series and works all the way down to the iPhone 3GS, making it support iOS 5 up to iOS 15.
In terms of the iPad, it works with the iPad Pro, Mini, and Air versions of the iPad, and in that range, it supports all different models that fall in the iOS range.
For iPod, it works from iPod Touch 7 down to 4.
Supported File Types
One fascinating thing about AceThinker Fone Keeper is that it works for more than 30 files type. Some important ones include:
Messages
Contacts
Notes
Browser files
WhatsApp documents
Call history, etc.
In terms of media, it can get you all the media files on your iOS device, from the images to the audio files, videos, voice mails, and message attachments.
System Requirements
You must meet system requirements here 1GB of RAM and a 1GHz processor at minimum. In terms of OS requirements, it supports all macOS versions, including X and above. Windows supports Windows XP, Vista, 7, 8, 10, and 11. Once you start using AceThinker Fone Keeper, there will be no going back because, most of the time, you will not find the features in any other tool you find over here. The data recovery process's ease and speed are much better, which adds another plus point to its profile.  The tool supports a host of computers and iOS devices, so there are no restrictions when using it.
Plans and Pricing
With Fone Keeper, you can choose from three different pricing plans – monthly, yearly, or lifetime. Its monthly plan that offers the iPhone Data Recovery function costs $19.95 per month. The annual plan comes at $39.95 per year whereas the perpetual plan is a one-time purchase that costs $49.95. Regardless of the subscription plan, you can use the program on 1 PC and up to 6 iOS devices.
A free trial version of the app is also available which allows users to scan the data on their iOS devices. However, you need to register in order to preview and recover the lost data.
Summing up, AceThinker Fone Keeper makes a perfect overall choice for anyone looking for reliable iOS data recovery software.