Google+ is a nice initiative to build quality followers by sharing informative articles and other interesting stuff, which in return can produce good traffic for a website. You can consider adding a Google+ widget to your site or blog so that your regular readers can stay in touch and engage with you instantly on Google Plus.
Google Plus Widget is an amazing and full-customizable widget by widgetsplus.com. The widget has a simplistic design that corresponds well with the Google Plus interface and most sites too. It offers a great opportunity to get in touch with your site visitors who have an account on Google+. The Google+ widget is available in several languages and can be simply added to any site just by adding a few lines of code.
Here is a preview: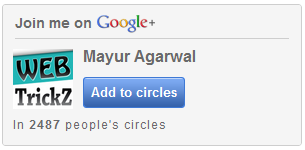 This seems the most impressive and powerful widget because it can be fully customized to blend perfectly with your site design. Set the values to your preferences and see a live result of the changes. The customizable parameters include the ability to adjust the width, text font, background color, title text, Google+ logo, text size, Add to circles button settings, bottom text, etc.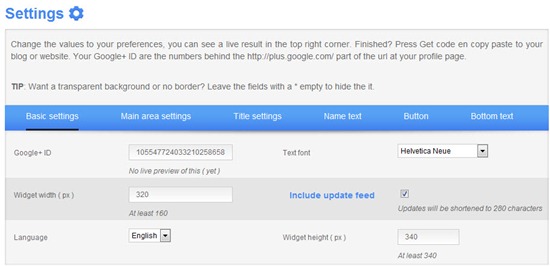 The Google+ widget also has the option to include Update feed that shows the public updates posted by you to the G+ stream. It also lists the +1's a particular post has got. You can even check the Statistics – Install Google+ widget and within 48 hours they have some nice statistics for you. Including graphs for your follower count and widget views.
Visit widgetsplus.com to generate a Google Plus sidebar widget for your website.