Those of you eagerly awaiting to try out the new Windows 8 interface can now simply experience it without installing the Windows 8 Developer Preview. Windows X's Live, the developer of Seven Transformation Pack has released Windows 8 Transformation Pack. This transformation pack based on Windows 8 Developer Preview brings the exciting new features of Windows 8 to all editions of Windows XP/Vista/7.

Windows 8 Transformation Pack 2.0 will transform your Windows 7, Vista, XP user interface to look like Windows 8, including Windows 8 Boot Screen, Login Screen, Themes, Wallpapers, Icons, Sounds, and more. It also comes packed with Windows 8 new features such as Metro UI (Newgen), Aero's Auto-Colorization, and User Tile on taskbar. It has self Metro configurator UI that can make everything done in one step.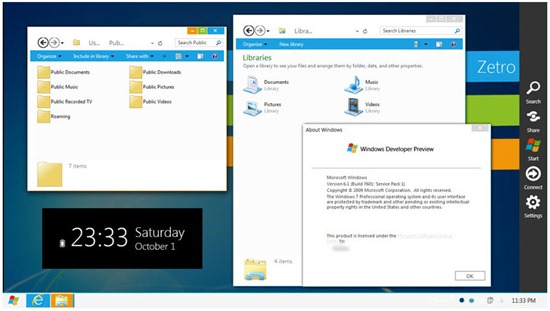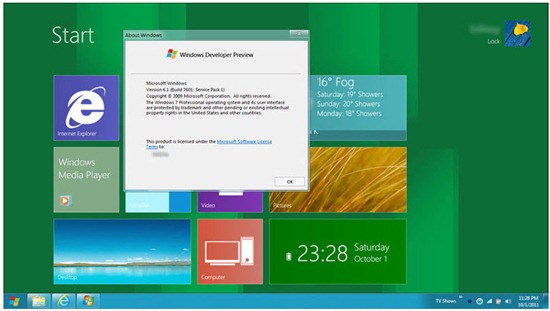 Features:
Seamless installation and uninstallation giving users safe transformation
Easily configurable in single click with intelligence Metro UI design
Designed for all editions of Windows XP/Vista/7 including Server Editions
Genuine Windows 8 system resources with Metro touches
Smart system files updating with auto-repair and Windows Update friendly
Fresh start for Vista/Seven Transformation Pack users with updated Windows 8 themes and resources
UxStyle memory patching
Windows 8 themes, wallpaper and logon screen
UserTile with current user auto-configured on login
Metro UI desktop emulation with pre-configured gadgets
Aero's auto-colorization feature
And much more
Windows X's Live has also made available "Windows 8 UX Pack" that offers Windows 8 UI improvements such as theme and logon screen without modifying system files at all, so it won't have any risk to harm your system at all. UX Pack has just been updated to v3.5 and is meant for Windows 7 only.
Requirements:
.NET Framework 2.0 – Required for system files transformation in Windows XP/Server 2003 x64 Editions Only.
.NET Framework 4.0 – Required for Windows 8 features like User Tile/Metro UI Desktop/Auto-colorization.
– Download Windows 8 Transformation Pack 2.0 (for XP/Vista/7)
– Download Windows 8 UX Pack 3.5 (for Win7 only)