If you're a die-hard Chrome user then here is something interesting that you might not want to miss. Google has introduced an official Chrome extension 'My Chrome Theme', allowing users to simply create custom themes and decorate the browser using their favorite images and colors. Earlier, one was limited to readymade themes designed by Google and various Artists. But not anymore, it's your time now to be creative!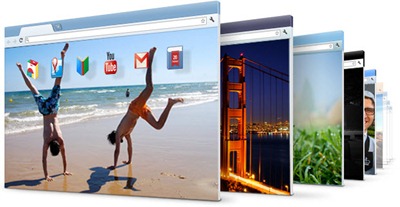 My Chrome Theme lets you easily design a desired Google Chrome theme in just a few clicks to add a personal touch to your browser. To get started, simply install the extension and launch the app from the new tab page. Then choose a custom image from your computer or using a webcam that will serve as Chrome's background. Adjust the image position using a couple of options listed and proceed to Step 2.
There you can choose a custom color for the toolbar, background tab, and frame. Or simply tap "I'm feeling lucky" to automatically add a color scheme.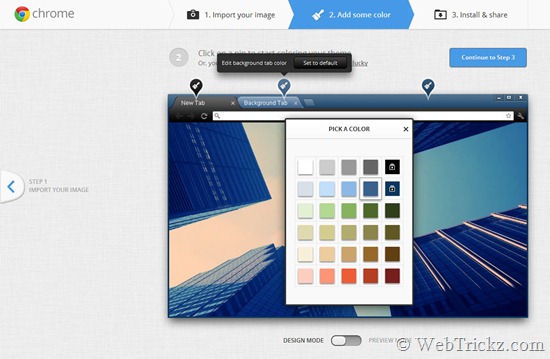 Next, give the theme a name (optional description) and your personalized theme for Chrome is ready to use. You can install the theme and share it with anyone on Google+ or using the unique URL provided.
One downside is that the app currently lacks some advanced editing features and offers a very limited amount of colors. We hope that should be integrated with future updates.
– My Chrome Theme [Chrome Web App, by Google]