The Home tab in the Google app integrates Discover, previously known as Google Feed. Below the search box, Google Discover automatically shows personalized and related content based on your activity. This can include trending news and topics of your interest such as news, sports, and celebrities.
What happens when you heart an article on Google?
As you might have noticed, a heart icon appears at the bottom right of every card shown in the Discover feed. The heart turns red when you tap it, making you assume that you liked a particular news story.
What happens is that doing so indicates to Google that you liked the content shown. By liking content, you are unknowingly prompting Google to show more similar stories or topics in the future.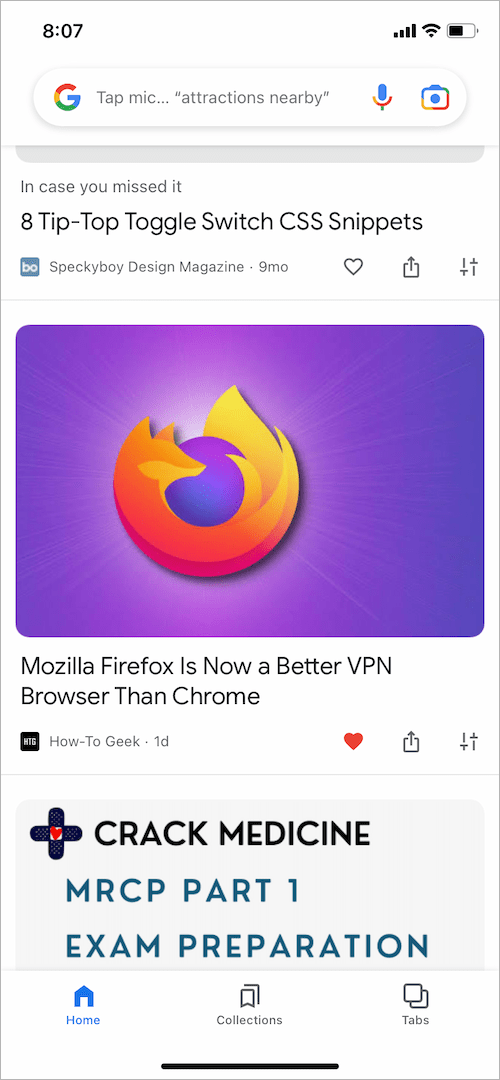 Considering your hearted articles are saved, you would want to see articles that you hearted on Google Discover. Strangely, the liked articles aren't shown anywhere in the Collections section, a place where one would expect to find them.
So, where are my hearted articles on Google Discover?
Fortunately, there is a way to find hearted articles on Google. Yes, the platform keeps a record of the heart or likes on Google Discover.
Here's how you can find your hearted items in Google on iPhone, Android, or desktop.
How to find hearted articles on Google
To find your liked articles on Google, simply visit google.com/search/contributions/reactions in a browser or Google app. Then log in to your Google account if you aren't already.
Voila, you should now see all your Reactions (as Google calls them) in one place. Simply tap or click the link to view the liked content.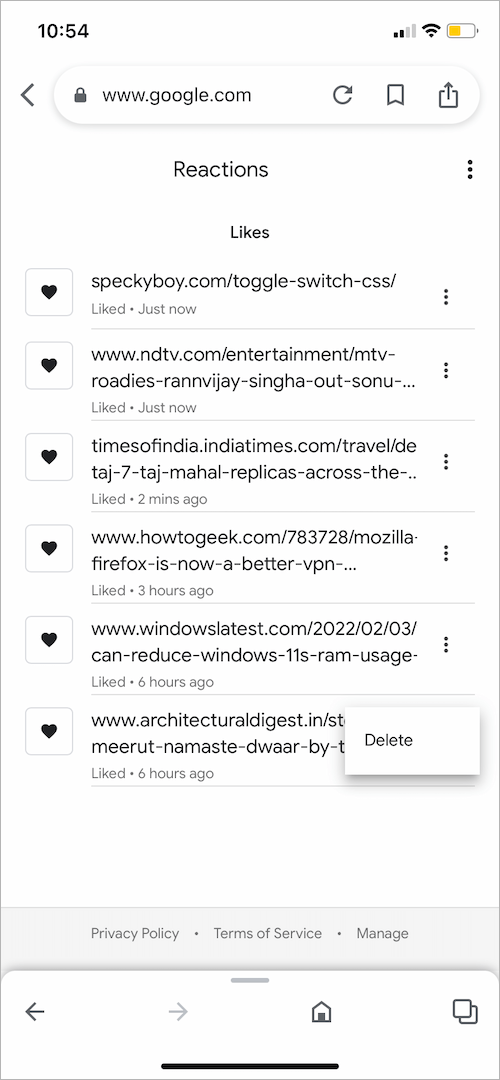 The reactions page also shows the date when you liked something and lets you edit your likes.
To delete a hearted post, tap the ellipsis icon (3-dot) next to a liked post. Then select 'Delete' to remove the reaction from the Google Discover heart list.
NOTE: Only you can view the stories you like on Google. However, Google states that your selections may be shared anonymously with publishers.
TIP: Bookmark link
Instead of visiting the reactions page every time, you can add it to your favorite pages for quick access.
To do so, tap the 'Bookmark icon' at the top-right after opening the link in the Google app.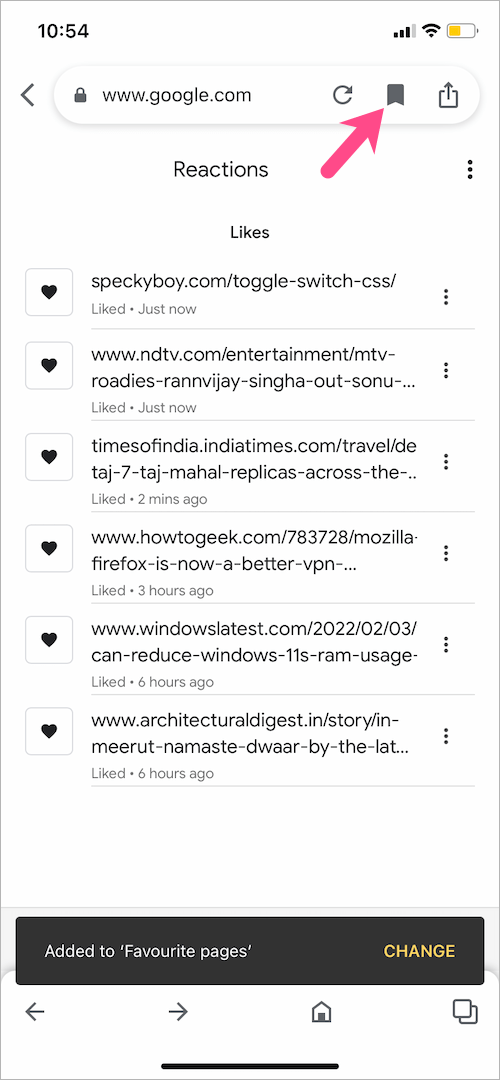 To access the reactions page, open the 'Collections' tab in the Google app. Then go to 'Favourite pages' and open the Reactions page link. It will show your entire reaction history from Google Discover.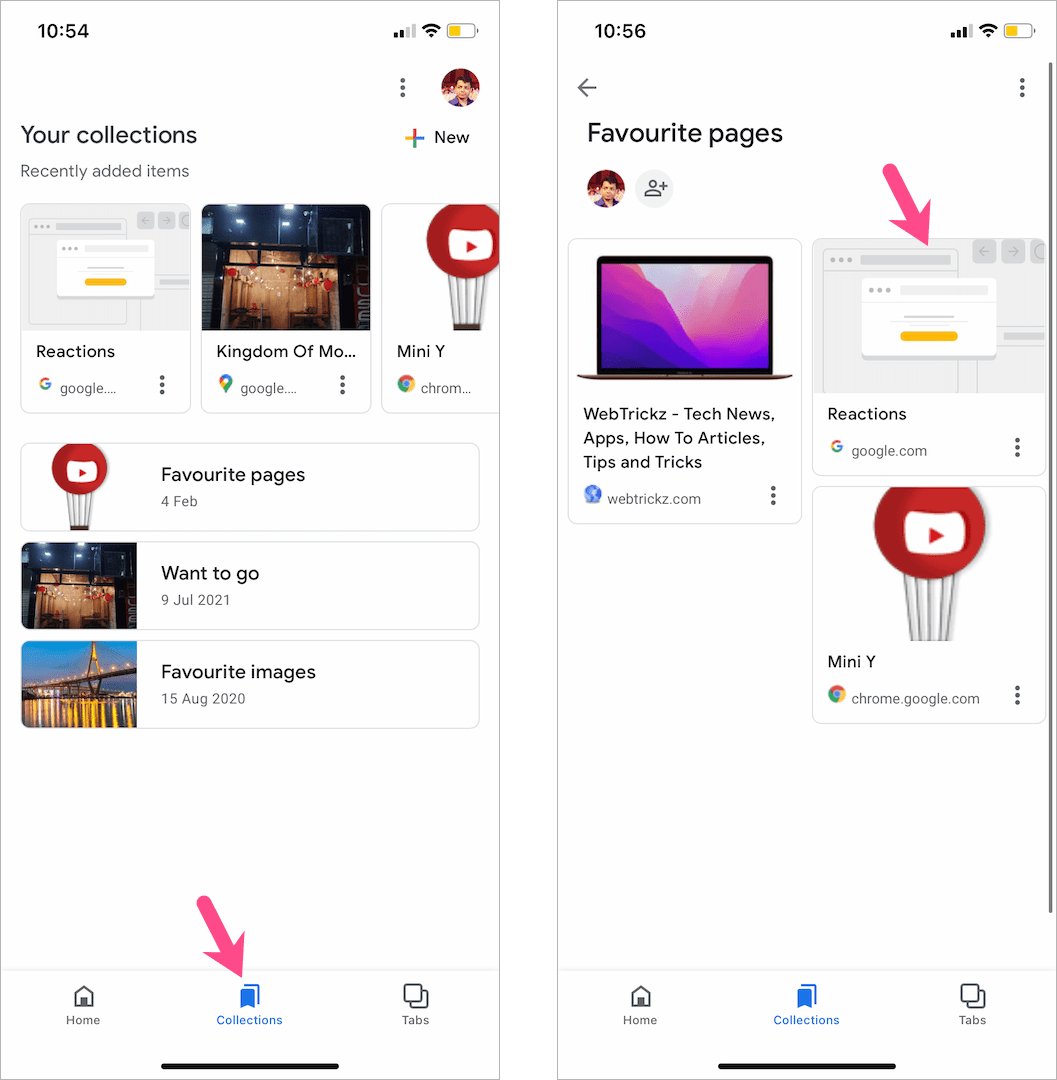 ALSO READ: How to turn off Google Discover on iPhone and Android