A heart icon is usually seen on social media platforms like Google, Twitter, and Instagram to like a post or add it to your favorites. You might have noticed a similar heart icon next to every product listing in the Amazon app. The heart turns red when you tap it and the particular item or product is added to your Amazon wishlist.
The option to heart something comes in handy as you can quickly find and buy an item saved in your Amazon likes list.
Considering your liked or hearted items are saved, you might want to find things you've hearted on Amazon. Strangely, there is no Favorites or Liked directory on Amazon, a place where you would expect to find your hearted stuff.
How do I find things I hearted on Amazon app?
Before proceeding, note that you can only heart an item on Amazon through its mobile app on iPhone and Android. That's because the heart icon is visible only on the Amazon app. However, this doesn't mean that you cannot like or save an item on a computer.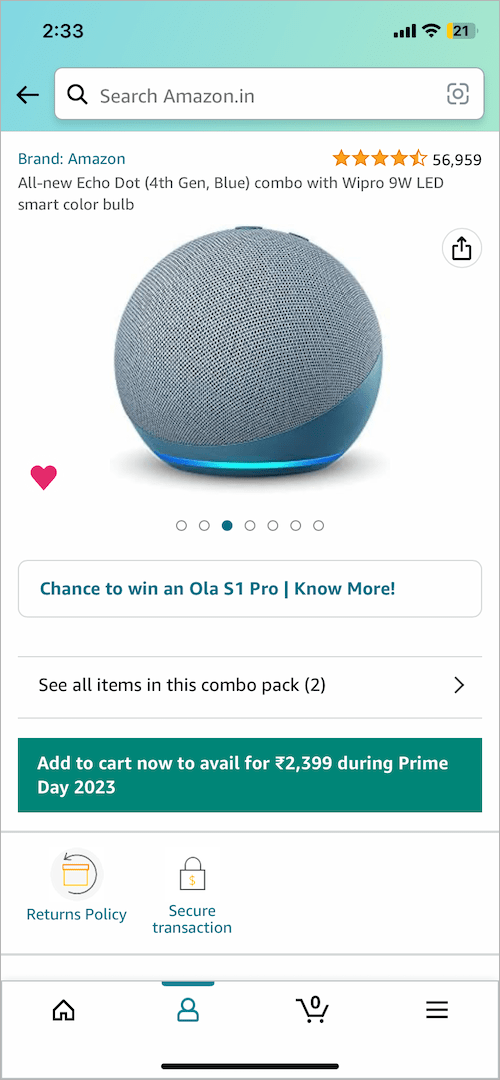 Perhaps, have you hearted a lot of items to view them later but are unable to find your saved items on Amazon? Worry Not, you can easily see your liked items on Amazon both on mobile and desktop.
Now let's see how you can find your hearted items on Amazon app and website.
How to find hearted items on Amazon app
Make sure to update the Amazon app to the latest version.
Open the Amazon app and sign into your account if you aren't already.
Tap the 'Profile' tab from the bottom row.
Tap 'Your Lists' at the top.
Under the Your Lists section, tap the Default Wish List (the first one in order). Here you should see all your hearted stuff on Amazon.
TIP: You can also move a hearted item to another list, share, or delete the item from your liked list. To do so, simply tap the 3-dot (ellipsis icon) next to the particular item and select the desired option.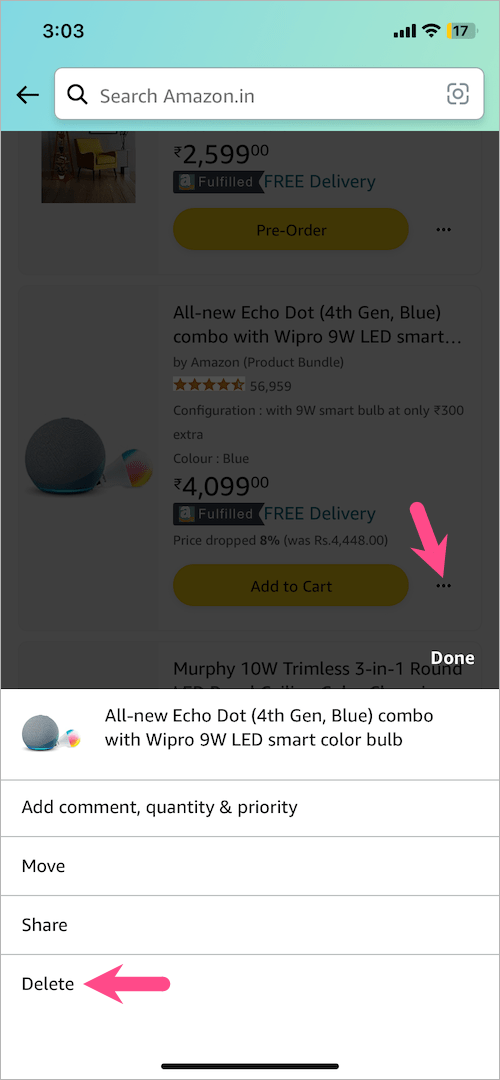 NOTE: By default, the hearted items are saved to the Default List. If you can't find them in the default list then just heart an item. A popup will now appear showing in which list the certain item is saved.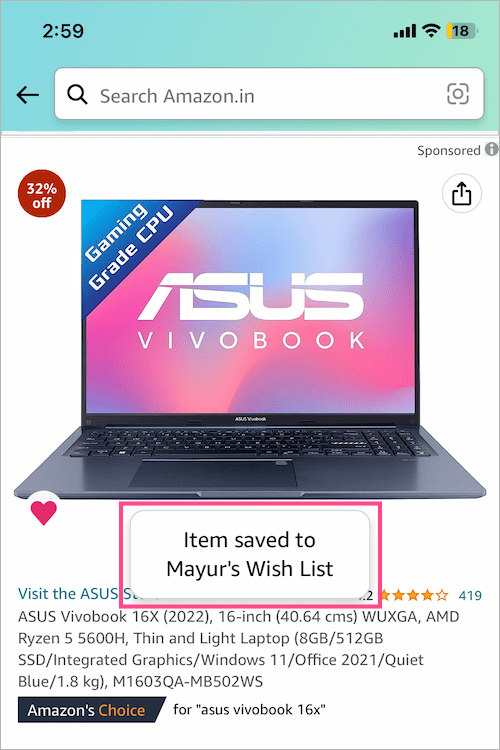 On Amazon website
To find your hearted on the Amazon website,
Visit amazon.com in a browser on your computer and log in to your account.
Click the 'Accounts & Lists' dropdown menu at the top right and select 'Your Wish List'.
Under Your Lists, go to the Default List and you should find all your liked items.
Note that the wishlist may also include any items added to your wishlist through the Amazon app as well as Amazon's website.