Meta has recently added the 'Save as draft' feature to Reels on the Facebook app for iPhone. The draft feature comes in handy to save Facebook reels without posting. By saving a reel as a draft, you can conveniently publish it later with the desired edits and touchups. Most users and creators also prefer saving reels as drafts as there is no native way to schedule reels, neither on Facebook nor Instagram.
That said, unlike Instagram, reel drafts saved by you on Facebook are automatically removed after 60 days.
Where is my reel draft saved on Facebook?
Though the process to save reels as drafts on Facebook is straightforward. You may still get confused while trying to find your reel drafts on Facebook. Don't worry as it's fairly easy to find your saved draft reels on Facebook.
Now let's see how you can access or view a draft reel on Facebook 2022 for iPhone.
How to find saved draft reels on Facebook
Make sure you're running the latest version of the Facebook app.
Go to the Facebook app and tap the "Reel" button at the top.
On the 'Create a reel' page, tap on "Drafts". Note: The Drafts section only shows up if you've already saved a reel as a draft.
The 'Drafts' screen will show all the Facebook reels you saved as a draft.
Alternate Way –
While you are on the reel editor screen, tap the "Add media" icon at the bottom left corner. Next, go to the 'Drafts' directory to see all your Facebook reels drafts in one place.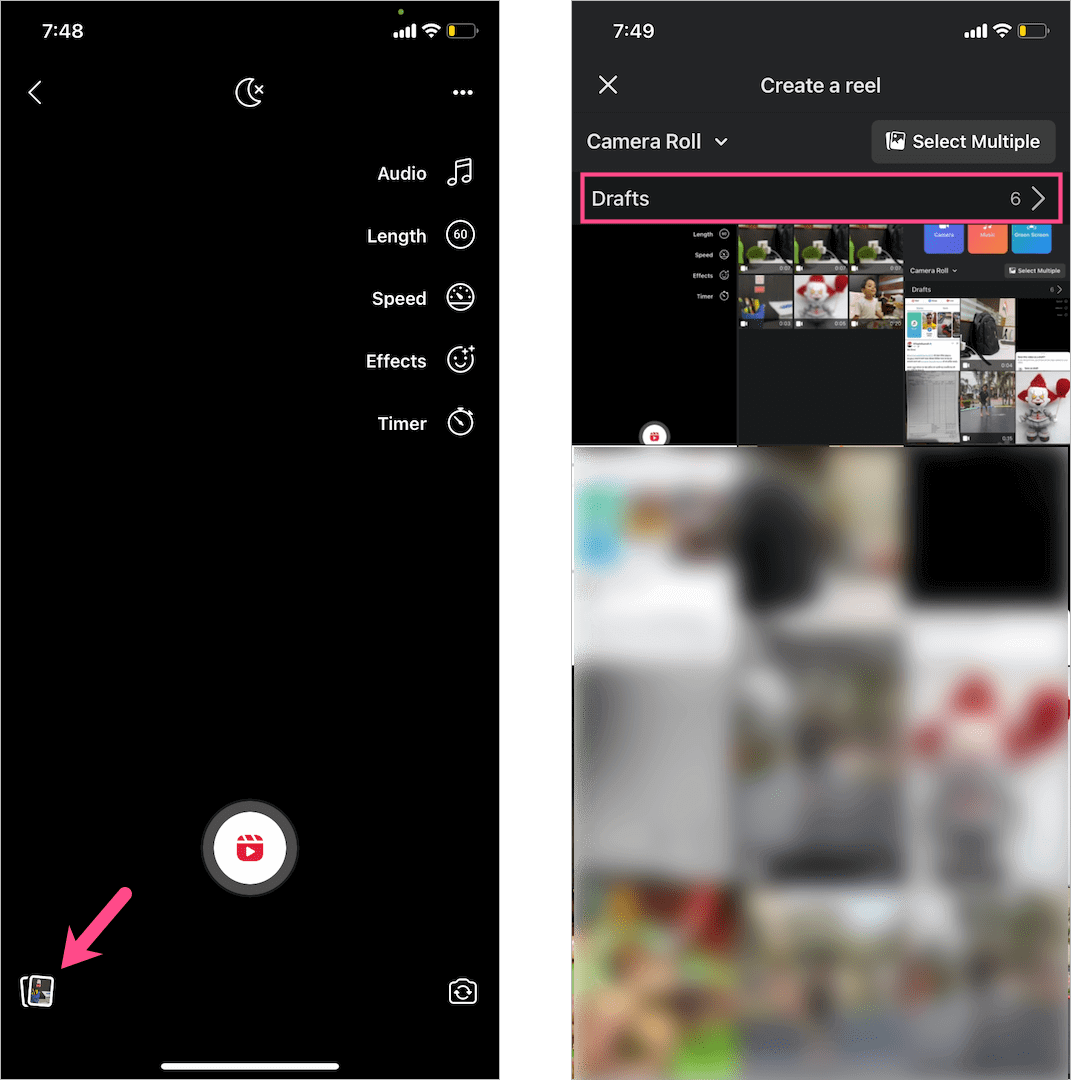 How to delete reel drafts on Facebook
You might end up with numerous unwanted drafts if you tend to often record reels. It's preferably better to get rid of all the useless drafts to keep your reel drafts organized.
To delete draft reels on Facebook,
Navigate to the "Drafts" section following the above-stated steps.
Tap "Edit" at the top right corner and select all the drafts you want to remove.
Now tap the "Discard Drafts" button at the bottom of the screen.
That's it. Doing so will permanently delete all the chosen drafts.
NOTE: You won't get any confirmation popup after you tap Discard. So make sure to carefully remove your reel drafts from Facebook.
How to post draft reels on Facebook
To post a draft reel, go to the 'Drafts' folder and tap a certain reel you want to post. Make any final changes if needed such as adding a new clip, reversing the reel video, and applying effects, stickers, music, or text to your reel. Once done, tap the "Share now" button to publish your reel video on Facebook.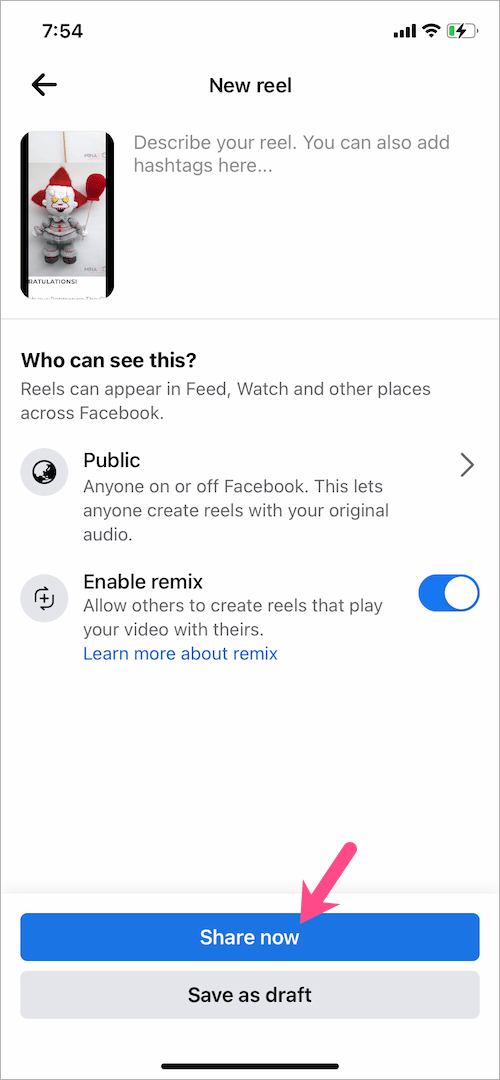 How to save Facebook draft reels to your gallery without posting
Reels drafts on Facebook are removed in 60 days. Therefore, it's better to save draft reels to your gallery to avoid losing them. Also, the download feature indirectly allows you to post a reel created on Facebook on some other platform.
To save a draft reel on Facebook to your gallery or camera roll, simply head to the 'Drafts' and open the particular reel. Tap the "Save" option, visible at the bottom of the right-side pane. Then select "Download" to save the reel video to your device for offline viewing or direct sharing.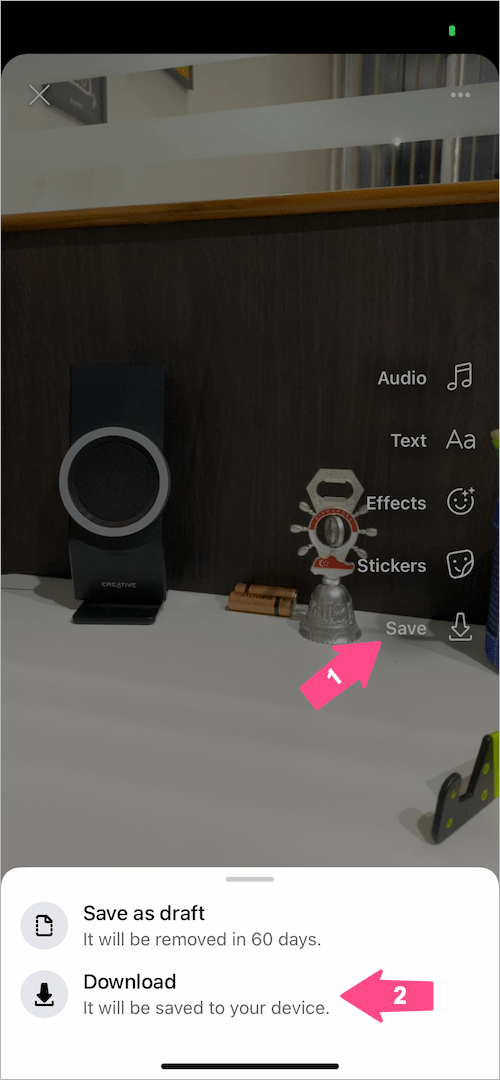 NOTE: You cannot save draft reels to the gallery with music without posting. That's because any reels using external audio from Instagram or Facebook music library are saved without music. At the same time, reels with camera audio recorded by your microphone will retain the original sound.
ALSO READ: